January 2, 2019
7 Resolutions That Will Actually Make a Difference This Year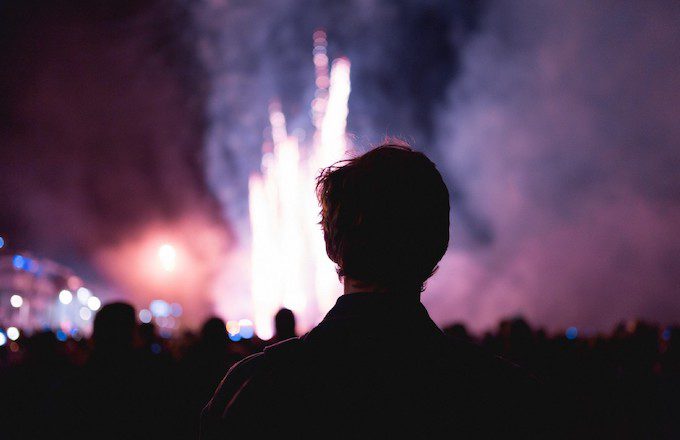 Originally published on The Bold Italic
It's coming. A slow, haunting, funeral-like procession of discounted gym memberships, bullet journals and gallon containers marked with the hours in a day. There are probably a few aggressive reading lists or mantra posters mixed in somewhere too.
That's right — it's New Year's resolution season.
This means it's time to write down arbitrary "but actionable" goals on a piece of paper, tape it to your computer monitor and completely ignore it for another 12 months. We all dread it, yet every year, without fail, we all do it.
So why not mix it up?
Living in the Bay Area is hard enough on everyone without adding in fucking CrossFit. A resolution to make existing a little easier for one another could go a long way in a place where the average rent is more than 50 percent of an individual's income and everybody has at least two jobs. Here are a few ways you can actually make the Bay a better place this coming year — big and small.
1. Help Kids Read
Put your bookish tendencies to work, and volunteer to read with kids this year. Reading out loud with kids can stimulate their imagination while helping them gain confidence in their own reading skills. The Oakland Literacy Coalition has a whole list of things you can apply for, or you can check out Reading Partners for the Bay Area or Silicon Valley. If you don't have much time to spare, you can always donate books to East Bay Children's Book Project, which works with local organizations to give books to kids in need.
2. Help Out Some Furry Friends
If you can't commit to full-on rescuing a furry friend this year, you can still help in other ways. Check out the SFSPCA for ways you can volunteer in their city shelters, or check out the East Bay SPCA for similar opportunities. You can help with training classes and pet photography or simply take a couple of dogs for a long walk. Or keep your efforts hyper-localized, and see if your neighbors need a dog walker while they take a weekend trip or someone to snuggle with their cat for an evening.
3. Give Up Your Seat If You're Able To
During peak hours, BART estimates that nearly 70,000 people ride through the Transbay Tube each way. That's a lot of people crammed in on top of each other, rocking and jostling sometimes for hours. If your legs work and you're able to stand for a little while, give someone else your seat. It's a small act of kindness that goes a long way.
4. Support Local Art
If you make this your resolution, you're going to have a damn busy year. You can start, first and foremost, by expanding your art consumption to local galleries like Betti Ono in Oakland or Irving Street Projects in San Francisco. There's also no end to festivals or street fairs where you can dive into hyperlocal art scenes, such as the San Francisco Zine Fest or the Solano Avenue Stroll. And, of course, don't forget SFMOMA, the Oakland Museum of California or the Berkeley Art Museum and Pacific Film Archive (BAMPFA), where local exhibitions may rotate through.
5. Plant a Tree — No, Really
Not to sound like the Lorax or anything, but there are few things that improve a community like trees. Friends of the Urban Forest accepts volunteers of all abilities and many ages to plant trees throughout the city in an effort known as "urban greening." If you're in the East Bay, check for your local Sierra Club chapter, or volunteer with Trees for Oakland.
6. Help People Experiencing Homelessness in Your Community
Project Homeless Connect offers a variety of programs for helping people experiencing homelessness in San Francisco get the care and services they need. This ranges from day-to-day services, such as getting help with a DMV-issued ID or getting a haircut to setting up a one-stop shop in the form of "community days of service," where providers come together in one place.
Across the bridge in Oakland, the East Oakland Collective organizes community action days to distribute food and necessary hygiene items to those in need. Additionally, the member-based organization also hosts events around civic engagement and economic empowerment. You can learn more about their next Feed the Hood day here.
7. Buy Coffee for the Person in Line Behind You
Starbucks has a whole system for this during the holiday season, but if you'd rather shop local and still surprise the person in line behind you, simply leave a few dollars with the barista and ask that it be put toward the next person's order. No one is ever hurt by a free cup of coffee.