April 26, 2018
A day in the life of a site coordinator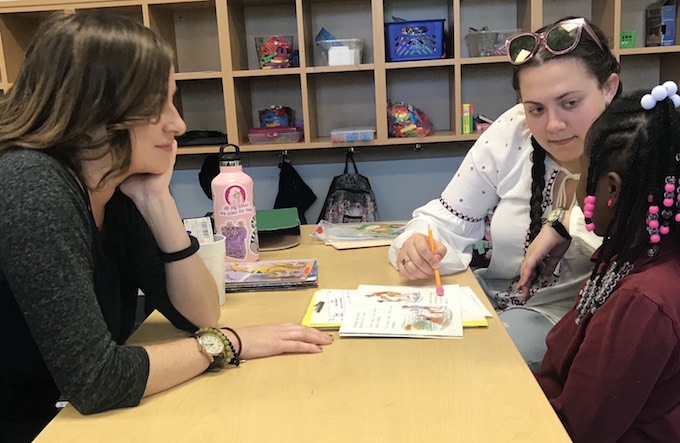 by Laura Lesburg
My name is Laura Lesburg and I am approaching the end of my third term of AmeriCorps service with Reading Partners as the site coordinator at Memminger Elementary.
After graduating from college, I wanted to do a term of service and had no idea what to expect when I joined AmeriCorps. I've learned more about myself, my values, my surrounding communities, and have grown more in the past three years than I thought possible thanks to my time with Reading Partners.
This is a snapshot of what a typical day looks like for me even though there are rarely any "typical" days when you're working with children.
7:30-8 am
I come into my classroom and change the date on the whiteboard from Tuesday, April 17, 2018  to Wednesday, April 18, 2018. I'm still surprised that the year has gone by so fast. I sit down, check my emails, and look at my daily schedule to see who will be in the reading center today.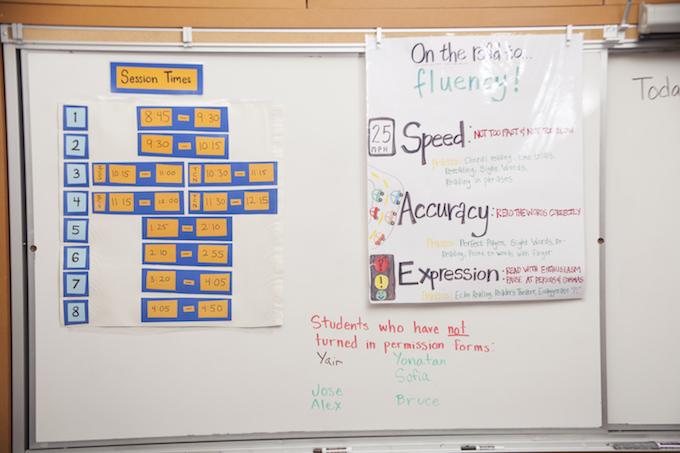 8-8:10 am
I take attendance in the classrooms and cafeteria as students arrive to school. This is one of my favorite times of day. I love the busyness and energy that comes with starting a new day. I return to my classroom to make phone calls letting tutors know if their students are absent.
8:15-11 am
I have a busy morning with three sessions in a row. First grade comes in first with all of their questions and eagerness to please. They love seeing how many words they can read in a minute during their fluency tests. Third grade comes next. Their curriculum is more challenging and it's rewarding to see the lights in their eyes go on when a new skill clicks and their confidence rises. Kindergarten is last and it is always sweet to see the relationships form between my youngest students and their tutors. Watching a student  start the year not knowing any letters or sounds and now know all of them reminds me of the importance of our work.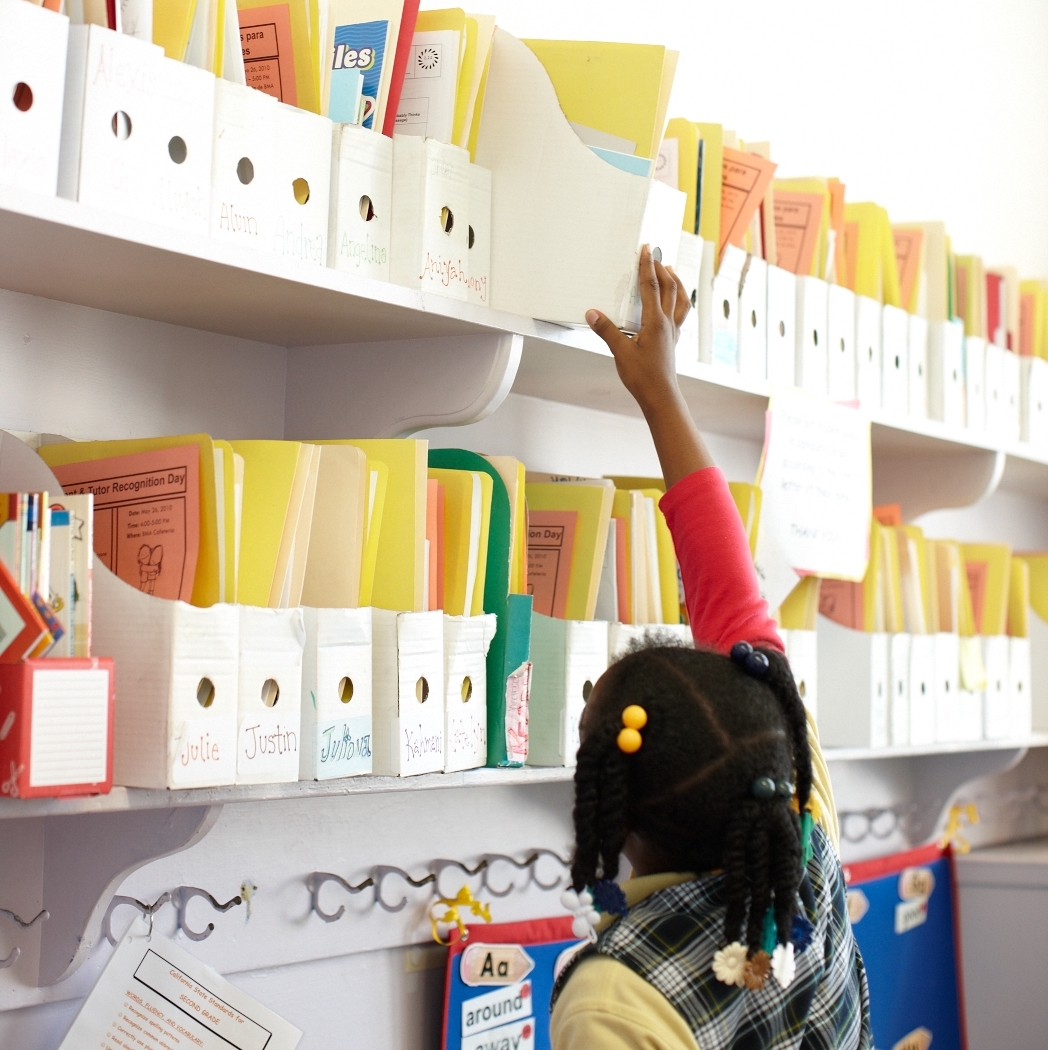 11:15-11:45 am
I use this time to check emails, eat lunch, and run downstairs to the cafeteria to do my afternoon attendance. In the cafeteria, I am greeted with 32 kindergarteners who stop eating their lunch to run up to me with big hugs and say, "Are you coming to get me today?"
12-2:45 pm
I have three more sessions back-to-back. The first two sessions are 18 kindergarteners that have just finished recess and have very high energy, but are still ready to work. My school, Memminger Elementary, refers a high number of kindergarteners to Reading Partners because of the benefits to closing the achievement gap at an earlier age. My last session of the day is my second grade group. The tutors, students, and I have a working routine of how we manage this session together and feel like a big family at this point. It is by far my most challenging session, but it also happens to be my favorite.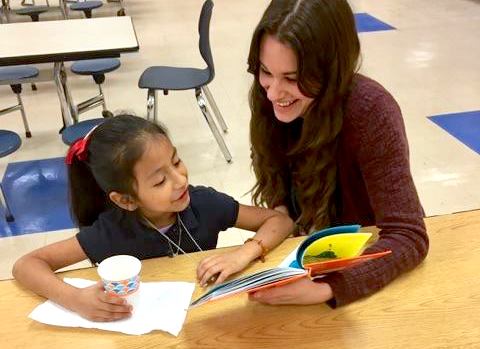 2:45-5 pm
The students are dismissed, volunteers finish their tutor notes, and put away student boxes. I sit down and take a moment to breathe and relax. I finish entering my attendance for the day, talk to teachers about my end of year testing schedule, make copies, and start planning our end of year celebrations. Another day of service complete.
---
If you would like to join the AmeriCorps team at Reading Partners, and serve with passionate individuals just like Laura, visit readingpartners.org/americorps today!