December 10, 2019
Books & Breakfast turns the page for 160 students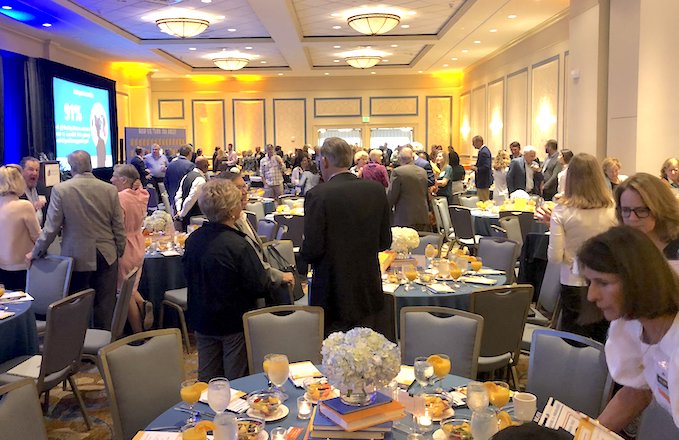 Board members and event sponsors of Reading Partners South Carolina's annual Books & Breakfast event invited more than 200 community supporters to learn more about Reading Partners' critical work in the Lowcountry. Attendees gathered together on October 29 at the Francis Marion Hotel to hear from guest speaker Molly Spearman, South Carolina superintendent of education and learn about the inspiring community of support rallied around local students. Superintendent Spearman shared the importance of early literacy intervention and it's broader effects on South Carolina's education system. Dr. Michael Griggs, principal of Hunley Park Elementary, also spoke on his personal experience with Reading Partners and the impact of weekly sessions on his young students.
Attendees were asked to consider joining Reading Partners' Page Turner Society. Launched in 2017, Page Turners each provide at least one student with a full year of the Reading Partners program. This includes all books, supplies, and curriculum needed to change a child's life and develop a love of reading.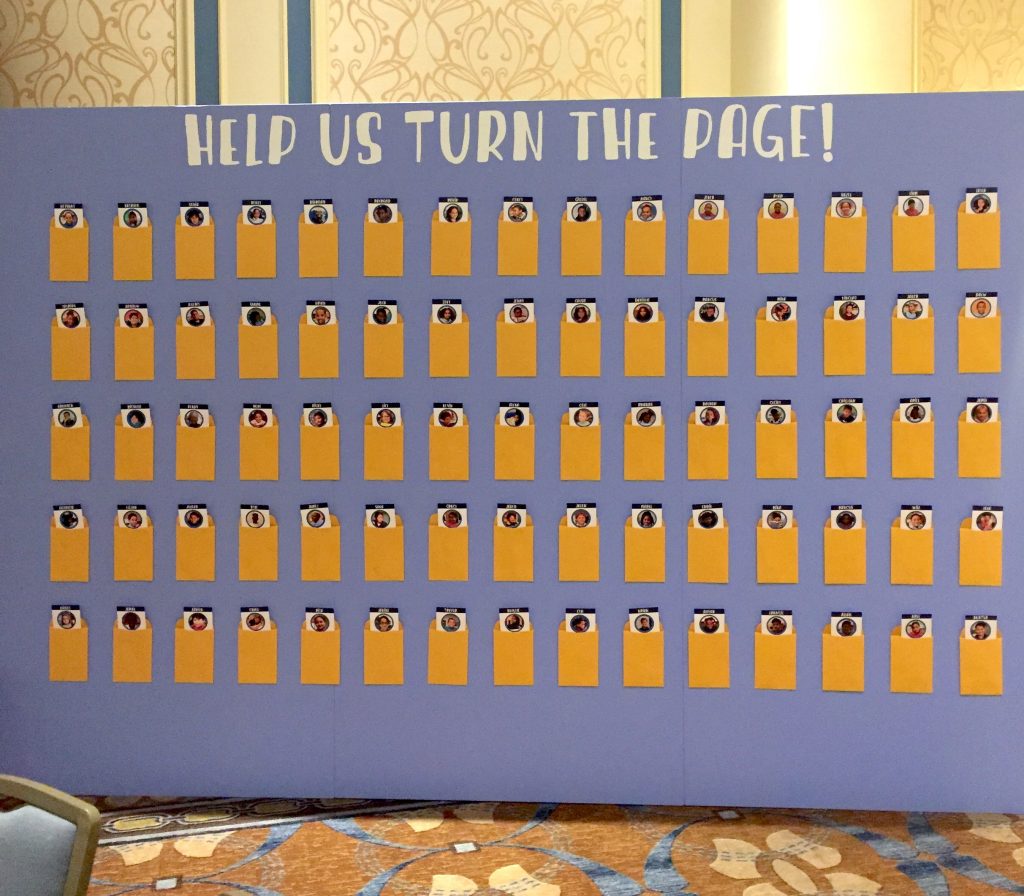 Attendees of the event raised over $200,000 in support of Reading Partners and our students. Through the generosity of board members, event sponsors, and individual attendees, more than 160 students were sponsored for a full year of one-on-one literacy tutoring through the Reading Partners program, exceeding the goal of 150 sponsorships. Event donations will provide students with Reading Partners' evidence-based curriculum, books to build their own home libraries, and one-on-one support from a caring volunteer tutor.
If you are interested in joining our Page Turner Society and sponsoring a student for a full year of Reading Partners, you can make a gift online today. 
---
Reading Partners would like to thank the following event sponsors and board members for their commitment to making Books & Breakfast such a success. We could not do this without you.
Reading Partners board members
Sarah Belaustegui
Dianne Benton
Katharine Crawford
Louise Kohlheim, Emerita
Nedra Hecker
Roger Jones, Emeritus
Alison Kowalski
Mark Lea
Justin Lee
Bill Payne
Amy Salhauer
Brandon Sharrett
Richard Star, Chair
Emily Swanson
John Thompson

Table sponsors
Pam & Gerald Levy
Mary Helen Condon Moore
Corporate sponsors