July 19, 2017
Carolina Strong Book Drive honors legacy of Cynthia Graham Hurd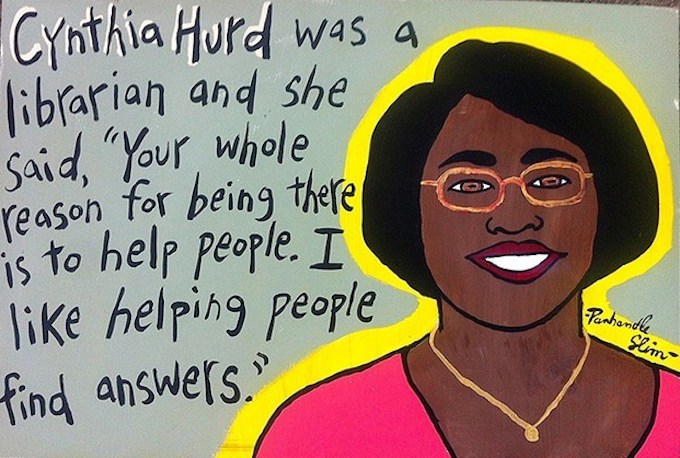 By Kenya Cummings, VISTA Development Coordinator, Reading Partners South Carolina

(This post was updated in June 2018)
Summertime in the Lowcountry is marked by tourists, hot temperatures, beach trips, and now, books! An annual month-long book drive calls for community members to dig into their collections and donate new/gently used children's books. The books will be donated to Reading Partners and will help encourage Charleston's students to develop a love of reading while honoring the life and legacy of the late Cynthia Graham Hurd, lost in the 2015 Mother Emanuel AME shooting.
Cynthia was a lifelong Charleston resident and 31-year librarian with Charleston County Public Library. The Cynthia Graham Hurd Foundation for Literacy and Civic Engagement was established to continue Cynthia's work and legacy of engaging the community through her love and appreciation for reading. As a librarian, Cynthia stirred a passion for reading across generations and literary genres. The Foundation honors Cynthia's life by advocating for the expansion of literacy and access to books.
"We are encouraging everyone to di their summer cleaning—in the garage and kids' bedrooms—to collect and donate books. The Cynthia Graham Hurd Foundation would be more than happy to take those books off your hands," says Malcolm Hurd, Cynthia's brother.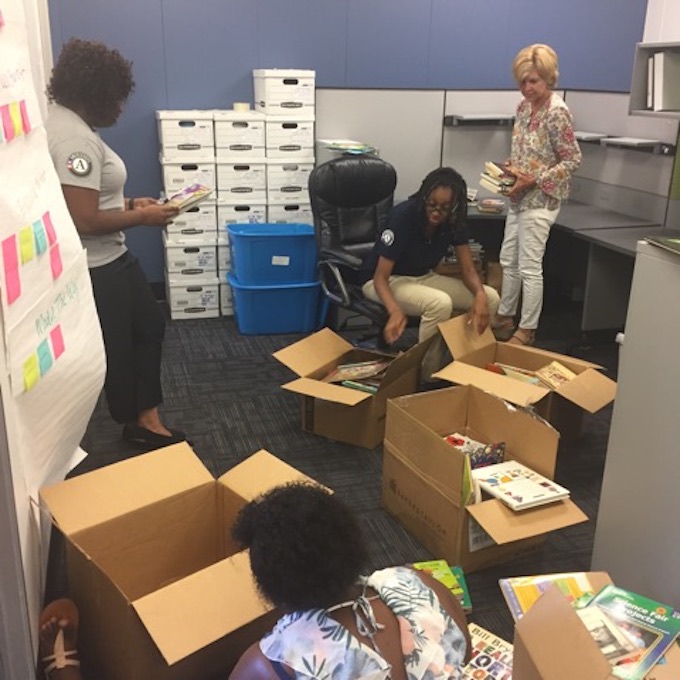 Reading Partners South Carolina is proud to partner with the Cynthia Graham Hurd Foundation to create a positive, lasting impact in our community out of this tragedy. We encourage the Charleston community to get involved by donating new or gently used children's books for students in kindergarten through fifth grade. Donation bins are located at all six Charleston County Public Library locations.
The goal is to collect 6,000 books for students to build their own home libraries and foster a love of reading beyond the classroom. This year, sponsors include Channel 5, Mellow Mushroom, and Charleston County Public Libraries. Each sponsor is working to ensure our success by spreading awareness and providing support in the community.
"Reading Partners supplements in-school tutoring with a 'Take Reading Home' component, which the book drive will directly impact. Each student enrolled in Reading Partners brings home more than 30 books per year," says Reading Partners Board Chairman Richard Star. "This is a practice that will further foster a love of reading in students, their siblings, and the rest of the family."
Please bring your new or gently used children's book donations to one of these locations.
 

Dorchester Road Regional Library


6325 Dorchester Road, North Charleston, 843-552-6466

Hurd/St. Andrews Regional Library


1735 N. Woodmere Drive, Charleston, 843-766-2546

John's Island Regional Library


3531 Maybank Highway, John's Island, 843-559-1945

Main Library


68 Calhoun Street, Charleston, 843-805-6930

Mt. Pleasant Regional Library


1133 Mathis Ferry Road, Mt. Pleasant, 843-849-6161

Otranto Road Regional Library


2261 Otranto Road, North Charleston, 843-572-4094
Drop off points at four Mellow Mushroom locations:
Mellow Mushroom North Charleston


4855 Tanger Outlet Blvd., North Charleston

Mellow Mushroom Summerville


1306 North Main St., Summerville

Mellow Mushroom West Ashley


19 Magnolia Rd., Charleston