September 20, 2017
Children helping children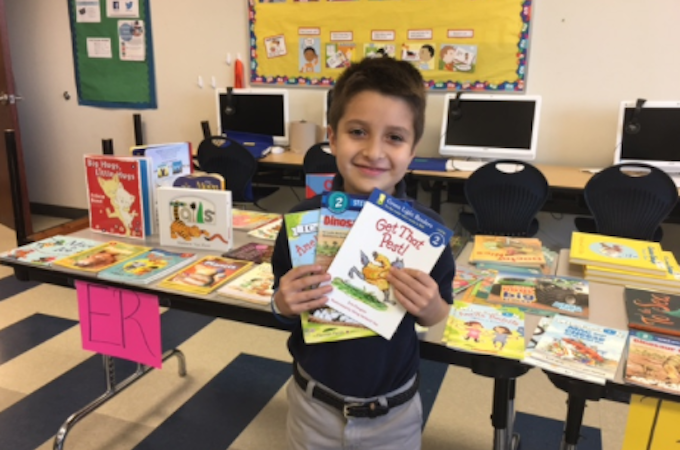 Two South Charlotte families have joined forces to instill a spirit of philanthropy and community service in their children. This year, Reading Partners is honored to be the beneficiary of their goodwill.
The Kelley and Parrish families are neighbors and friends. They have six children between them, ranging from ages four to thirteen. Both sets of parents teach their kids the importance of giving back and work together to help their children complete summer service projects to raise awareness about important community needs. Leigh Ann Kelley's research led her to the childhood literacy crisis, where she learned that only 40 percent of Charlotte's third-grade students are reading on grade level.  
"I heard about the Read Charlotte initiative through my church and when I visited their website, Reading Partners was one of the programs that was recommended if you wanted to get involved," said Leigh Ann.
Our kids are avid readers and embraced the opportunity to help Reading Partners inspire other children to read more.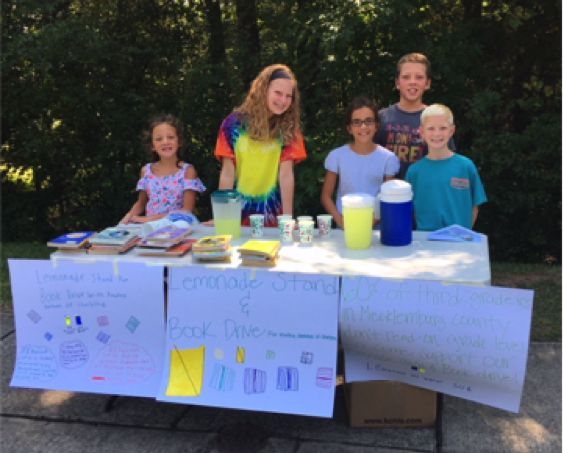 In August, the Kelley and Parrish children hosted their 4th annual lemonade stand fundraiser in their Ballantyne neighborhood, with proceeds benefitting Reading Partners. The community-minded youngsters also organized a book drive and collected more than 800 books! These books will be sorted by skill level and given to our students to take home and keep for their home libraries.
We are extremely grateful to these families and celebrate their commitment to making a difference in our community!