April 22, 2020
Free books available for elementary students at Meals to Go sites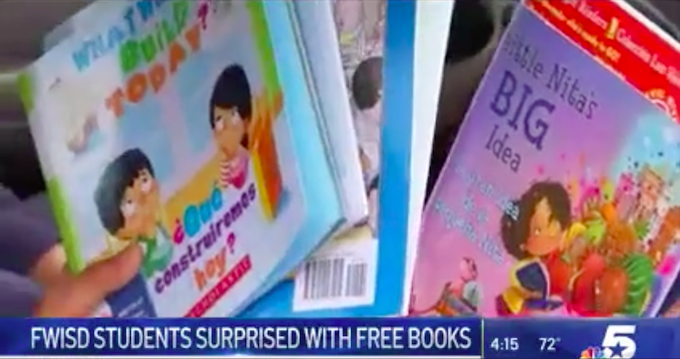 Originally posted on Fort Worth Texas on April 21, 2020
Volunteers from Broadway Baptist Church are distributing new books to Fort Worth ISD elementary-aged students at Meals to Go pickup sites.
The books, donated by children's literacy nonprofit Reading Partners, are available in English and Spanish for student use at home. Each book will include a reading comprehension card for parents to use as they help guide their child's reading.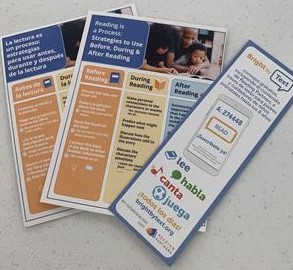 "During this challenging time, Reading Partners is pleased to continue to work with Fort Worth ISD on virtual services and to provide resources, including new books, to students and their families to support learning in homes," said Lisa Bracken, Reading Partners North Texas executive director. "As we all continue to find ways to educate students, we have found that books in homes are critical to continue to support reading achievement."
Approximately 2,000 books were recently delivered to Broadway Baptist, where volunteers organized them and prepared them for distribution. The books are available for students while supplies last.
Meals To Go locations are open from noon to 1:30 p.m. Mondays and Thursdays at 18 schools across the Fort Worth Independent School District (ISD).
The book distribution coincides with Fort Worth ISD's initiative – 100 X 25 FWTX – which sets a goal of 100% of third-graders reading at or above grade level by the year 2025. Superintendent Kent P. Scribner is partnering with Mayor Betsy Price and city business officials to lead the communitywide Read Fort Worth initiative. This collective impact strategy engages parents, grandparents and caregivers as well as volunteers from the city's business sector, higher education, nonprofit organizations and the faith-based community.
---
Check out this news segment that aired on NBC DFW: