March 23, 2019
Help struggling readers After the Bell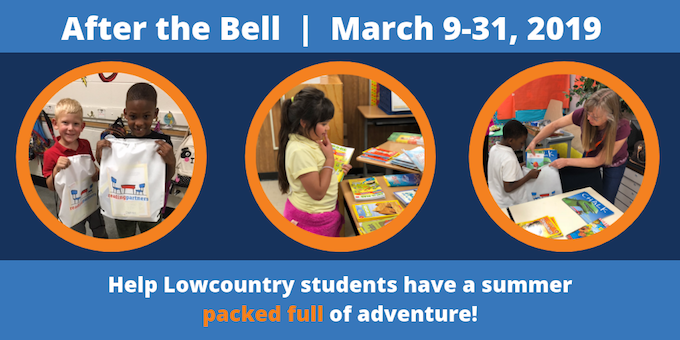 Help struggling readers After the Bell
Reading Partners is dedicated to helping students improve their reading skills in the classroom and at home. More than 80% of students from low-income homes experience "summer learning loss," meaning they return to school in the fall reading at a lower level than before the summer.  (Scholastic Research Compendium, "Access to Books"). Reading Partners South Carolina's After the Bell campaign is designed to help our students beat the odds and keep kids reading all summer long.
This campaign combines our Take Reading Home and Summer Backpack programs to ensure each student receives 20+ books across the school year to build their home library, as well as a summer backpack filled with reading materials and activities. Having access to interesting, grade-level books at home makes it possible for students to improve and retain their reading level throughout the year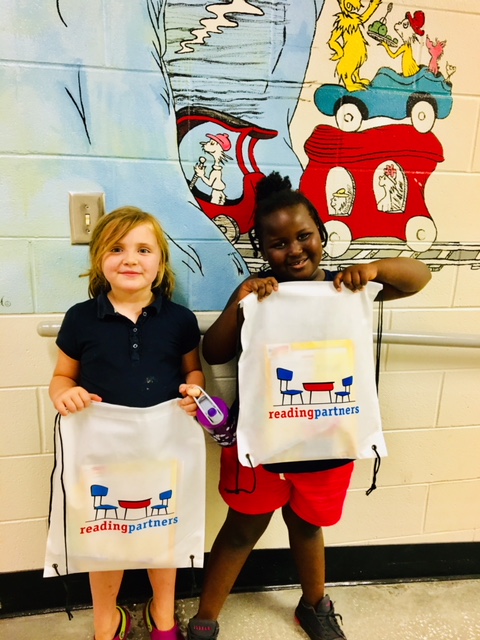 The importance of taking reading home
To support continued learning, After the Bell includes Take Reading Home, a component designed to grow young readers' home libraries. Each week, with the help of their tutor, our students have the opportunity to take home an age-appropriate book of their own. Studies show that students who select what they read and who have a comfortable environment in which to read (such as their home) tend to read more, be more motivated, and show increased literacy skills (Krashen, S., The Power of Reading. Englewood, Col.: Libraries Unlimited, Inc, 1993.) Take Reading Home provides students the opportunity to continue learning in their own home, an integral part of achieving grade-level reading goals.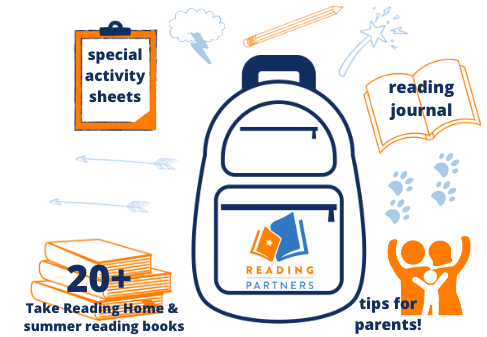 Preventing summer reading loss
In addition to our Take Reading Home, After the Bell supports Reading Partners' Summer Backpack program, designed to help fight against summer reading loss – a problem that disproportionately affects low-income students because they often lack access to books, museums, and other learning resources. In fact, two-third of the achievement gap between lower and higher income students can be explained by unequal access to these important summer learning opportunities (Alexander K.L, "Lasting Consequences of the Summer Learning Gap"). Reading Partners supports our students with a year-long commitment to learning and growing by providing books and literacy rich materials into the summer months. Through the generous support of local businesses, our tutors, and community partners, Reading Partners South Carolina will be able to provide summer backpacks for over 800 Lowcountry students. Each backpack contains specially chosen books, a reading journal, activity sheets, and a cool pencil to keep kids reading all summer long.
You can help students have a summer packed full of adventure by joining our After the Bell campaign. Your investment gives our students the opportunity to explore, learn, and imagine beyond the classroom, at home and all summer long. To learn more and to make a gift today, please visit our campaign page.