May 22, 2020
Important update about Reading Partners programming in Sacramento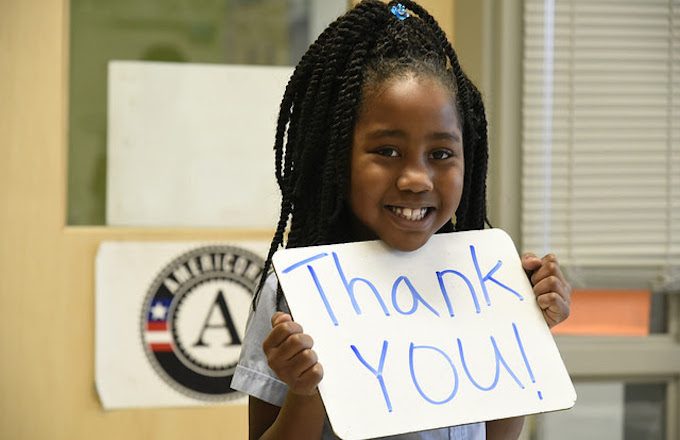 Dear Reading Partners Sacramento community,
Reading Partners has always been and will continue to be committed to providing high-quality, research-validated literacy programs for children in kindergarten through fourth grade across the United States. Since 1999, our organization has brought community volunteers into schools to provide essential one-on-one literacy tutoring that empowers students to succeed in school and beyond.
Reading Partners launched its program in Sacramento in the fall of 2009, and through this school year has recruited more than 5,000 community volunteers, delivered over 100,000 tutoring sessions, and served over 4,000 students struggling with reading across Sacramento County.
The economic impact of the COVID-19 pandemic, coupled with existing challenges in the fundraising landscape of Sacramento, has unfortunately made it infeasible to sustain our program locally. After careful consideration and dialogue, Reading Partners' national leadership team and board of directors have made the difficult decision to close Reading Partners Sacramento at the end of this school year. The last day of operations for Reading Partners Sacramento will be June 30.
Reading Partners wishes to thank the thousands of volunteer tutors, regional board members, donors, and community partners for championing this highly effective, evidenced-based program. You've helped make a meaningful and measurable difference for students in Sacramento for more than a decade.
I also want to thank the tremendous staff and AmeriCorps members who have helped Reading Partners make such a positive impact in Sacramento over the years.
Rachel Minnick will continue serving as executive director for Reading Partners Sacramento through June 5 and I want to sincerely thank her for her leadership and commitment to our mission. She can be reached at rachel.minnick@readingpartners.org. Between June 5 and the end of June, you can contact Mark Green at mark.green@readingpartners.org.
We believe volunteerism is critically important to creating an equitable and vibrant community. Therefore, we are encouraging all Reading Partners tutors who are exploring other volunteer opportunities to contact Hands-On Sacramento or Team Giving.
Reading Partners has been honored to serve students, schools, and the Sacramento community over the past eleven years. It has been a privilege to help build momentum and contribute to Sacramento's community-wide movement to help children read on grade level by fourth grade. Thank you for your support of our mission to help ALL students develop the reading skills and confidence they will need to achieve their wildest dreams.
With gratitude,
Karine Apollon, CEO
Reading Partners
Stay connected with Reading Partners