May 9, 2017
Jeff Dunn: What the Legislature could learn from Curious George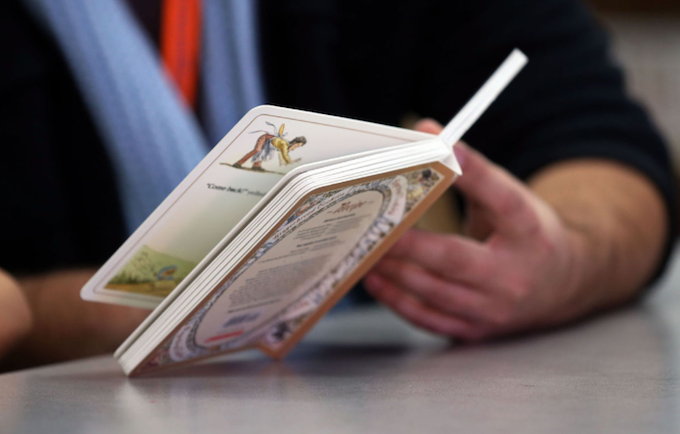 Originally published by Tulsa World.
By Jeff Dunn
Instead of beating on our legislators about funding, programs and the need for administrative change and efficiency in education, I thought I would take a bit different tack and attempt to expose two very acute needs in our society.
This academic school year, I was honored to serve as a reading partner to a young man enrolled as a kindergartner at Skelly Elementary School. For purposes of this article, I will refer to my Reading Partner as "George." This is not his real name, but he knows I am referring to him because Curious George was by far his favorite book. I bet I have read Curious George at least 20 times this year — and it was awesome!
I am 49 years old. My children are almost grown, and it has been years since I picked up a children's book. Due to my rustiness, George and I were a bit awkward in the beginning. He was very timid at first, and it took us a while to get acquainted. We worked on phonetics, vowel sounds, letters and numbers. We really celebrated when George learned all the numbers to 20. George has made huge progress during our time together this year. He knows his numbers and is quite adept at reading. George worked very hard, and I am very proud of him and his progress.
I asked George's teacher about today's classroom environment compared to eight or 10 years ago. Many of George's classmates come from economically disadvantaged families. A large percentage of his classmates are on the TPS free or reduced lunch program. Many parents don't have the time or energy to be properly engaged in their children's education. These phenomena have cultivated a much more challenging classroom environment for today's educators. Reading Partners not only assist in teaching students to read; they also serve as role models, supporters and confidants.
Similarly, today's educators find themselves being dieticians, disciplinarians, counselors, cheerleaders, psychologists and therapists in addition to retaining responsibility for teaching academic subjects to their students. I came away from my Reading Partners experience with tremendous respect and awe for the job our teachers perform. Considering the onslaught of familial and societal challenges facing us today, teaching remains one of the most challenging and important jobs in our society.
Our first acute need is to encourage parents to re-engage in their children's education. It is their future and the future of our society.
Our second acute need is to respect, financially and otherwise, the role of our educators as professionals. They are performing an essential task for the future of our society. Let's give them the respect and admiration they deserve.
I hope our Reading Partners sessions were of value and that I was a good role model for George. I do know that he learned a tremendous amount; in turn, George taught me a great deal. It was my privilege and honor to serve as a Reading Partner and to become George's friend.
---
Jeff Dunn is president and CEO of Mill Creek Lumber and Supply Co. and a member of the Tulsa World Community Advisory Board. Opinion pieces by board members appear in this space each week.