September 11, 2015
Lake City volunteer program to host Meet & Greet Tuesday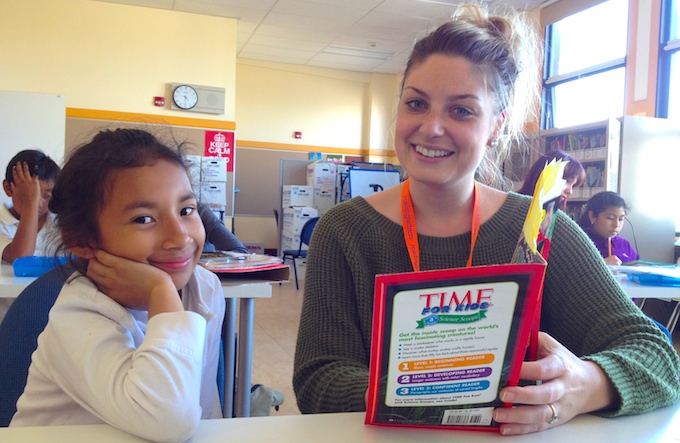 by Donna Tracy.
This entry was posted in Lake City News & Post on September 10, 2015.
LAKE CITY, S.C. – A volunteer program that focuses on literacy is gearing up for another year of student support in Florence County School District Three and seeks more community members to get involved.
Reading Partners, a national literacy nonprofit program, recruits and trains community volunteers to work one-on-one with students enrolled in the program. The organization will host a Meet and Greet at the Inn at the Crossroads from 5-7 p.m. Tuesday for everyone interested in learning more or volunteering.
During the 2014-2015 school year, volunteers with the program worked with students at Main Street Elementary School to improve their literacy and comprehension skills.
According to a recent release by the program coordinators in Charleston, 81 percent of the students in the program increased their monthly rates of literacy learning and 70 percent narrowed the literacy gap with their peers who read at grade level.
"We are so proud of our students' accomplishments in 2014-15," said Kecia Greenho, executive director, in the release. "We cannot wait to see what our students in 2015-16 will achieve!"
This year, Reading Partners plans to help more than 11,000 students across the nation and with Florence County School District Three, is hoping to help more local students struggling to read at grade level by expanding the program to Lake City Early Childhood Center.
But, to do so, they are seeking the help from more members of the community for the one-on-one tutoring sessions that require just two hours per week.
"As we embark upon another school we are so excited and we are certainly off to a great start. Because of reading partners last year our students were able to succeed better in school," said Jerry State, behavioral interventionist at Main Street Elementary School.
"We would like for you to come out and volunteer your precious time to help some child(ren) to better in school," he said. "We are asking that you go by any of our schools and fill out a volunteer application. …Remember a little time makes a big difference!"
Those interested in volunteering will have the chance to touch base with local volunteers and organizers over a cocktail and learn more about the organization during a Meet and Greet at the Inn at the Crossroads from 5 to 7 p.m. Tuesday.
"If you're interested, you can then volunteer to read to local students and help them develop a love of reading, yielding incredible benefits in their lives," said State.