March 1, 2017
Love and literacy: book drives and donations in New York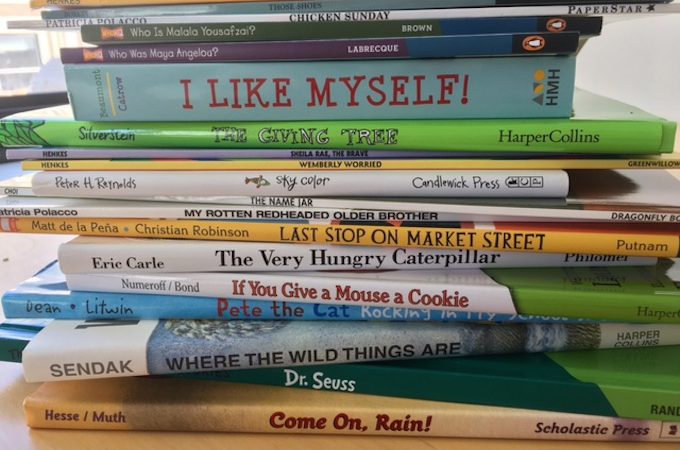 Between Valentine's Day, Children's Authors and Illustrators Week, and World Read Aloud Day, February has been a month full of love and literacy. Reading Partners New York celebrated by launching a month-long book drive in an effort to fill its 19 reading centers across the city with high-quality, diverse children's literature.
Just three weeks after creating an Amazon Wish List, the region received over 100 book donations that will stock the shelves of Tutor Read Aloud and Take Reading Home libraries for students to enjoy both in and outside of school.
Book donations have come from volunteer tutors, community organizations, and corporate partners alike. Members of Blackstone's real estate group have been particularly enthusiastic champions of the cause. "It's been amazing to see Blackstone flooding our office with books," says Senior Development Manager, Juliette Stableski. "We recently hosted a volunteer day for them at one of our schools. For them to follow up in this way shows how much they enjoyed the experience and value our program, which is incredibly humbling and inspiring."
The donations have ranged from timeless texts, like A Very Hungry Caterpillar, The Giving Tree, and Where the Wild Things Are, to topical, like Who Is Malala Yousafzai?, Not All Princesses Dress in Pink, and Those Shoes.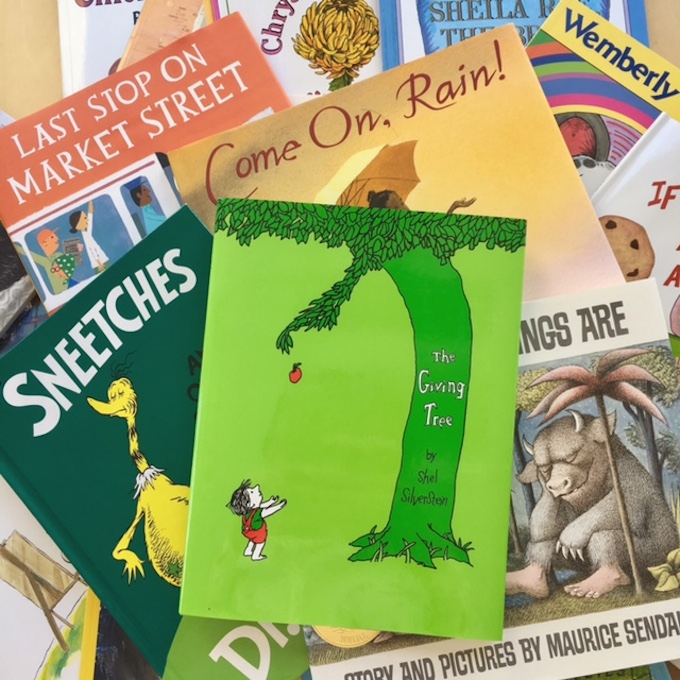 Reading Partners AmeriCorps members and tutor advisory council members also attended a community book fair, hosted by the Book Fairies, a nonprofit organization that collects new and gently used books to distribute to high-need schools and students. At this event, the team collected over 500 children's books to distribute to Reading Partners students!
AmeriCorps site coordinator, Amanda Garami, shares what these donations have meant for her reading center and students at the East Harlem Tutorial Program:
"These books make my students excited to come to Reading Partners, and excited to try to improve their reading. When students feel engaged by the books they read, they start asking meaningful questions about the text—and then they start asking for more books!"
"We've received a lot of books that are about celebrating diversity," AmeriCorps senior site coordinator, Sonia Bouclainville, adds. "It is so important that our students can see themselves in the books they read at Reading Partners, and that the stories ignite a curiosity for other subjects and cultures."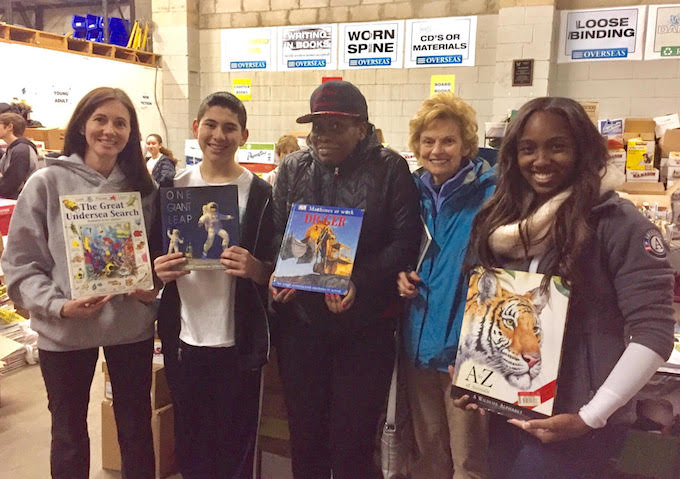 Reading Partners AmeriCorps and tutor advisory council members with Amy and her son Ryan, organizers of the Book Fairies' community book drive.
Never is the power of the extended Reading Partners community more palpable and appreciated than when everyone rallies together to celebrate the importance of literature and literacy. The generosity this month has warmed our hearts and the hearts of the schools and students we serve.

In the next few weeks, as winter thaws and spring starts to reveal itself, we'll be on the lookout for signs of exciting new growth and budding enthusiasm in our students!