May 25, 2017
Read to Succeed Breakfast raises $67K for literacy support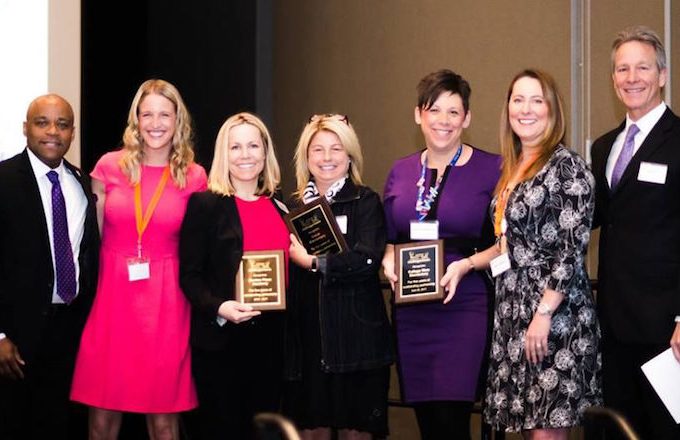 On April 25 at the Grand Hyatt in downtown Denver, Reading Partners Colorado hosted the second annual Read to Succeed Breakfast fundraiser. We had 12 sponsors, more than 250 attendees, and raised over $67,000 for our program. During the past fiscal year, we've achieved numerous milestones and on this special day, we reached another one by exceeding our fundraising goals again!
Ms. Laurel and Emilio, a student and tutor pair from Dora Moore Elementary were favorites among our speakers at the breakfast. When she first began tutoring Emilio last school year, Ms. Laurel was patient yet persistent in helping Emilio overcome his shyness, as well as jump over hurdles in his reading. When she returned in September for a second school year, Laurel saw his personality blossom, and he became more enthusiastic while growing in his reading skills.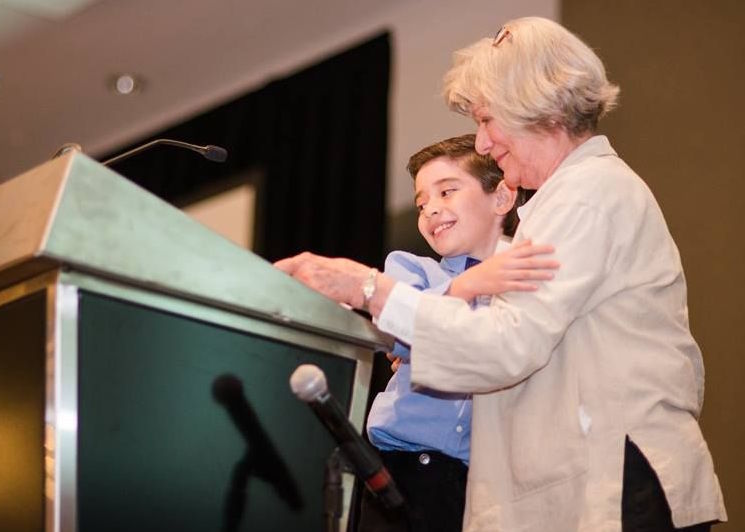 This past Christmas, Emilio decided to thank Ms. Laurel in a special way by creating a handmade book complete with pictures titled, "The story of Mrs. Laurel and Emilio in Christmas." Full of emotion, it was in that moment when she realized the unique bond they share.
Emilio's appreciation for Ms. Laurel was present in his speach: "Miss Laurel is happy every week and excited to see me when she picks me up from my classroom. Miss Laurel is funny and she always laughs when I say something funny. We do fun things when we read together and she cares about me. That's why we are best friends."
Other Read to Succeed speakers included Lieutenant Governor Donna Lynne, Mayor Michael B. Hancock, and Karine Apollon, CEO of Reading Partners. Tom Mustin of CBS Denver emceed the event and was joined by our first ever junior emcee, Robert, a fourth grader from Kaiser Elementary. The pair shared great energy on stage.
To have the opportunity to celebrate five years of partnership with three of our schools (Garden Place Elementary, Force Elementary, and College View Elementary) was so exciting for Reading Partners Colorado. The principals from each school gave a testimonial about Reading Partners and how the program has affected their school communities. Rebecca Salomon of Garden Place Academy shared,
Not only does the one-on-one tutoring structure help to provide the intensive reading intervention needed, but the smile on a child's face when they see his/her Reading Partner pick them up in the classroom is so exciting!
Reading Partners Colorado is thankful for the sponsors, tutors, and donors who helped make this event a huge success. Starting off a workday in a room full of supporters sharing stories about the positive impact they see, fuels all of us to continue to strive toward helping each student become a lifelong reader. Together we can make a difference.