March 13, 2018
Reading Partners Celebrates Read Across America Day!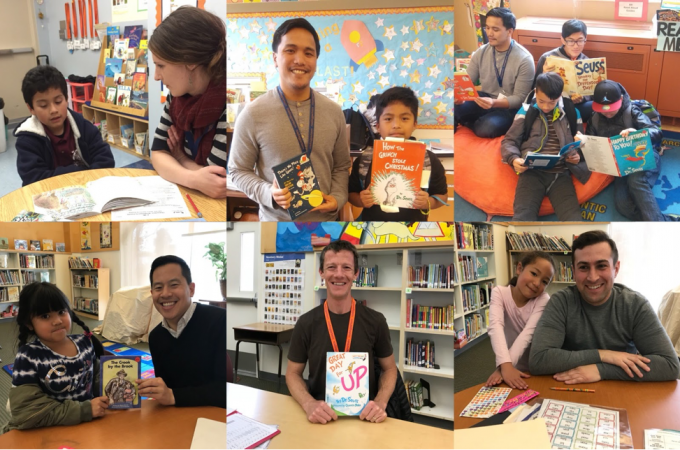 On March 2, students all over the Bay Area participated in the National Education Association's Read Across America Day in honor of Dr. Seuss's birthday. This day of motivation and awareness calls for every child in every community to celebrate the joys of reading.

Reading Partners' staff and community partners were out in force across the Bay Area spreading love and excitement for reading to our students. Our friends from Atlassian and Blackstone sent volunteers to Bessie Carmichael Elementary, while our staff provided makeup tutoring sessions at six different schools. Meanwhile, our friends at Adroll kicked off a book drive on Read Across America Day with plans to deliver books to a partner school in honor of Cesar Chavez Day.
We are thankful to share our passion for reading alongside many of our dedicated corporate partners and grateful to be part of a community that supports our goal to help students across the Bay develop a lifelong love of reading!