December 17, 2018
'Reading Partners' Join Three WPS Schools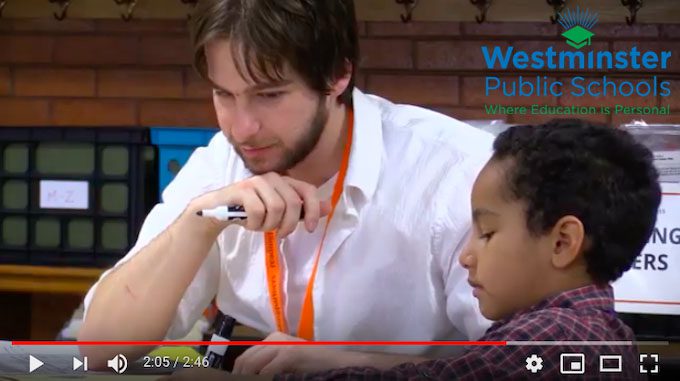 Young readers at Tennyson Knolls, Harris Park and Skyline Vista elementary schools have new partners this year to help them become better readers, enabling them to get more out of their education and succeed in high school and beyond.
Originally published at Westminster Public Schools
In September, the national non-profit group, "Reading Partners" expanded its operations into Westminster Public Schools, giving extra time and attention to students who are behind grade level in their reading. Since opening its doors 20 years ago, "Reading Partners" has tutored more than 50,000 children.
"Reading Partners" mobilizes community volunteers to provide one-on-one literacy instruction in 11 states across the country. The program gives volunteers critical research-based skills to become effective tutors, and because the students and volunteers work together over the course of the year, the results are more impressive than seen with other volunteer reading programs.
"We are so excited to have Reading Partners Colorado come into Westminster Public Schools," said Superintendent Dr. Pamela Swanson.
For students to succeed academically early literacy is a critical skill and we know that many of our students come to our schools needing additional support.
"Reading Partners" is always looking for volunteers to help improve the lives of children. The minimum age requirement for tutors is 14-years-old and volunteers must be able to commit at least one hour a week to work with a student. Click here for more information on the "Reading Partners" program and watch the What's Up WPS video exclusive above to learn about the impact this one-on-one reading is having on our students.