September 29, 2016
Reading Partners program helps improve reading skills at a Lake City school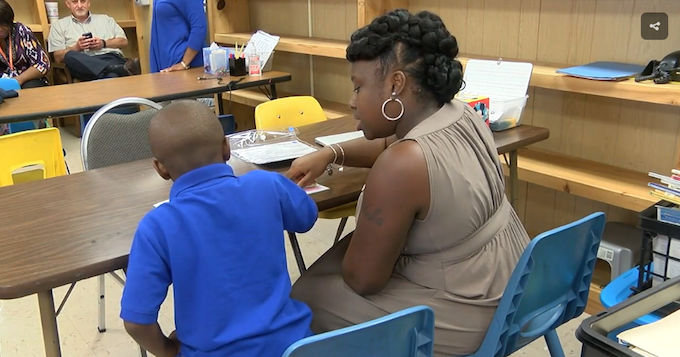 Originally published by WPDE News.
By Rosalia Fodera
Lake City, S.C. (WPDE) — Two years ago, one school in Lake City had a literacy problem. School district officials say reading skills have improved at Lake City Early Childhood Center, thanks to Reading Partners.
"We provided supplemental instruction to students that are at least two months to two and a half years behind on their reading level," said Jameitre Shefton, regional site coordinator for Florence and Berkeley counties.
Officials said students have had problems with not reading on grade-level.
To help improve skills, they've added two 45-minute sessions per week for students who are below reading level.
Those one-on-one sessions have made a big difference in helping the children reach their reading goals.
"Here at Lake City Early Childhood, last year we served 52 students. Out of those 52 students, 92 percent met their goal, performance goal," said Gloria Campbell, Program Manager.
The program started in 2014 and it's helping kids with more than just their reading skills.
"We've seen an increase in student confidence levels with reading. Having that one-on-one tutor twice a week has really built their confidence level, which we've seen growth in MAP (Measures of Academic Progress testing) as a result of and their DRA (Developmental Reading Assessment)," Principal Mary Howard said.
The improvement in reading levels in Lake City inspired schools in Berkeley County to start their own Reading Partners programs.