April 3, 2017
D.C.'s post-election freakout is bipartisan and ongoing. Here's how we're coping.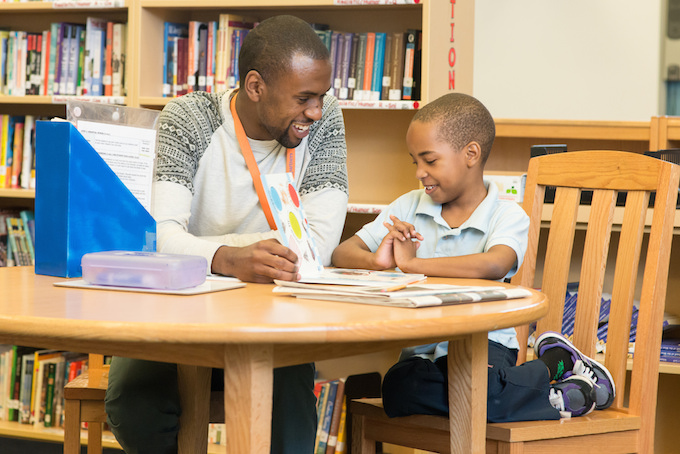 Originally published by The Washington Post Express.
By Sadie Dingfelder
"How's everyone doing tonight?" comedian Chris Blackwood asked the crowd at a recent benefit show at the Bier Baron. "Not great!" shouted a man from the back of the sold-out room. "Me either," Blackwood replied, adding, "Hey, Trump's not all bad. Now it's OK to cry openly in public." The crowd laughed with recognition. "It's so true," the guy in the audience said.
People are stressed out, and it's not just liberals: 59 percent of Republicans say that the future of the nation is a significant source of stress in their lives, according to a January survey by the American Psychological Association. Combine that with the 76 percent of Democrats stressed about the country's path and you have a very angsty nation, says Vaile Wright, a D.C. psychologist who worked on the survey. Post-election stress is especially pervasive in the nation's capital, she adds.
"Even if you're not directly involved in the political arena, when you live in D.C., it's hard to get away from it," Wright says.
This stress is partly what motivated Blackwood and fellow comedian Matt Dundas to launch a series of comedy shows and fundraisers. Shortly after the Nov. 8 election, the two managed their despair by founding Grassroots Comedy DC, a group that now produces monthly comedy fundraisers for lefty causes, including Planned Parenthood and the Chesapeake Climate Action Network.
"We wanted to be a part of the resistance to Trump's policies and we also wanted to give people some comic relief," Dundas says. "It's really helped my post-election depression. Hopefully, it's been good for other people, too."
Going to a benefit comedy show or concert combines two proven stress busters: having fun with like-minded people and contributing to a cause you care about, Wright says.
"We know that social support is a huge buffer for stress, and I think you also need to take active steps to feel more in control," Wright says. "For some, that may be going to protests and huddles and contributing money to candidates. For others, that may be volunteering at different causes, like teaching English to immigrants or working in a soup kitchen."
In fact, several D.C.-area nonprofits are seeing a surge of new volunteers, including the Washington English Center, which helps immigrants learn English; Reading Partners, which pairs literacy tutors with underprivileged children; and We Are Family, which brings free groceries to low-income seniors, among other activities.
"We have absolutely seen quite a few more volunteers, many of whom specifically refer to wanting to turn the political darkness into some sort of light by helping other people in a direct way," says We Are Family co-director Mark Andersen.
While working on causes you care about can alleviate political stress, it's also important to give your mind a break, Wright says. If that advice is traditionally ignored by workaholic residents of the capital, it seems we're paying attention now: D.C.-area yoga and meditation classes are bursting at the seams, studio owners report.
"I'm seeing a lot of demand for classes where you break a sweat and get your mind focused on the movement and the breath and off of politics," says Lisa Sierra-Davidson, a teacher at East Side Yoga in Northeast. At Take Five Meditation near Dupont Circle, students are taking advantage of quick, 30-minute meditation classes during lunch breaks. "A lot of people come in needing to pull themselves away from the 24-hour news cycle," says studio co-founder Eldad Moraru.
There are also more aggressive ways to deal with your stress.
"Recently, a lot of people have been coming in to deal with their stress over whatever's in the news, and that includes some Trump supporters, too," says Donte Brown, who owns Donte's Boxing Gym in Derwood, Md.
Dave White, the owner of Downtown Boxing Club D.C., agrees.
"There's a definite correlation between Trump getting elected and people being stressed and coming to the gym," he says, adding that newer clients include three female reporters and a lot of government workers "who have been training very, very regularly."
However you manage your political stress, what matters most is that you do something, Wright says.
"It's important to prioritize self-care," she says. "I hear a feeling of, 'But if I go to brunch, if I go to that massage or if I go to that yoga class, I'm not doing enough as a citizen to influence things.' That's a poor trap to get into. You have to take care of yourself in order to be an effective problem solver."