October 5, 2017
In second year in Berkeley County, reading program seeks more volunteers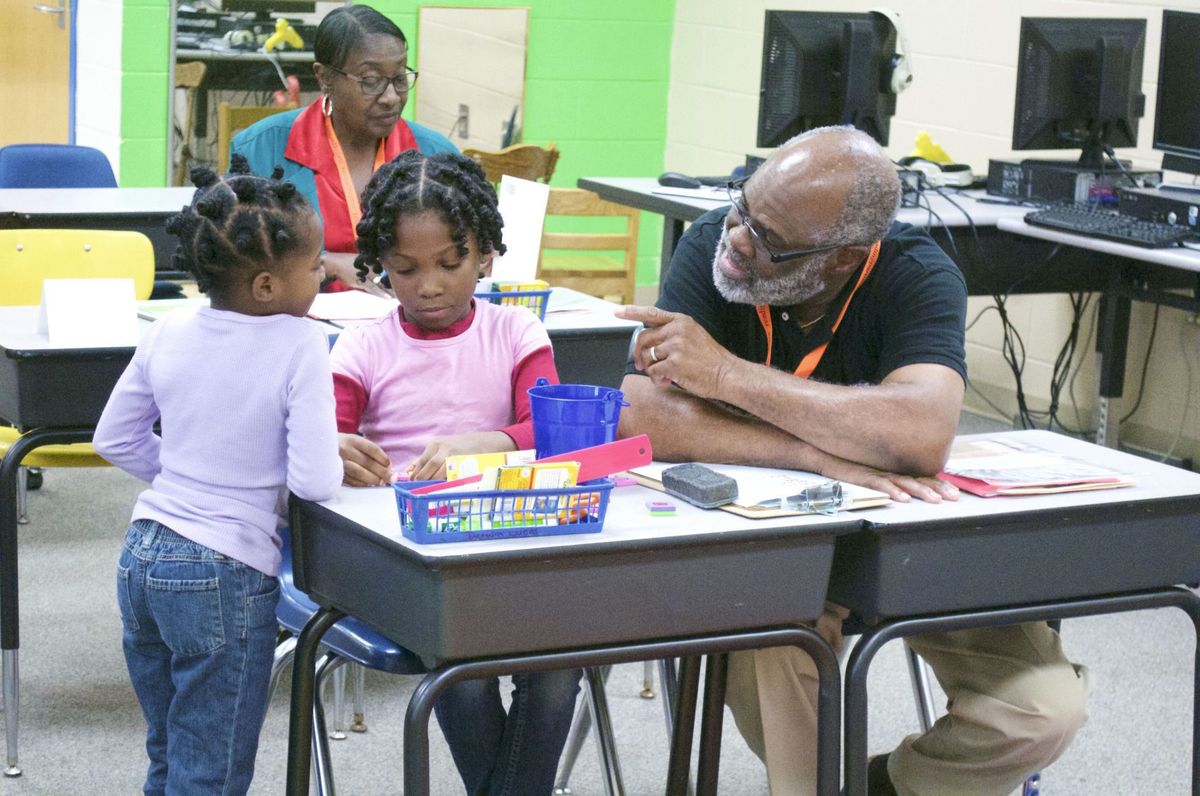 By Rickey Ciapha Dennis Jr., originally posted on The Gazette. 
Local elementary students will continue to receive assistance this school year to enhance their reading skills.
Last year, Reading Partners South Carolina rolled into Berkeley County. The national organization which helps underperforming elementary students read at grade level was in place at 11 elementary schools in Charleston County. In a year, they expanded to four Berkeley County schools: Cainhoy, H.E. Bonner, St. Stephen and Whitesville.
Program representatives said the initiative was a success. Rebecca Hoffman, a development associate with Reading Partners SC, said 135 volunteers served throughout Berkeley County last year. Ninety-three percent of kindergarten through second grade students mastered foundational literary skills, and 85 percent of third through fifth graders made 'great growth,' Hoffman said.
Principals and teachers seemed to be on board with the program as well.
School leaders saw significant strides in the 40 to 60 students that enrolled in the program at each school.
"That speaks a lot to what we're doing," Hoffman said. "We wanted to make sure kids are getting the most out of their weekly tutoring."
"Our first year, we really want to make sure it's a worthwhile…it's hard to recruit Berkeley county volunteers…it's great all of that is working well. We're excited to be back again."
Reading Partners focuses its efforts on schools where the majority of the students come from low-income households. They partner underperforming students with volunteers twice-a-week for one-on-one reading assistance. Volunteers don't have to be 'literary experts,' Hoffman said. They just have to be available.
"Our volunteers are wonderful," Hoffman said. "They've been really great about making sure they always there. It's a large time commitment to make."
Over 50 percent of Berkeley County volunteers from last signed on for the program again. Hoffman is not surprised that a school like St. Stephen in a small community where the volunteers have close ties with the school has a good retention rate. St. Stephen Mayor John Rivers is one of many volunteers that helping students improve their reading.
Volunteers can sign up for the program at readingpartner.org/volunteer.
"[Volunteers] make our program," Hoffman said.
The organization hopes to provide more volunteer training this year and teach volunteers on effective communication techniques and other ways to help improve the childrens' literary skills.
Reading Partners will host a training session at the Moncks Corner Regional Library on Oct. 12 12:30 p.m. – 1:45 p.m.
"We want to make sure they're comfortable," Hoffman said. "They don't need to be literary experts. They just need to be invested."