August 19, 2020
Student Support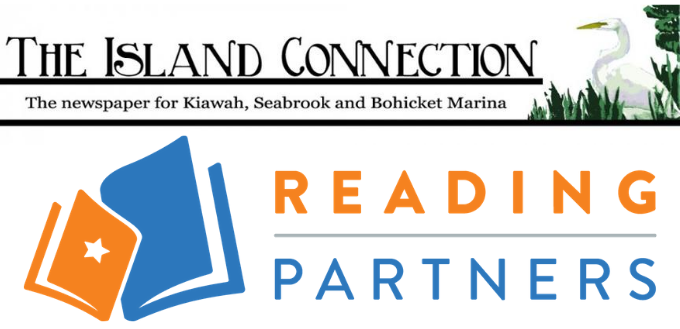 Originally published in The Island Connection by Christine Messick
It is estimated that students will lose an average of seven months of learning due to the COVID-19 pandemic. However, school closures and interruptions to learning disproportionately affect students of color and students from low-income families, in which case the average anticipated learning loss increases to 10 to 12 months. One nonprofit has developed a solution to combat these challenges and has enlisted the support of area churches and community centers to help.
Reading Partners SC is a nonprofit dedicated to serving the needs of Lowcountry elementary school students reading anywhere from six months to two-and-a-half years behind grade level. Serving students in Berkeley and Charleston counties for more than seven years, the Reading Partners program model engages community volunteers to provide one-on-one literacy instruction using an evidence-based curriculum that gets results. Despite an abbreviated school year, the organization was able to serve 625 students in 17 Title I elementary schools with the help of over 800 volunteers during the 2019-2020 school year.
When schools closed in March, the organization pivoted quickly, developing a virtual version of its highly-successful program to be delivered in the fall.
Although pandemic-related safety measures will temporarily bar volunteers from school buildings, the organization has found a solution.
Thanks to the following churches and community centers, Reading Partners SC will be able to provide remote reading centers where volunteers will be able to deliver the same evidence-based curriculum through a secure video conferencing platform: St. Matthews Lutheran Church; Westminster Presbyterian Church; James Island Presbyterian Church; Wadmalaw Community Center; Northwoods Baptist Church; First Christian Church of Moncks Corner; Deer Park Baptist Church.
Reading Partners SC still seeks partnerships with additional churches and community centers so it can continue to serve Lowcountry students.
We are looking for a church or two on Johns Island to help us serve students at Angel Oak Elementary. For more information, to connect with Reading Partners or to get involved, contact Community Engagement Manager Christine Messick at christine.messick@ readingpartners.org.
To learn more, visit readingpartners.org/volunteer-south-carolina.