October 3, 2017
High school student swims across the Messina Strait to benefit Reading Partners
These days, there are many creative ways to support the causes you care about, from creating a GoFundMe crowdfunding page to donating a birthday. Among all of these new ways to fundraise, Silicon Valley high school student Annika Khouri has pushed the traditional boundaries even further by using one of her greatest talents, swimming.
To benefit Reading Partners Silicon Valley, Annika and her mother Carli swam across the Messina Strait, the body of water between the southern tip of Italy and Sicily.
Annika set up a fundraising page through a platform called YouCaring and reached out to her family and friends asking for support before the swim. "When I reached out to them (either in person or through email), I explained what I was attempting to do and why I chose Reading Partners and asked them to donate to support the organization," Annika described. Overall, she raised over $1,500 for Reading Partners Silicon Valley.
"I decided to swim the Messina Strait after having completed several swims in the San Francisco Bay," said Annika. "I knew I wanted to try something new, and the Messina Strait seemed like a swim that would be challenging, but still an attainable goal."
The Messina Strait is already about 2 miles wide, but after considering the power of the current, it extends to a three- to four-mile swim. Annika and her mother arrived a few days before the swim so that they could adjust to the time difference. While swimming across the strait, Annika and her mother encountered strong currents and jellyfish. "I got into a rhythm trying to 'ride' the waves instead of letting them push me around," said Annika. "The water was warmer than in the Bay, which made the swim more enjoyable, but the swim was longer than those I had done in the past."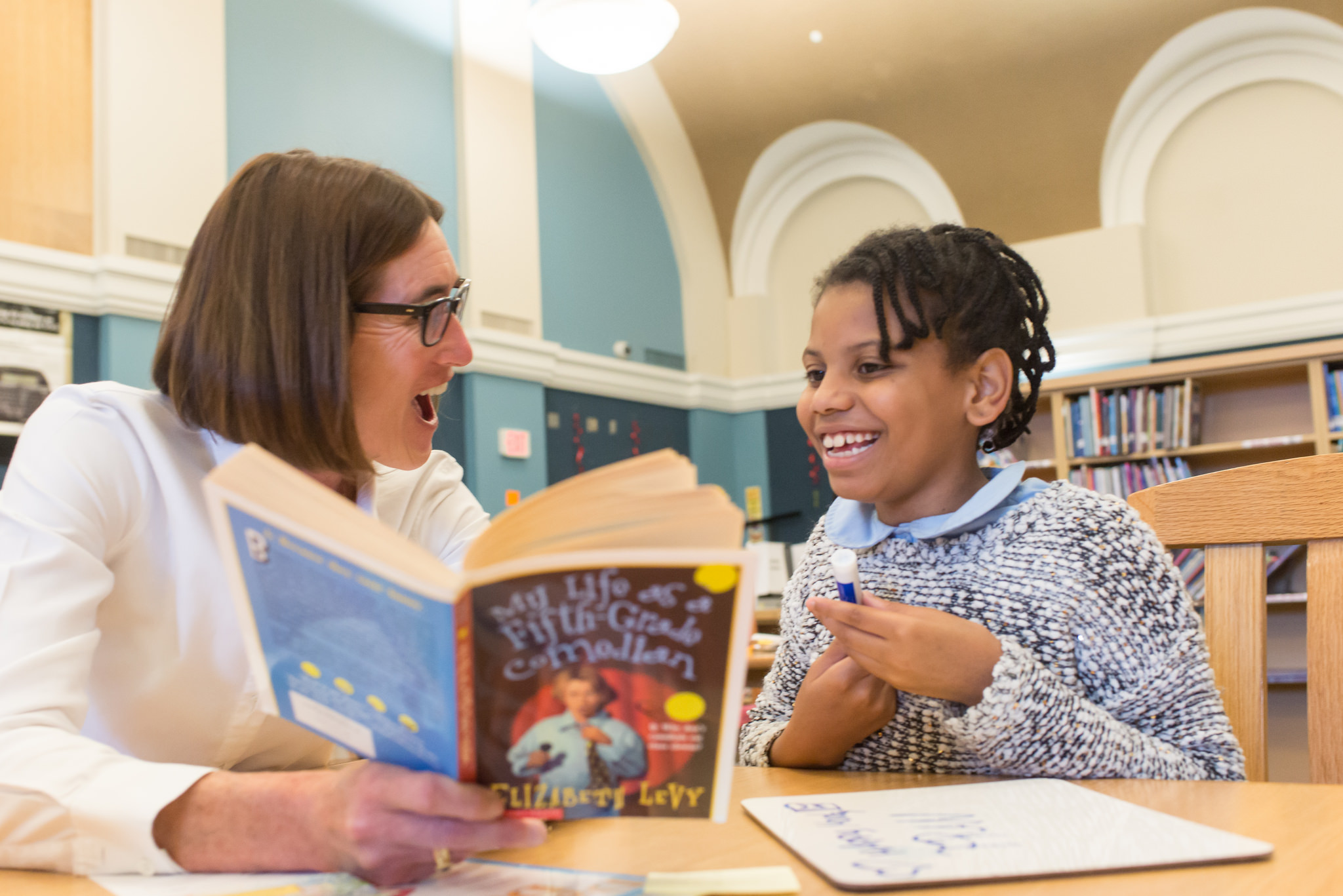 When asked how she chose Reading Partners among all the other important causes to dedicate her swim to, Annika said "I chose Reading Partners as the beneficiary because I know that Reading Partners is making an impact all across the country, and that impact is definitely visible in my community. In addition, reading was one of my favorite activities as a child, and I think that every child should have the opportunity to learn how to read."
As a child, Annika loved to read the Pippi Longstocking series — especially because she was named after a character in the books! "Reading was one of my favorite childhood activities and I believe it is something every child should be able to do," said Annika. "Learning to read at a young age can be beneficial for the rest of your life, and no child should be denied these benefits."
Annika has also volunteered with Peninsula Bridge, tutoring fourth and fifth-grade girls in math and reading, as well as with the Boys and Girls Club of the Peninsula, where she spent time with elementary school students doing art and science projects, playing games outside, and reading stories. Reading Partners Silicon Valley is so grateful for her generosity and determination to make a positive impact in her community!