March 7, 2017
Support summer reading for South Carolina students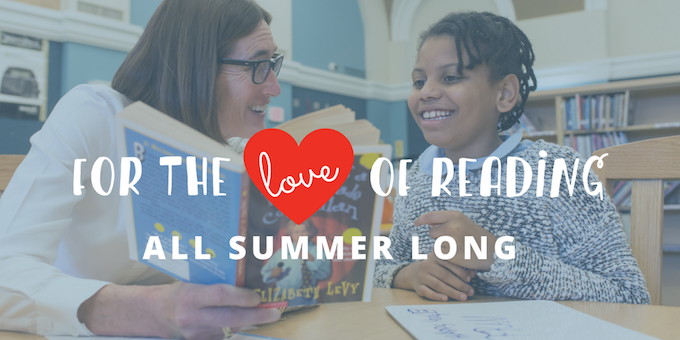 According to a Reading Is Fundamental report, less than 20 percent of children from low-income communities maintain or increase their reading skills over the summer. There are many reasons why low-income students may lose ground over the summer, but much of it can be attributed to a lack of access to age- and skill-appropriate books in the home.  
Throughout the month of March, you can help prevent summer learning loss for our students by purchasing a backpack filled with five new age- and skill-appropriate books, as well as accompanying activities, to foster a love of reading all summer long. Your gift will allow us to double our money with a dollar-for-dollar matching gift from our summer reading catalyst donors.
Last year, many of our supporters helped us expand the love of reading by supporting the launch of Reading Partners South Carolina's first ever summer reading program. The results were amazing! 55 percent of students enrolled in our program during the 2015-16 school year increased or maintained their reading level over the summer months.
This year, with the help of their tutors, students will be able to choose which five books they will take home for the summer. In addition, students will receive five corresponding activity sheets, a summer reading journal, and a cool pencil. Backpack distribution for students will occur on the final day of tutoring in May.

Suggested giving levels: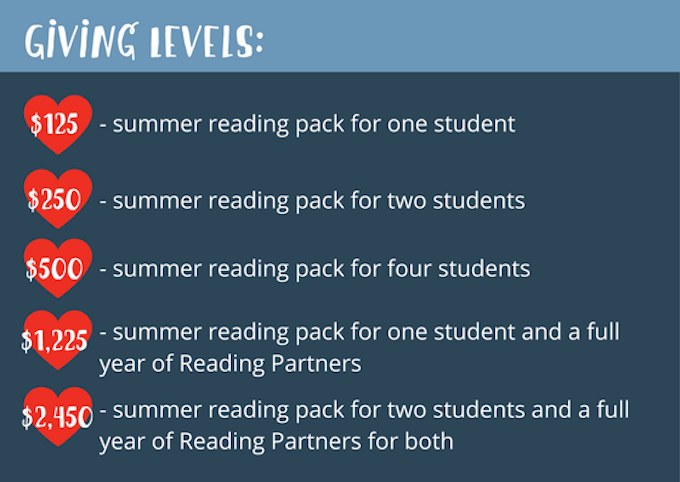 Our For the Love of Reading campaign will run March 3-March 31. You can make your donation to support a student for the summer by:
Visiting

https://donations.readingpartners.org/allsummerlong

 and making an online donation.

Writing a check to Reading Partners South Carolina and sending it to our local office address: 6296 Rivers Ave., Suite 305, North Charleston, SC 29406, Attn: Bonnie Bella.