March 7, 2019
AmeriCorps members get things done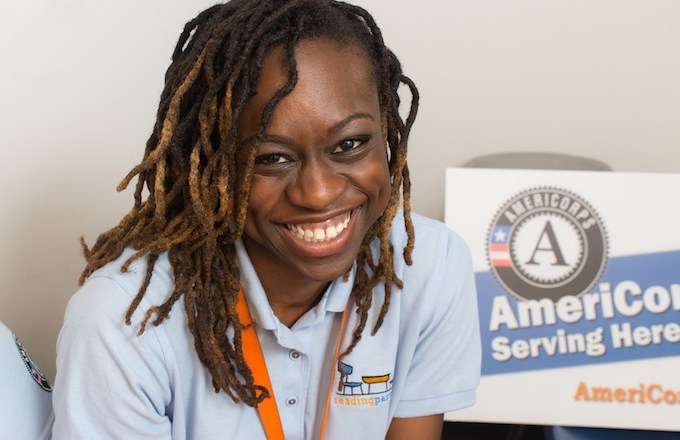 Since 1993, the Corporation for National Community Service has inspired people across the country to give back as part of a national service movement. We're incredibly proud to have 357 members from all over the country joining Reading Partners for a year of service. Our team of talented AmeriCorps members are committed to narrowing the opportunity gap for students through early childhood literacy. For this year's AmeriCorps week, we celebrate the work that AmeriCorps members accomplish with Reading Partners.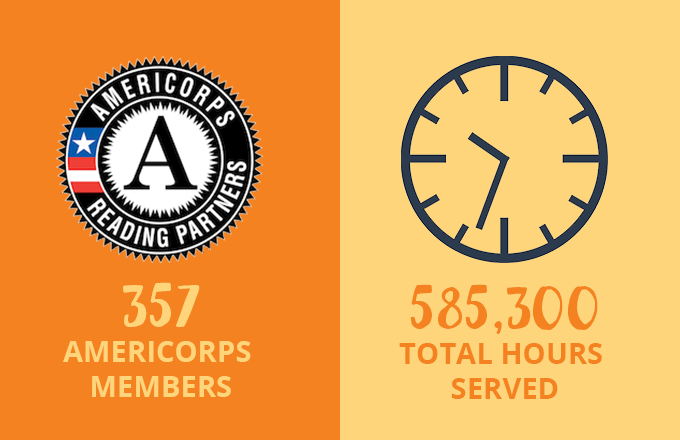 Volunteer coordinators mobilize the community
Together, we are better. We believe that the power of community volunteers can be harnessed to help students thrive. That's why the work of our AmeriCorps volunteer coordinators is vital. Every day, they inspire communities to step up to the challenge of bridging the achievement gap. Twenty-nine AmeriCorps members chose to spend this year in service with Reading Partners doing just that.

Literacy leads set an example
Our AmeriCorps literacy leads go above and beyond to ensure students receive quality individualized literacy support. They work with a whole portfolio of students on a daily basis, and partner with site coordinators to identify, assess, and tutor students in need of additional support. They have a strong understanding of the Reading Partners program, which has proven to accelerate our students' reading comprehension, fluency, and sight-word reading by approximately two months in just one year.

 Site coordinators lead daily reading center operations
Just this year alone, Reading Partners is projected to serve approximately 11,000 students in need. With reading sites across 14 different regions nationwide we rely on AmeriCorps site coordinators to run our reading centers in more than 200 school sites across the country.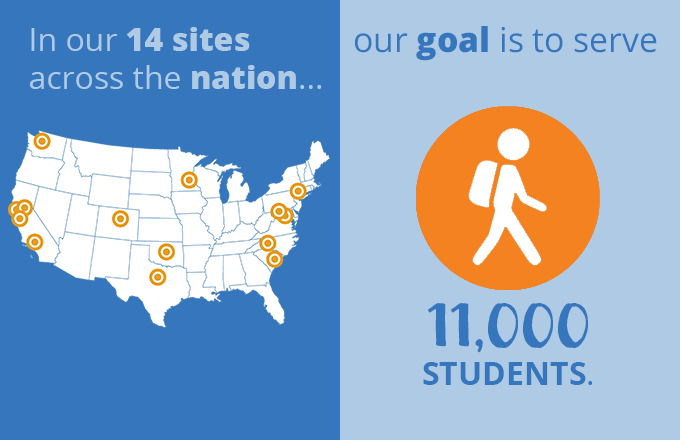 Lead the charge
Reading Partners' AmeriCorps members serve with heart and passion to provide students greater opportunities to succeed in reading and thrive in school. Even still, there's a lot of work left to accomplish. According to the National Assessment of Educational Progress, only 34 percent of American fourth graders can read at grade level. The statistics are even lower for low-income students—of which a mere 18 percent are reading at grade level. This is a crucial stage in a child's development. When students are behind grade-level reading in fourth grade, they are at higher risk of falling further behind at a faster rate with every passing year.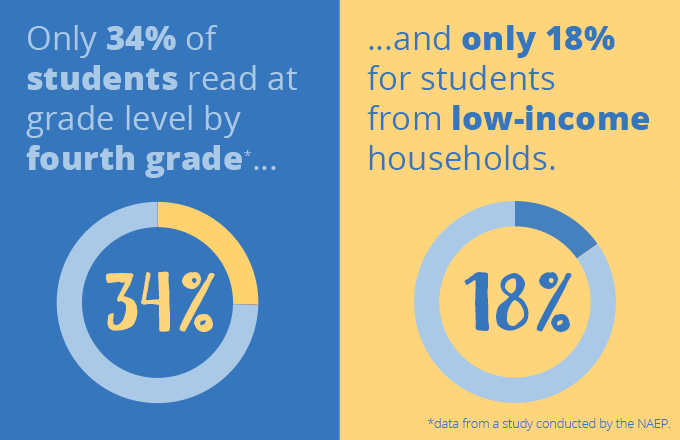 That's why we need AmeriCorps members to step up to the challenge and help narrow the opportunity gap and build greater equity for the next generation of Americans. If you'd like to get involved, consider applying for an AmeriCorps year of service with Reading Partners. You can also sign up to volunteer as a tutor at a reading center near you!