March 9, 2018
Celebrate AmeriCorps Week with a closer look at our team
During AmeriCorps week, we celebrate the impact of the people and programs all over the country who are committed to "Getting Things Done". Since its inception in 1993, the Corporation for National and Community Service (CNCS) has mobilized Americans from all backgrounds to give back. Throughout the years, AmeriCorps members have worked persistently to strengthen communities and improve lives.
As an organization deeply rooted in service, AmeriCorps members are a critical component of Reading Partners' program, services, and outcomes. For a closer look at the impact of members serving with us this year, check out the infographic below.
The impact of AmeriCorps at Reading Partners: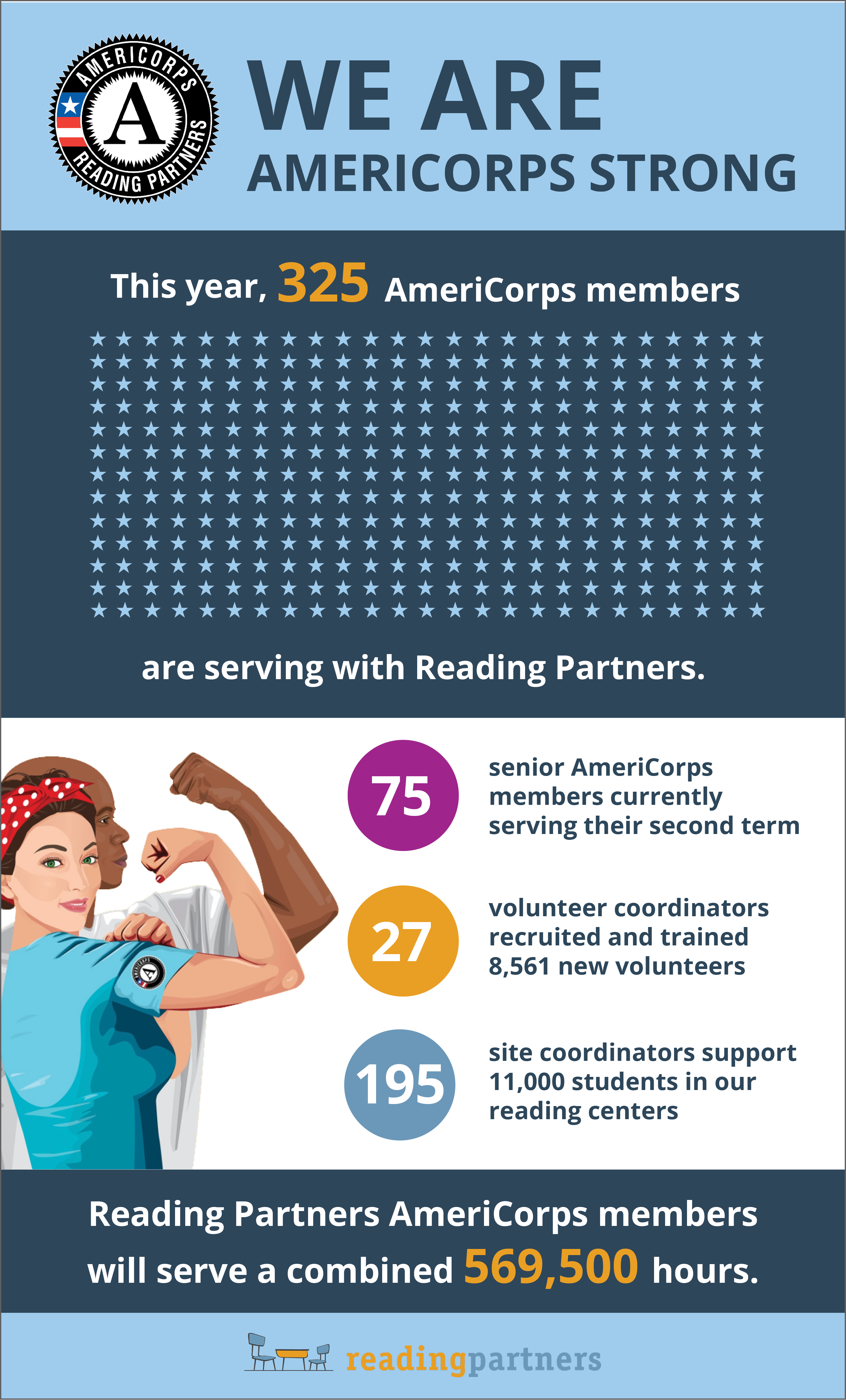 Learn more about AmeriCorps at Reading Partners and how you can apply to serve a year or more. Visit readingpartners.org/americorps/.