May 14, 2020
Jason's Story: Beginning a career journey in service to others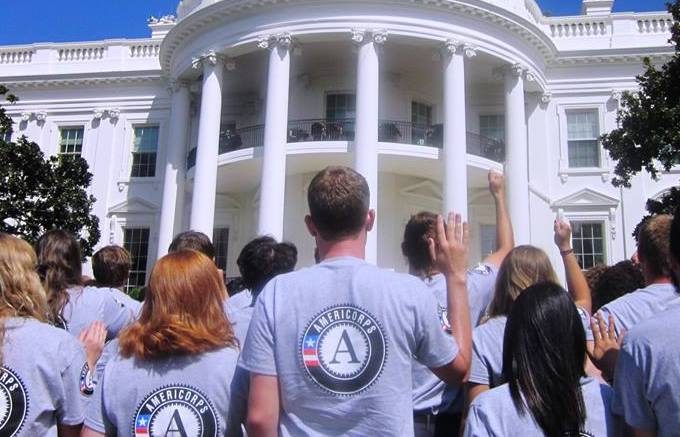 Jason Kelly first learned about Reading Partners Baltimore during a career fair at the University of Maryland Baltimore County (UMBC). He was immediately intrigued by the opportunity to make a difference through a year of service. 
"I wanted to have a fulfilling job after graduating from school," says Jason.
I didn't want to enter the workforce and do something just for the money. Reading Partners seemed like a great chance to do some meaningful work.
Jason applied for an AmeriCorps position with Reading Partners as a site coordinator and began his service year in August. A year later, his AmeriCorps experience has dramatically influenced his perspective on service, deepened his passion for education, and focused his career goals.
"I feel like I've grown quite a bit during my service term," says Jason. "I now have a strong foundation and a better understanding of what I would like to pursue as a career. I also can confidently say I'm beginning to understand what it takes to be a leader and how to translate those skills to a classroom setting and elsewhere."
It wasn't always easy, but Jason says his year of Americorps service had a very positive impact on his life. His role as a site coordinator pushed him to problem solve on his feet while managing different priorities. He learned how to adapt tutoring schedules on the fly, how to work with a wide variety of people, and discovered ways to empower tutors and school staff in support of students. And, he spent lots of time managing the reading center, from organizing student folders to helping coach tutors during tutoring sessions. 
Getting to interact with students and tutors each day was the highlight of his service term, particularly when he was able to witness those "ah-ha" moments with students.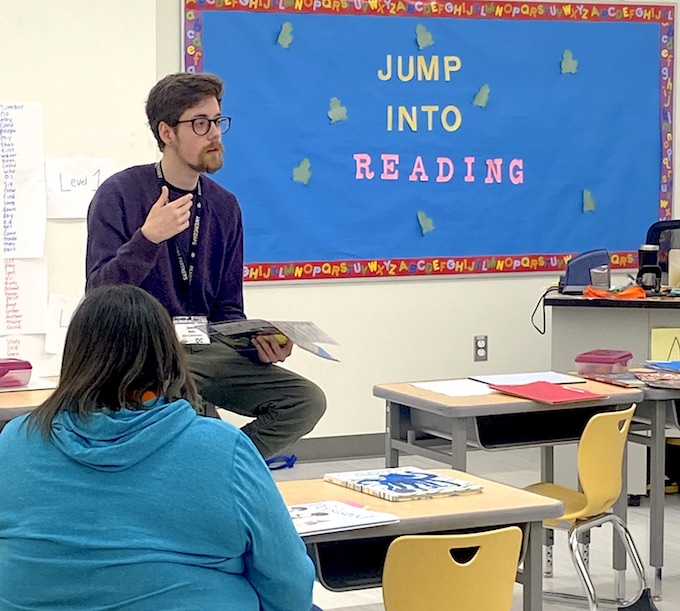 "A favorite memory of mine was watching a first-grade student really connect how to blend letter and word sounds and seeing his progress skyrocket after that," says Jason. "Week-after-week he would get closer and closer, and when it clicked for him one day, I got to see firsthand just why [Reading Partners] is needed and how our program is the additional help that some students need."  
Jason will put his skills and passion to good use this fall as he continues his career in service to students, this time as a Teach for America corps member. 
I've always thought that service means putting others before yourself. After serving with Americorps, I realized that service is more than that; it's everyone putting their individual strengths together to help the greater good.
With Teach for America, Jason commits to teaching for two years in a low-income community, with a unique focus on addressing educational inequity and expanding opportunities for kids. 
His parting advice for incoming AmeriCorps members? "Know that your effort and energy will be directly rewarded. It's a great experience."