January 14, 2014
Early literacy intervention strategies help prevent high school dropout
Campaigning to boost high school graduation rates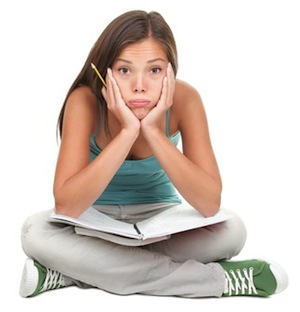 In an effort to boost high school graduation rates, in 2010 President Obama teamed up with U.S. Secretary of Education Arne Duncan, Gen. Colin Powell, and America's Promise Alliance Chair Alma Powell to launch a dropout prevention campaign titled "Grad Nation". With ambitious goals to increase the high school graduation rate to 90 percent of students by 2020, the latest report released by the alliance shows that we are making progress, but not fast enough.
The Alliance's report notes the significant financial pitfall in store for the United States if we're unable to curb the number of students that fail to finish high school—and the costs are mind-boggling. With approximately 1.2 million high school dropouts per year—that is 7,000 for each day of the school year—high school dropouts cost the U.S. over $240 billion in lost earnings, lost tax revenues, and expenses for social services according to "Dropouts in America" by Gary Orfield.
As President Obama notes, high school dropouts are "a problem we cannot afford to accept and we cannot afford to ignore."
Beyond broad economic losses, high school dropouts extend additional concern on a local and personal level. Dropping out increases the risk of poverty, threatens the foundation of communities, and causes strain and concern within families. The lasting local and personal effects, are often so much greater than the national fiscal burdens.
Early literacy
Reading proficiency in the fourth grade is a strong indicator for high school dropout. According to the Annie E. Casey report "Double Jeopardy: How Third-Grade Reading Skills and Poverty Influence High School Graduation," children who are not reading at a proficient level by fourth grade are four times more likely to drop out of high school before graduating. Students growing up in low-income neighborhoods who cannot read with proficiency are six times more likely to leave high school without a degree.
One of the critical action steps included in the Alliance's ambitious plan is to "substantially increase the number of students reading with proficiency by 4th grade," (Building a Grad Nation, 2012). Since 2010, small gains in fourth grade reading achievement scores have been reflected in an overall increase in high school graduation rates. Not surprisingly, students who are confident and successful in their reading proficiency are more likely to succeed in high school and in higher education.
Early intervention strategies
There are many strategies that parents can use to help their children become successful readers during elementary school. Simple tactics such as keeping books in the house, reading aloud, and shared reading create a literacy-rich environment in which students can flourish.
Early literacy intervention programs are key to increasing high school graduation rates and fostering long-term economic growth and prosperity in the United States and on the local level. Programs such as Reading Partners help thousands of elementary school students learn key reading tactics, practice skills, and create a positive association with reading. Utilizing a one-on-one tutoring model, Reading Partners gives students the individualized attention needed to proficiency in reading.
Anyone, age 14 and older, can become a Reading Partner, and help tutor a child in reading. By committing as little as one hour per week, everyone can play a role in reducing high school dropout rates, increasing rates of literacy, and supporting economic prosperity in the United States.
Photo:  casalewebnet2 via Compfight