September 13, 2013
Federal Budget: Putting Students First
Back to Work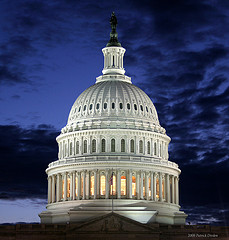 Congress reconvened this month to face not only incredibly intense negotiations to determine the fate of our military presence in the middle east, but they are also facing two acute budget problems…again.
Having failed to pass appropriations bills to fund the government this spring, Congress will need to adopt a Continuing Resolution (CR) to avoid a government shutdown on Oct 1. In order to avoid any hint of federal default, Congress will also need to raise the debt ceiling. As noted in the popular Hill rag Politico, if recent history is any guide, a hyper-partisan fight will lead to a last-minute resolution that skates by these short-term problems but does little or nothing to fix federal government's larger, long-term budget problems.
The nuances of this particular debate are difficult to predict. But what we do know, unfortunately, is that here is virtually no way that these complicated, backdoor political negotiations will end in an agreement that has positive results for kids.
Sequestration…
Adding to the complexity of the looming budget crisis, government spending is still under strict budget caps set by the Sequester–a series of harsh spending cuts enacted last year when Congress was unable to agree on a balanced budget approach. Without intervening action by Congress, the lower discretionary spending limits and sequestration will continue in FY 2014.
Unfortunately, it gets worse. Unlike FY 2013, this year sequestration requires Congress to set funding levels for actual programs rather than the Administration instituting cuts across the board–these cuts, while extremely detrimental, affected all government spending equally.
If Congress passes a short term CR that expires prior to when the President must issue a sequester order, programs could be funded for the time period in the CR at FY 2013 levels. However, sufficient votes in Congress would have to exist to fund a FY 2014 CR at a level that is over the FY 2014 caps. Otherwise, Congress will have to pass 13 individual appropriations bills indicating individual spending levels for all discretionary programs or pass a comprehensive appropriations package known as an Omnibus. Unfortunately, for the last 3 years Congress has been unable to agree to any spending legislation except short-term–"pass-the-buck"– legislation in the form of CRs.
A short-term CR will have little impact on actual spending for education and related programs, as few of those programs make grants or undertake other significant expenditures during the first few months of the fiscal year. However, decisions made on the funding limits under a short-term CR can set the stage for final agreements covering a full fiscal year.
What's next?
This week, House Appropriations Chair Harold Rodgers released a draft FY14 continuing resolution (CR). Leadership is saying this bill will be considered and voted on next week. The House CR extends funding for FY14 for nearly 3 months, through December 15, 2013, at roughly the final 2013 level after the sequester hit. That is approximately $986 billion for the entire federal government. However, the measure is currently being held up by yet another initiative driven by House conservatives to attach policy riders defunding the health care law which the Senate will reject.
We cannot continue to allow lawmakers to play games with the future of our children. We need a comprehensive, balanced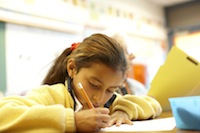 approach to the budget.
As policymakers return to the hill this month and begin debating spending levels for the next year, we need to make sure students are a part of the conversation. It is our job to hold our elected officials accountable for their actions and remind them that they were elected to represent the voices of our community and that we expect them to act responsibly and in the best interest of our students.