July 21, 2017
How parents and communities can influence and engage in education policy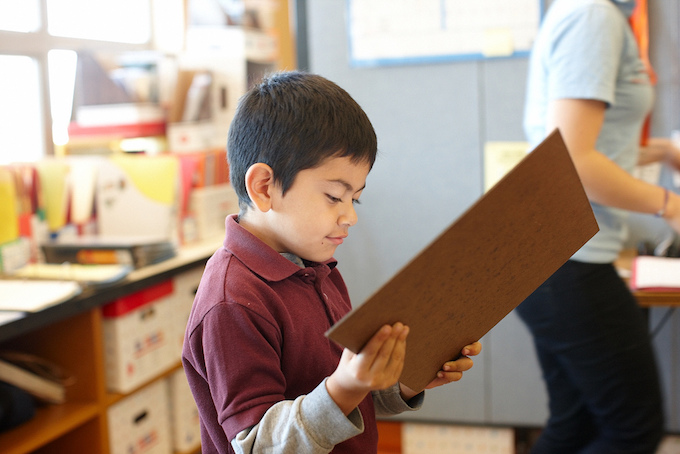 When a community cares about its schools, schools perform better, and community support is a shared characteristic of high-performing schools. Many parents and guardians of K-12 students are already involved in basic activities like attending parent-teacher meetings and school events. A select group even go a step further by volunteering for class or school activities, or otherwise donating time and resources to their child's school—and with good reason. Such involvement is crucial because parent and community involvement correlate to higher academic progress and school improvement.
Nevertheless, according to a U.S. Department of Education publication, most parent involvement "remains at a distance from the heart of the elementary school's mission (. . . )" That is to say, many parent activities tend to support extracurricular school events and foster engagement outside the classroom. Yet, in the midst of continuing education reform, parent advocacy can play a major role in helping schools receive the support they require to impart foundational educational skills.  
Parent advocacy challenges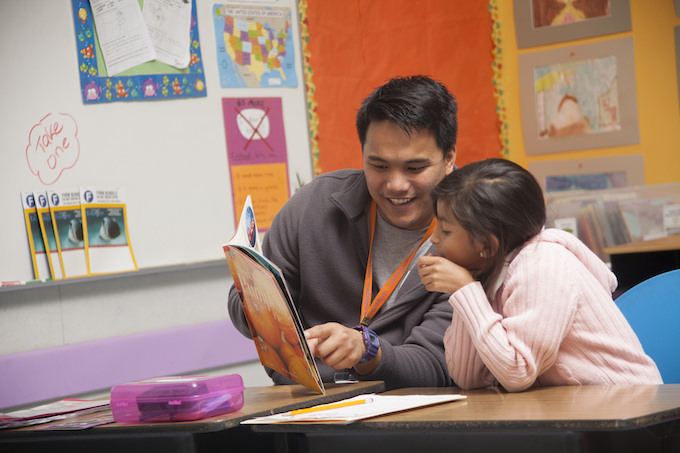 American parents have a history of advocacy in the education sphere. Parents of African-American children, and parents of children with disabilities, for example, have long employed the legal system to gain equal access for their children to schools. The plaintiffs in the landmark Brown v. Board of Education decision were 13 parents organized by the NAACP to file a class action against the Kansas Board of Education.  
The reasons why many parents don't engage engage with policy are varied, yet often straightforward. And they often have nothing to do with disinterest. Many parents find themselves stretched for time,energy, and resources. Moreover, advocacy calls for a specific set of civic skills, including a basic understanding of district and state education systems.
For example, a parent concerned about the underperformance of his child's school must first realize that most policy changes will occur at the district level.  She must learn when and where board meetings will occur, make arrangements to attend, and read and understand the policy matters that will be up for discussion—especially as it relates to her child's school. If voting, she must learn when and where board elections will occur, as well as how, when, and where to register to vote.
Some solutions seem readily apparent. Making childcare available at a school board meeting, for example, might allow caregivers of young children to attend.
But how might a working parent arrange to attend a hearing that takes place during work hours?
Some educators are finding that parents and community members can benefit from advocacy training. The Prichard Committee for Academic Excellence is an advocacy organization which began as a citizens group. Recognizing the role of training in parent leadership, it formed an affiliate group—The Commonwealth Institute for Parent Leadership—to train and support parents and community leaders interested in taking active roles in local public education. Through these trainings, parents learn about the state of the public education system, how to read and understand test data, and how to partner with school administrators and other parents.
Why parent advocacy matters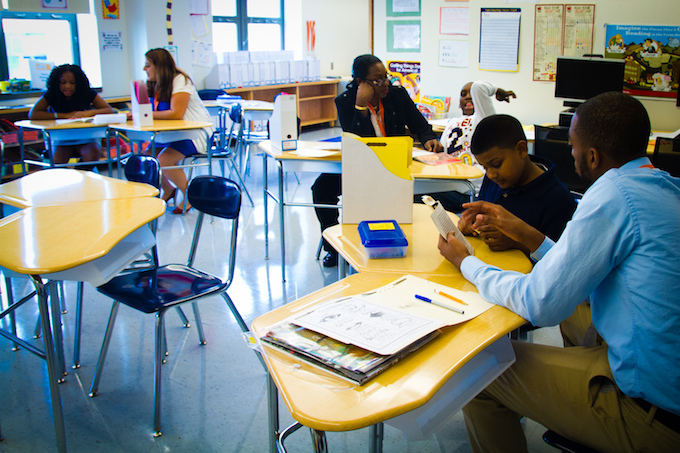 In the pamphlet Engaging Stakeholders: Including Parents and the Community to Sustain Improved Reading Outcomes, a stakeholder is defined as "an individual or group with an interest in the success of an organization in fulfilling its mission." A school's stakeholders are its students, parents, educators, and interested community members.
Stakeholder engagement is necessary for sustainability—and sustainability is necessary for growth. Similar to the dreaded summer slide, progress can be lost when momentum is not continued.  But when parents and community members advocate for changes likely to sustain improved outcomes, schools and districts are more likely to continue to focus on these changes, and in turn sustain improvements.
The Every Students Succeed Act (ESSA), which replaced the No Child Left Behind Act (NCLB) in 2015, emphasizes the importance of stakeholder engagement by mandating community input. States must solicit and evaluate input from school stakeholders when developing strategic plans for schools.
In 2010, California empowered parental voice in a different way, by becoming the first state to pass a parent trigger law. These laws empower parents to "trigger" intervention if their child's public school is underperforming.
How parents and community members have influenced education policy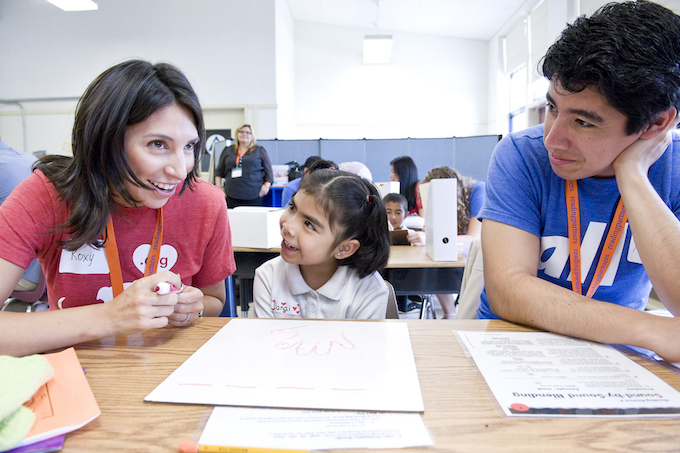 Organizations that advocate for education at the grassroots level are growing in number. And they are working to organize parents, offering increased opportunities for parents to engage in education policy issues.
And parental advocacy has weight. Education Reform from the Grassroots: How and When Parents Can Shape Policy, concluded that ". . . parent organizing can help drive policy change when combined with elite-level tactics such as campaign donations to preferred candidates, direct lobbying, and mass media campaigns (. . . ). In local school politics, parent organizing can be used to identify and support new candidates who will run against unsympathetic incumbents, often in low-turnout primary elections."
Another form of advocacy—volunteering in your community—can be a powerful way to support education causes. Volunteer reading partners come from all walks of life, many of them parents and some even parents of students enrolled in the program. Such volunteers find themselves involved in education reform on the ground, providing mentorship and literacy intervention to students who need it most, changing the educational landscape in their communities.
The benefits of parent and community participation in education policy reform are communal. Engaging Stakeholders observes that: "The community itself is at its best when its stakeholders know how the schools are performing, and when they advocate for and collaboratively support improved outcomes."
Resources for parents
If you're interested in learning more about how you can get involved in education policy, search online for advocacy organizations in your area. Harvard University online learning offers a few free and paid online courses about education. Check out the free courses Introduction to Family Engagement in Education and their series of mini-courses called Saving Schools: History, Politics, and Policy in U.S. Education. To learn more about the purpose and history of school boards, visit the National School Boards Association. To attend a school board meeting, search the name of your school district and the key word "board meetings."