January 8, 2016
From Plato to MLK: What modern day mentorship means to our youth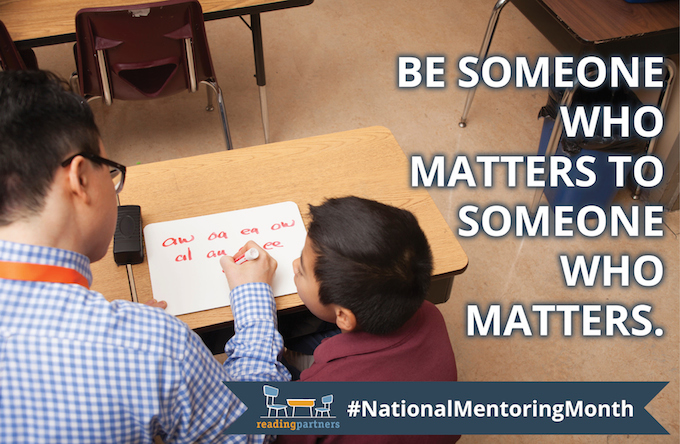 In a Nation of limitless possibility, every child deserves the chance to unlock his or her potential … Every day, mentors play a vital role in this national mission by helping to broaden the horizons for our daughters and sons.
                – Barack Obama, Presidential proclamation 2015
Mentoring is one of the oldest and most enduring forms of passing down knowledge and wisdom. Like Socrates for Plato and Martin Luther King Jr. for Jesse Jackson, virtually anyone can benefit from having a mentor. Today, mentorship continues to be a critical component in young people's lives. Having a positive mentor relationship can ultimately lead to improved opportunities.
The report titled, "The Mentoring Effect: Young People's Perspectives on the Outcomes and Availability of Mentoring," supports the notion that young people with mentors are more likely to pursue higher education. The study shows that "45 percent of all at-risk youth with a mentor are enrolled in some type of postsecondary education as opposed to 29 percent of at-risk youth who are enrolled but never had a mentor."
During National Mentoring Month, January 2016, Reading Partners encourages everyone to make a tangible difference by becoming a mentor. If you've never mentored before, now is your time! With no experience necessary, here are some ways to become a mentor with Reading Partners.
Become a weekly reading partner.


Be paired to

work one-on-one with a student

, helping them gain valuable reading skills and confidence in learning. You'll become so much more than a reading tutor; you'll be a friend and ally in learning. Choose a school site and tutoring schedule that works best for you. Hours are flexible, Monday – Thursday.





Time commitment: 1 hour per week

Become a substitute tutor.


If you aren't able to commit one hour per week, then

join our mailing list

 to receive more information about upcoming tutoring events and substitute sessions.





Time commitment: Flexible – as little as 1 hour

Become a mentorship advocate.


You can become a

mentorship advocate

 by spreading the word about volunteering with Reading Partners. You can do this by referring a friend or family member directly to Reading Partners, spreading the word to your networks, and sharing on social media. Follow Reading Partners on

Facebook

 and

Twitter

.





Time commitment: 5 minutes
---
Already a reading partner? Share your favorite mentorship story.