April 23, 2018
Why a gap year? Why with AmeriCorps?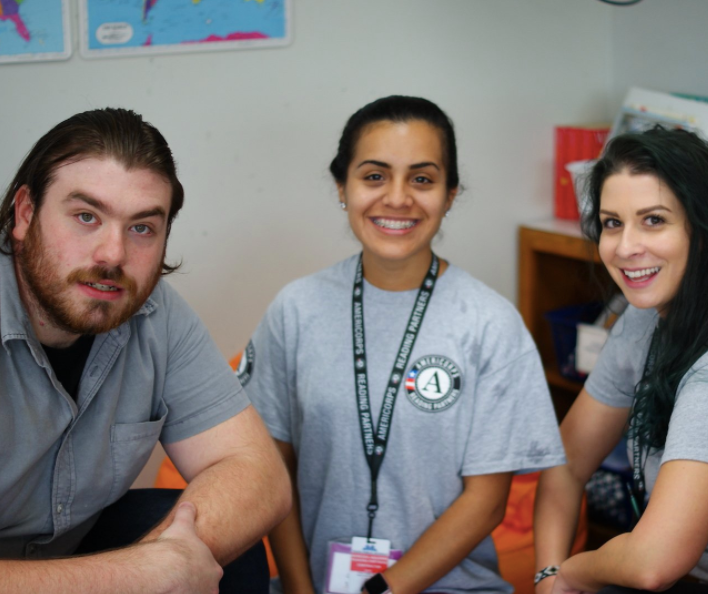 Anne Hildebrand served as a site coordinator for Reading Partners in Oakland during the 2010-11 school year. Since then, she has worked in education in three countries, walked 10,000 miles in the backcountry and returned home to the Bay Area to continue work in the nonprofit sector.

You have certainly heard of the concept of "serving"—serving your community, serving in the army—it's a heroic gesture familiar to all of us. You may also be aware of "AmeriCorps service" and its members who commit a year to supporting local nonprofits and community organizations. But if you're an American, you might be less familiar with the idea of a "gap year."
"Gap years" are not as popular in America as they are in other countries across the globe, like New Zealand, Australia, and Israel, but the trend is on the rise. Even Malia Obama has joined the gap year trend, deferring her college enrollment to Harvard University to take a year for personal growth and enrichment.  
So, what is a "gap year"?
As you may have guessed, it's a year taken for personal growth, usually between a transition from one level of schooling to the next or between graduating and beginning a fixed career. The goal of a gap year is for a person, usually a young person but really any person wanting to expand their experience and awareness, to go out into the world and absorb the lessons it has to offer. These lessons will inevitably inform who that person becomes in the future.  
I did not take a gap year between high school and college. When I went to college, I studied by default what everyone told me I excelled in: English and French Literature. Don't get me wrong, I DO love literature, but it was not a choice I made mindfully. It was merely by many strokes of luck and five years of trial and error following college that I was able to maturely look at myself, in the context of the world, and understand what I desired as my place within it. With that knowledge and direction, I had some action items with which to intentionally guide the course of my career and life in general.
Why I opted for a gap year of service
While I did not take a gap year at the age of 18, I did begin a year of service at the age of 22, upon graduating from college. My AmeriCorps year of service was spent with Reading Partners as a site coordinator at two Oakland elementary schools. This year changed the course of my life.
On a professional level, it gave me technical skills which I still use today (Salesforce, anyone?). More deeply (but still professionally), it gave me more responsibility than most non-service positions would have.
When we serve, we dedicate ourselves to a cause. When you show that level of dedication, responsibility will come along with it. And with that responsibility will come a lot of experiential growth— work, professional, managerial, etc..
On a personal level, my year of service with Reading Partners gave me a clear vision of what I wanted to do next.
Finding my path forward
My vision for the future began to form when I noticed that many of the students referred to the Reading Partners program for literacy intervention were having difficulty reading because they were English Language Learners. In order to adequately meet the needs of my students, I had to learn Spanish. The French came in handy here (luckily for me).
After my year of service, I began working as a teacher in Buenos Aires, Argentina, which in turn paved the way for a trajectory of exploration. It was a trajectory that led me to find happiness and satisfaction in my personal and professional aspirations.
I am now back in Oakland, working and participating in a context that empowers me to enact positive change and also (surprise!) requires that I am bilingual in English and Spanish.
During my years of career exploration, I was nervous at times. In our culture, taking a gap year or a year of service can feel like you are losing out. But I can't even count the number of times I was told by people older and wiser than me that: "You're doing it right." Taking a year to serve others, to connect with your community and to be entrusted with responsibility that you earn through your dedication is an invaluable investment in yourself and your future.  I had no idea that taking a gap year would lead me to where I am. That's why it's called "exploration."