October 8, 2014
"The Giving Tree"...What does it all mean?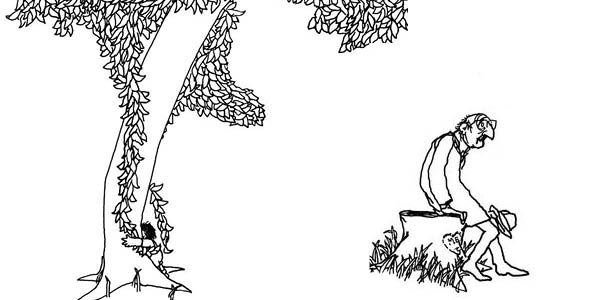 The Giving Tree is a mystifying story of a boy who asks a loving tree to give him everything, still has academics, religious scholars, parents, and activists scratching their heads.
If you are looking for a story with a clear and simple resolution, then The Giving Tree probably isn't the book for you. In fact, fifty years later, Shel Silverstein's story is still prompting lively debates over its meaning.
A recent New York Times Article titled, "'The Giving Tree': Tender Story of Unconditional Love or Disturbing Tale of Selfishness?," positions two authors in opposition debating "whether the book is a tender story of unconditional love, or a disturbing tale of monstrous selfishness."
Maybe it's the complexity that keeps us drawn to the story. The book appeals to feelings of melancholy, selflessness, and resolve. Longtime book seller and blogger Tanya Turek describes her quest for resolve in formulating an opinion on the book in her 2011 blog post, "A Discussion of Shel Silverstein's THE GIVING TREE." In her story, Turek gathers impressions from each of her three children, customers of her book store, and more, in attempts figure out what she really thinks about the story. The impressions she gathers range from nonchalant to deeply profound.
Whether you love it or hate it, one thing is certain, The Giving Tree will continue to dazzle and confound. Now, fifty years after it was released in 1964, the book seems to have become entrenched in our society and continues to be a household staple.
As Tanya Turek put it, "Whatever you take away from the book, however you feel about it, clearly Silverstein wrote a timeless, powerful book that sticks in our memory, however we remember it."
Learn more about Reading Partners at readingpartners.org.
Sign up to volunteer or donate to our cause.