November 19, 2014
What Does #GivingTuesday Mean to Students Struggling with Reading?

We have a day for giving thanks; we have two for getting deals; and now, on December 2, we have a day dedicated to giving back! #GivingTuesday comes after the post Thanksgiving weekend shopping frenzy, which includes two of the largest shopping days of the year, "Black Friday" and "Cyber Monday." Last year, sources reported that consumer spending reached an all time high, with a whopping $5.3 billion dollars in retail spending in the span of just four days.
After days of mass consumer spending, #GivingTuesday presents an opportunity for people around the globe to come together for one common purpose: to celebrate generosity and to give.
What Does "Giving" Mean to our Students?
At Reading Partners we pay special attention to words that we call "forever words." Words like "Give" and "Lucky" seem like simple words, but for many of our students, even the most common words can be foreign.
In 2014, 4 out of 5 fourth graders from low-income families nationwide were not proficient in reading. To address this issue, Reading Partners harnesses the power of community volunteers to provide one-on-one literacy tutoring to students reading behind grade-level.
Giving the Gift of Reading
Reading Partners student, Catalina, knows first hand how lucky she is to have a reading partner to help her learn "forever words" and learn to read. She was in first grade when she came to Reading Partners, and when she first started in the program she used to look at a word and guess what it was based on the first letter. Over time, Catalina made tremendous gains and became much more confident in her reading.
One day, she learned to read the word "lucky" with her reading partner Meredith. Catalina was so excited to show Meredith that she knew the meaning of the word "lucky" that during their next lesson she brought in a book report where she properly used the word in a sentence. Catalina gave Meredith her report with a message that read, "I am so lucky to have you."
"Unless someone like you cares a whole awful lot, nothing is going to get better. It's not." — Dr. Seuss
As Catalina and Meredith know, the Reading Partners program works. Last year, on average our students doubled their rate of learning literacy skills while enrolled in our program.
This #GivingTuesday, join us in helping more children in the United States learn to read.
A contribution of any amount will go towards providing students like Catalina with the tools and books they need to succeed in reading, and will help us reach even more students across the country in the coming year.
We hope you will think of us on #GivingTuesday and take part in this tradition of generosity.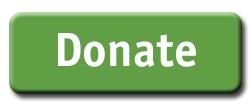 And remember to spread the word!
Tell your friends and family about how you are giving and share on social media.
#GivetheGiftofReading #GivingTuesday