March 22, 2017
Journey through service: How a year of service with City Year led to Reading Partners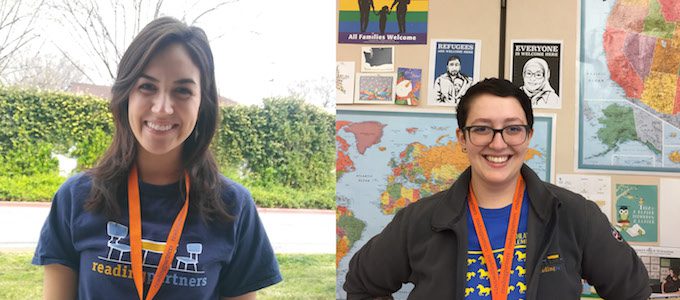 Lynette Kehoe and Jessica Montes are Reading Partners AmeriCorps members serving in Seattle and Silicon Valley, respectively. But before joining Reading Partners, they each completed an AmeriCorps term with City Year, "an organization working to bridge the gap in high-poverty communities between the support that students actually need, and what their schools are designed and resourced to provide."
Both Lynette and Jessica became interested in City Year because the program offered the opportunity to work with students firsthand in a classroom setting, which ultimately solidified their passion to continue similar work.
"I found City Year right after I moved to Seattle, through a friend who was going to be serving a year," says Lynette. " I hadn't figured out what I wanted to do with my life yet, so I thought City Year would be a great way to fill a gap year while I explored my options. I never realized how much it would change my life! I truly fell in love with being in the classroom each day."
Jessica says the classroom setting gave her a "hands-on experience," and she felt a personal connection while serving with City Year because she "grew up in a similar disenfranchised setting, and it became easy to understand and relate to my students, which led to the very strong bonds we shared."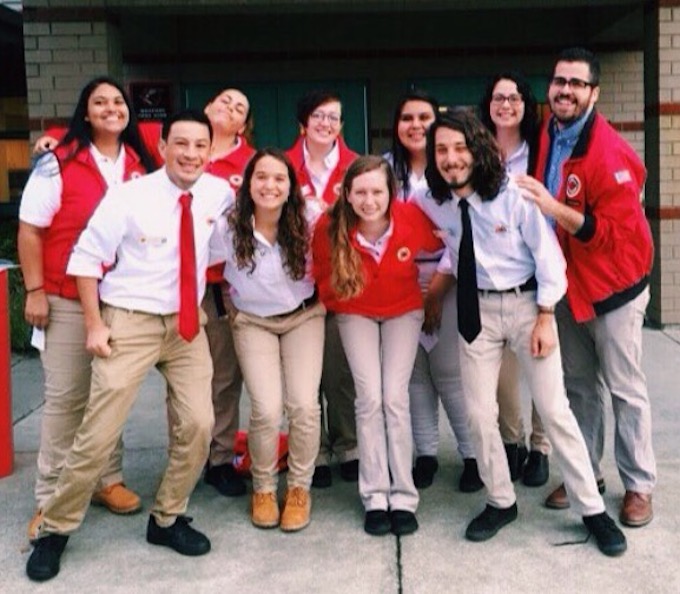 Jessica and Lynette decided to return to AmeriCorps for a second year of service, this time with Reading Partners.
For Lynette, a second year of service meant a second year serving at the school where she was a City Year volunteer. She enjoys working in the school's close-knit community because it allows her to develop her skills while continuing to serve the students who need it most. The Reading Partners AmeriCorps program interested Jessica because of the model—rather than placing multiple corps members in a school, she is the singular face of Reading Partners at her school site. The emphasis on coordinating and managing a site, as opposed to only working with students, according to Jessica, "sharpened [her] leadership skills in different ways from City Year, and [she's] now the representative at a school."
While both of their journeys through service with City Year and Reading Partners differ, both members agree that their year of service with City Year helped prepare them for their path to the Reading Partners AmeriCorps program. They value the impact of their service within communities, and their relationships with the students they work with on a daily basis.  They have decided to continue the fight to support underprivileged youth while developing their own professional goals.
Jessica says, "the skills I learned to refine in City Year have enabled me to enjoy and effectively manage the balance between the representative and academic duties as an AmeriCorps site coordinator at Reading Partners."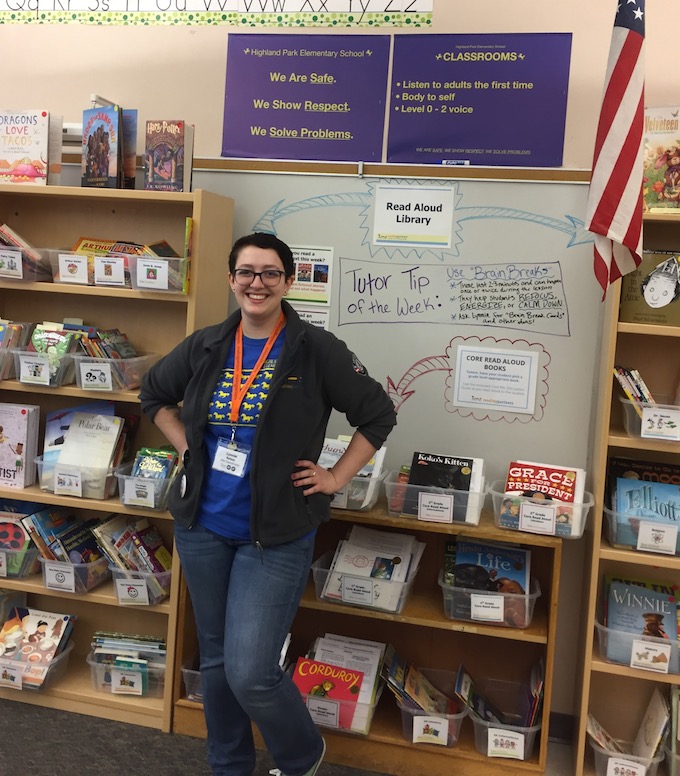 Although they are still several months away from the end of their service terms, Lynette and Jessica have begun to think about next step, as well as life after Reading Partner AmeriCorps.  
Lynette has plans to attend graduate school for a master's degree in teaching. She looks back on her years of service and says they "helped me discover my passion [to] choose this career path.  Not only [has service] strengthened my grad school applications, but AmeriCorps has provided [me with the] skills and experience I will carry with me as a future educator."   
Jessica plans to attend graduate school to "focus [on] public policy, or law school. My intent is to ultimately apply my education and experience to help shape policy in under-resourced communities."  For now, she is committed to return to Reading Partners for her third AmeriCorps term of service in August 2017.
Visit Voices for National Service to learn more about the economic value of national service.