January 29, 2020
MLK Day unites Americans in service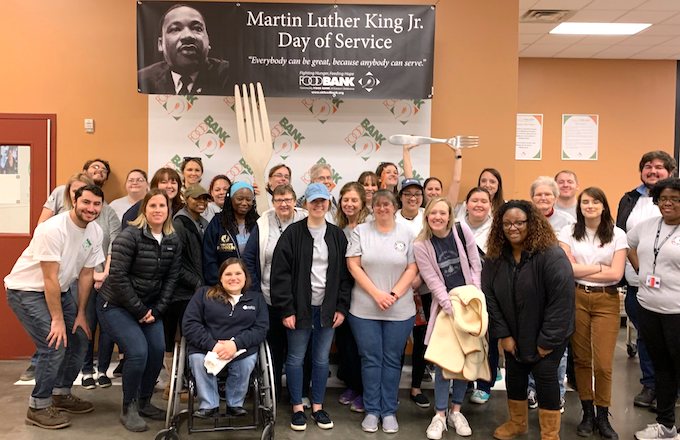 Life's most persistent and urgent question is, 'What are you doing for others?
January 20, 2020 marked the 25th anniversary of Martin Luther King Jr. Day of Service, a holiday that honors the civil rights leader's life and legacy. 
MLK Day is the only federal holiday designated as a national day of service to encourage all Americans to spend a day volunteering to improve their communities. Fueled by the powerful tradition of service, Reading Partners AmeriCorps members serving in different locations across the country joined local service projects to support their communities in many different ways.
Hundreds of AmeriCorps members turned out to make a difference. Whether volunteering at food banks or cleaning up beaches and parks, participants dedicated the day to honoring the legacy of Martin Luther King Jr. every step of the way. 
Here are just some of the service projects our members participated in: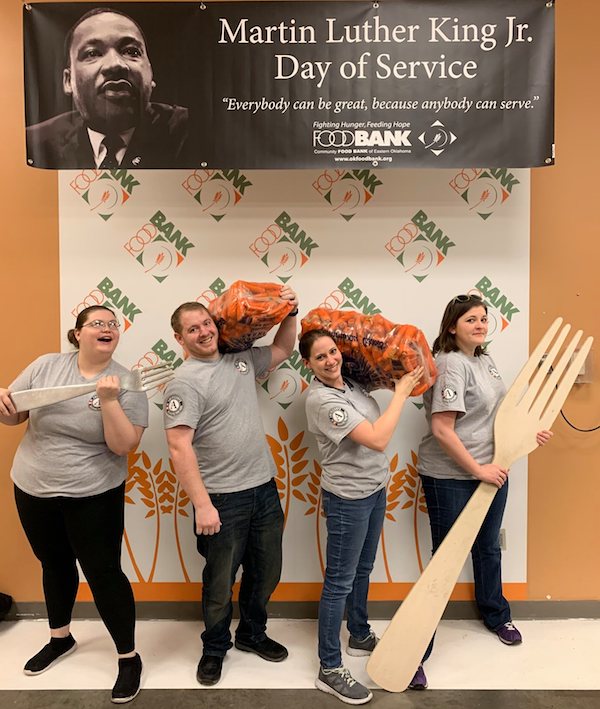 Sorting, packing, and weighing produce at the Community Food Bank of Eastern Oklahoma
In Tulsa, Oklahoma, members volunteered at the Community Food Bank, organizing produce to be donated to food-insecure individuals.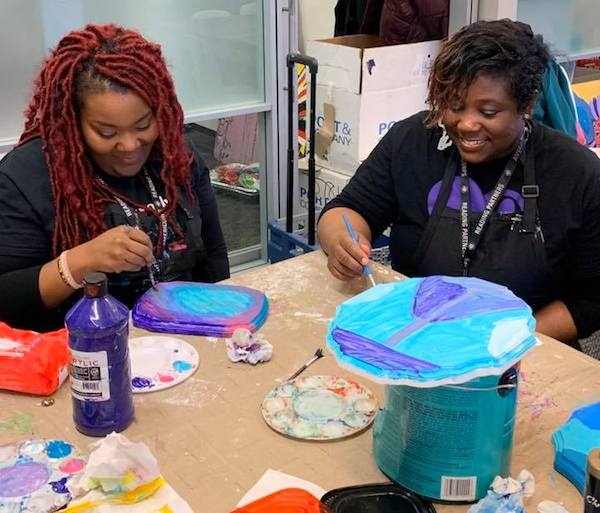 AmeriCorps members in Baltimore gave back through visual art at Art With a Heart 
Baltimore members let their creativity flow while creating fun materials for local students.
In the Bay Area, members joined forces to clean the Martin Luther King Jr. Shoreline Park 
The cold weather didn't stop folks from spending the day outside cleaning marine debris.
Continuing service beyond MLK Day
AmeriCorps members' commitment to service doesn't end on MLK Day. These individuals make our work possible every day by showing up at our reading centers to support students' on their learning journeys. They are following MLK's footsteps every time they put books in students' hands so they can start a new chapter in school and beyond.
Martin Luther King Jr. believed in the power of young people to change the future. He inspired millions of people to become advocates for youth and education, transforming communities and paving the way for a more equitable future.
But you don't have to be an AmeriCorps member to support your community. Anyone who feels inspired to serve can choose a local initiative and get involved.
Here are some ways to get involved in our program
Sign up to volunteer and become a reading partner to a student. Just one hour a week can empower a student in their learning process.
Spread the word and refer a friend! We're always looking for more amazing volunteers.