October 14, 2020
Omar shines a light on inclusivity during LatinX Heritage Month and beyond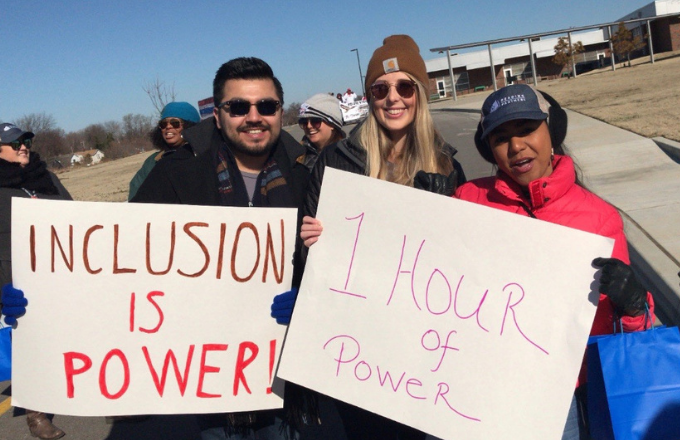 LatinX Heritage Month (also known as Hispanic Heritage Month) technically ends on October 15, but we always want to introduce you to resources, books, authors, and AmeriCorps members who celebrate and reflect diverse communities all year-round.
Enter Omar. Omar Sanchez is a second-year AmeriCorps member who served a year as a site coordinator at Kerr Elementary and is this year's literacy lead at the same reading center.
Omar was born and raised in Los Angeles in a Mexican-American household where he attended a bilingual elementary school.
I grew up in a first generation Mexican-American household, which put a lot of strife on me. So, I started learning English by watching TV before school and through my school's bilingual environment where I learned both Spanish and English.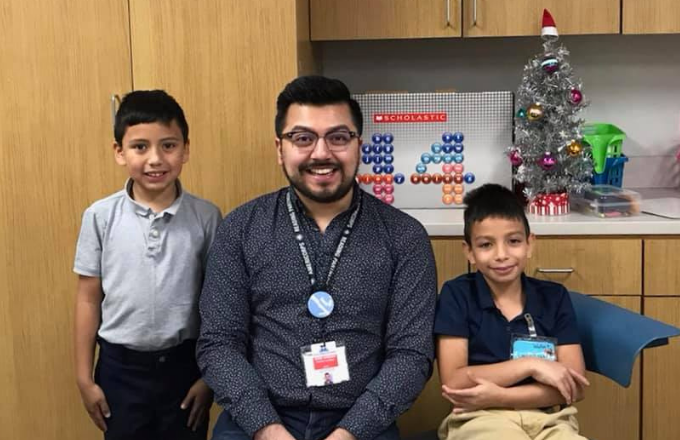 When he was 11 years old, Omar's family made the decision to move to Oklahoma and join extended family who had been here for over a decade. Pairing the strong connection to this extended family with the fact that his dad was unable to find a good job, his family settled in the Broken Arrow community in order to pursue what other opportunities could be afforded to them. 
Upon relocating to Oklahoma, Omar was thrown into an English-speaking school. While it had more resources than what he was used to in LA, it didn't have much-needed Hispanic representation during his formative years, and he struggled to find inspiration. Despite these challenges, his English skills developed and he graduated from Union High School. 
Unsure of what to do next, but knowing that he wanted to make a difference in the lives of students who shared a similar background to his, Omar applied for and accepted a position to serve a year with AmeriCorps through Reading Partners in July 2019.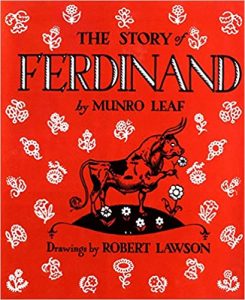 As a site coordinator, Omar created an engaging learning environment and shared his own favorite #kidlit stories, like The Story of Ferdinand, with his students.
When he noticed that his reading center was missing a copy from the Tutor Read Aloud Library, Omar decided to bring his personal copy from home and kept it for the whole year to share with his students.
Ferdinand has been one of my favorites since I was a kid. It's a children's book about a bull in Spain who didn't make the cut for the bullfight because he is different. I can basically pull out Ferdinand and put myself in his place. Ferdinand is my reflection!
This year, in addition to his role as a literacy lead, Omar is taking on new duties to promote inclusion by supporting our on-the-ground work with English-to-Spanish translations. When he noticed that some of our documents were outdated, he stepped up to offer his skills and expertise to update forms like parent permission slips so that Spanish-speaking families could have the same access to information about our program.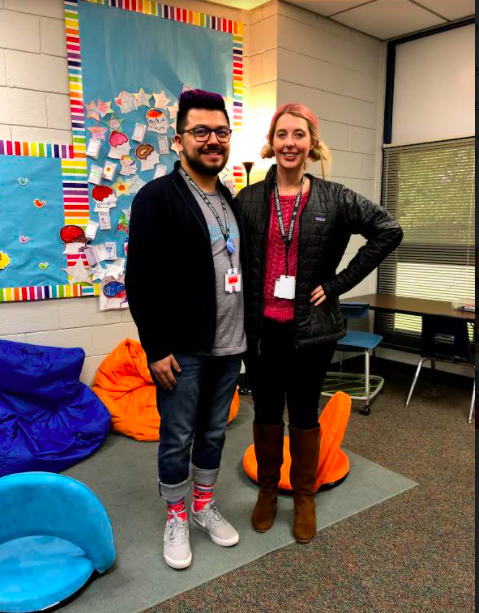 We know that representation matters, and we are grateful to have Omar on board once again this year. As he points out, the term Hispanic Heritage Month does not include the LGBTQ+ community, with which he identifies, and it is important to shine a light on the fact that the term Latinx Heritage Month does. 
My hope for this year is to be more inclusive than we already are, especially for the Latinx and LGBTQ+ community because those are my communities. We have our Core Values and our Culture Commitments, but I want to continue to build upon them and take pride in putting these principles into action and show that off to our audiences.