February 15, 2016
Presidents' Day legacy challenge to our 2016 candidates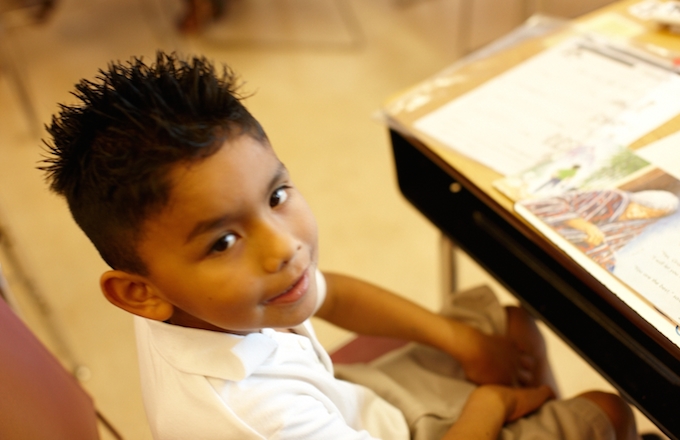 This article was originally published by Huffington Post.
I love being a parent on Presidents' Day. Seeing how my kids think about the White House restores a sort of hope and faith that is sadly lacking in the politics of our time. Where I see all the constraints and challenges of the modern Presidency, my kids see a sort of patriotic superhero–someone who can do anything!
The problems that we ask our Presidents to solve are increasingly complex and they rarely have obvious or agreed-upon answers. While my outlook is less gloomy than many of the current Presidential candidates, there's no question that our country is grappling with difficult questions about how it can and must restore the promise of opportunity to all Americans.
But before we allow ourselves to become depressed and bewildered by the myriad issues that roll up into the idea of social equity, it's important to remember that there is at least one challenge that is actually quite straightforward, that is non-controversial, and that has well-understood solutions that are broadly accepted–and that are not even all that expensive.
I'm talking, of course, about early reading. The challenge is vast and urgent, a problem of a Presidential proportions. Nearly 12 million elementary school children struggle with reading, three-quarters of them children growing up in poverty. Nearly Two out of three fourth graders don't read at their grade level, a proportion that has scarcely changed in the past twenty years.
This is all despite a host of research that has proven out a variety of strategies that can get kids back on track. There are areas of broad consensus among researchers, educators, and policymakers about strategies and programs that really work for kids. Most of them are simple concepts with relatively modest price tags, such as tutoring, summer school, and teacher training.
One of the undisputed remaining superpowers of the US President is the ability to focus our nation's attention on a critical challenge. Think of JFK and the Apollo missions. Unlike sending a person to the moon and returning them safely to Earth, we actually have almost all of the science and systems necessary to achieve a fully literate America. If we invested just a fraction of what we put into the Apollo program in today's dollars, we could make a permanent change in the lifetime opportunities afforded America's children.
So far, K-12 education has barely been discussed by any of our Presidential candidates — and early reading not at all. Which candidate is ready to step up and connect his or her legacy to the historic challenge and opportunity of focusing the country on the importance of early reading skills for all of our nation's kids?