January 22, 2014
Reading Partners' Staff and AmeriCorps Members Represent the True Spirit of Service on MLK Day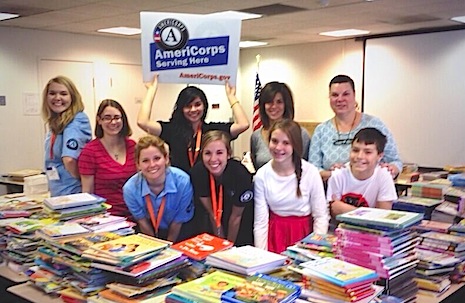 Martin Luther King Jr. Day is a noteworthy event each year. It is a day to remember our past, reflect upon our progress, and to consider the state of our future. Most of all, it is a day to commemorate a great and brave human being whose image and legacy calls for civil rights, humanity, peace, and justice in america.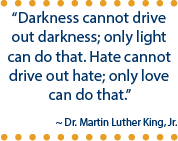 Perched upon these service minded values, the Corporation for National and Community Service issues a challenge each year: To spend the national holiday as a "day ON" serving your community.
On January 20, 2013, Reading Partners' AmeriCorps and AmeriCorps*VISTA Members spent MLK day participating in service projects across the country. Reading Partners' teams volunteered for projects ranging from book drives, to environmental restoration, to painting murals and more.
Reading Partners hosts over 170 AmeriCorps and AmeriCorps*VISTA members. AmeriCorps and AmeriCorps*VISTA members serve full time, for 11 and 12 months respectively with elementary schools and also supporting the capacity of Reading Partners operations, fundraising, and communications, in exchange for a living stipend.
In the true spirit of service, our exceptional AmeriCorps members serve additional volunteer hours in the community during National Days of Service throughout the year–enabling Reading Partners and other nonprofit organizations to set a precedence for service throughout the organization.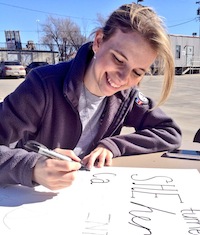 Here are some of the many projects that our AmeriCorps and AmeriCorps*VISTA members participated in, or hosted, during MLK Day 2014:
To learn more about our AmeriCorps, AmeriCorps*VISTA, or other volunteer opportunities, please visit readingpartners.org