March 16, 2020
Rallying around students and safety during COVID-19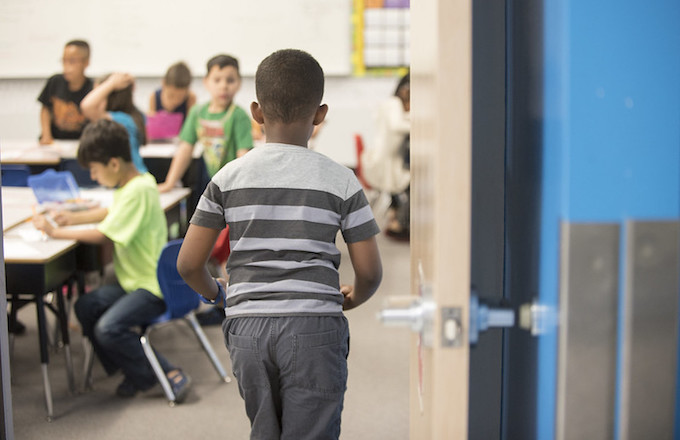 When students miss a day of school (let alone a week or two), their academic growth can suffer. For students who are behind grade level in reading the consequences of gaps in school attendance are disproportionately severe. 
At Reading Partners, we know that the work we do with your generous support is absolutely critical to the educational and post-educational opportunities our students will have in life. Becoming a skilled, confident reader by fourth grade is highly correlated to school and career success, and we want all of our students to experience success regularly. 
In full recognition that the COVID-19 (coronavirus) public health pandemic is shaking up everything from conferences to universities to sports leagues to travel and entire economies, we are aware that our literacy program and those we serve (and serve with) will continue to be impacted for the foreseeable future. 
So in the face of this imposing global challenge, Reading Partners is focusing on what is most important to us: our students and the safety of our communities.
Students
We are doing our best to support students and communities during this unprecedented time. As of March 16, 2020, all of our school sites are closed for tutoring until further notice to ensure the health and safety of our communities. Despite these current closures we intend to provide any and all services to our students whenever possible to the extent that it is safe to do so for the remainder of the year.
Additionally, we are pursuing innovative ways to support our students in cases where we remain unable to support them through our traditional tutoring model. A couple of the innovations that we are immediately offering to all students (not just Reading Partners students) include:
An online repository of expertly crafted literacy tips for families to use in the safety of their own homes.
An opt-in texting service called Bright by Text offering 75 content-rich text messages aimed at parents to support literacy development at home (the platform is free — texting and data rates may apply).
Live virtual storytime read alouds offer a chance to engage in critical thinking and literacy skill building.
In the meantime, our blog remains a valuable resource and we have many relevant and timely topics planned for the coming months.
Safety of our communities
Regarding safety, Reading Partners is operating out of an abundance of caution to keep our students, schools, volunteers, AmeriCorps members, and staff safe. We are continually monitoring the Centers for Disease Control (CDC) and will respond to any changes in current status and any suggested modifications to behaviors or our operations during this time. Our regional teams are following all state and local government suggested actions, and they are communicating regularly with our partner schools and school districts to stay apprised of any school closure decisions or local health concerns.
Our local teams will continue to communicate safety procedures and updates to all volunteers, staff, and AmeriCorps members, including advising anyone to stay home if they are concerned about their health or feel they have an illness of any kind. 
While the road ahead is filled with many unknowns, I am encouraged by what I do know— that the Reading Partners community cares deeply about educational equity and does not shy away from a challenge. We'll get through this, and we'll help as many students as much as humanly possible along the way. Thank you for your patience as we navigate uncharted waters and for the opportunities you create for our students simply by believing in their boundless potential.