March 31, 2022
What's in a word? A year of AmeriCorps service!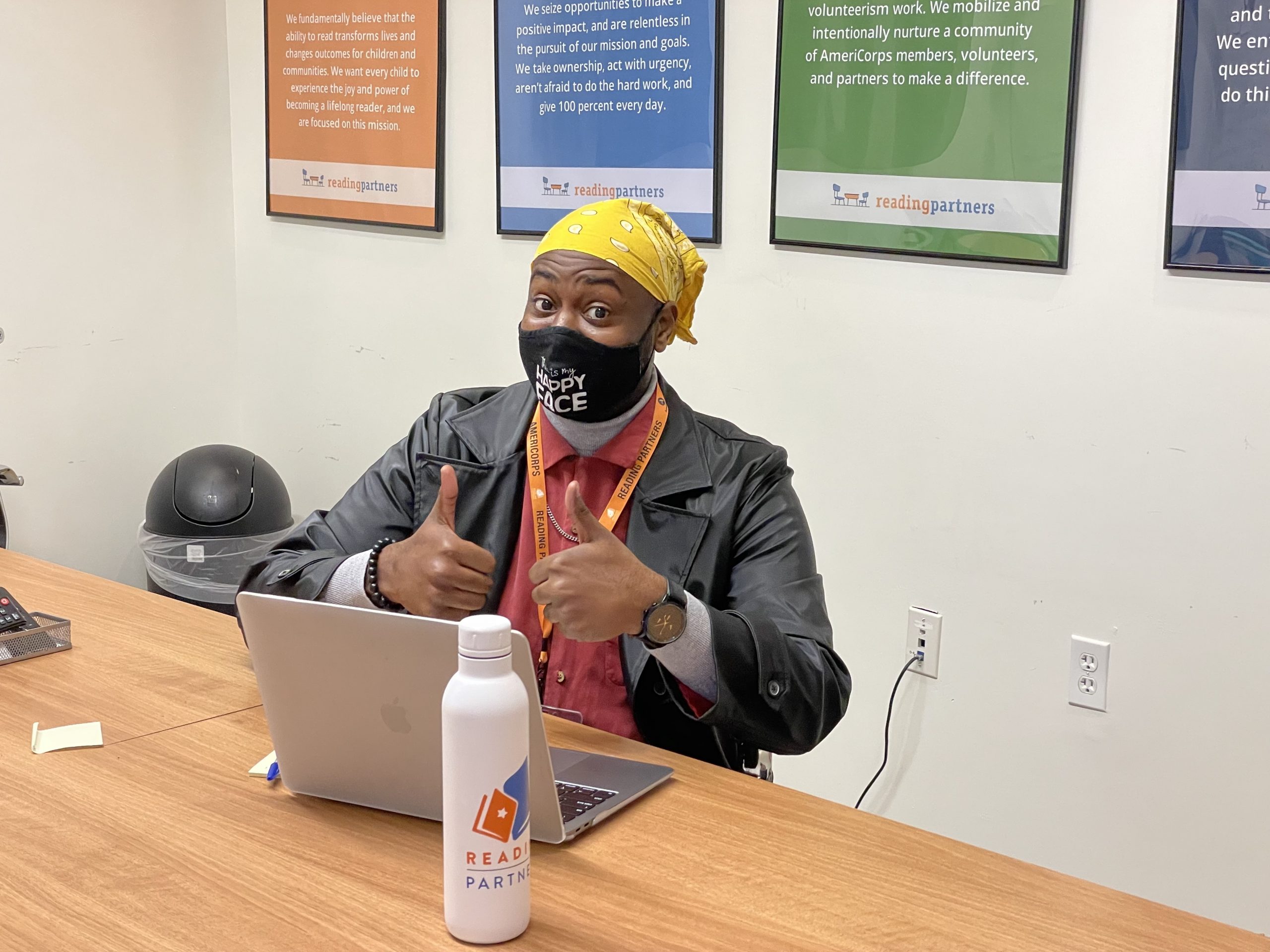 Each year, AmeriCorps engages 250,000 Americans in sustained, results-driven service through its AmeriCorps programs. Since the start of the pandemic, these dedicated AmeriCorps members have served more than 12.3 million people, supporting communities throughout COVID-19 recovery, ensuring students stay on track to graduate, combatting unfinished learning, and much more. 
At Reading Partners, AmeriCorps members work alongside communities to connect volunteers, inspire and coach tutors, support families, and serve students as they progress on their path to reading on grade level. Each AmeriCorps member makes a commitment to themselves, students, and communities when they begin their term of service, a truly unique experience that will stay with them long beyond their time with Reading Partners.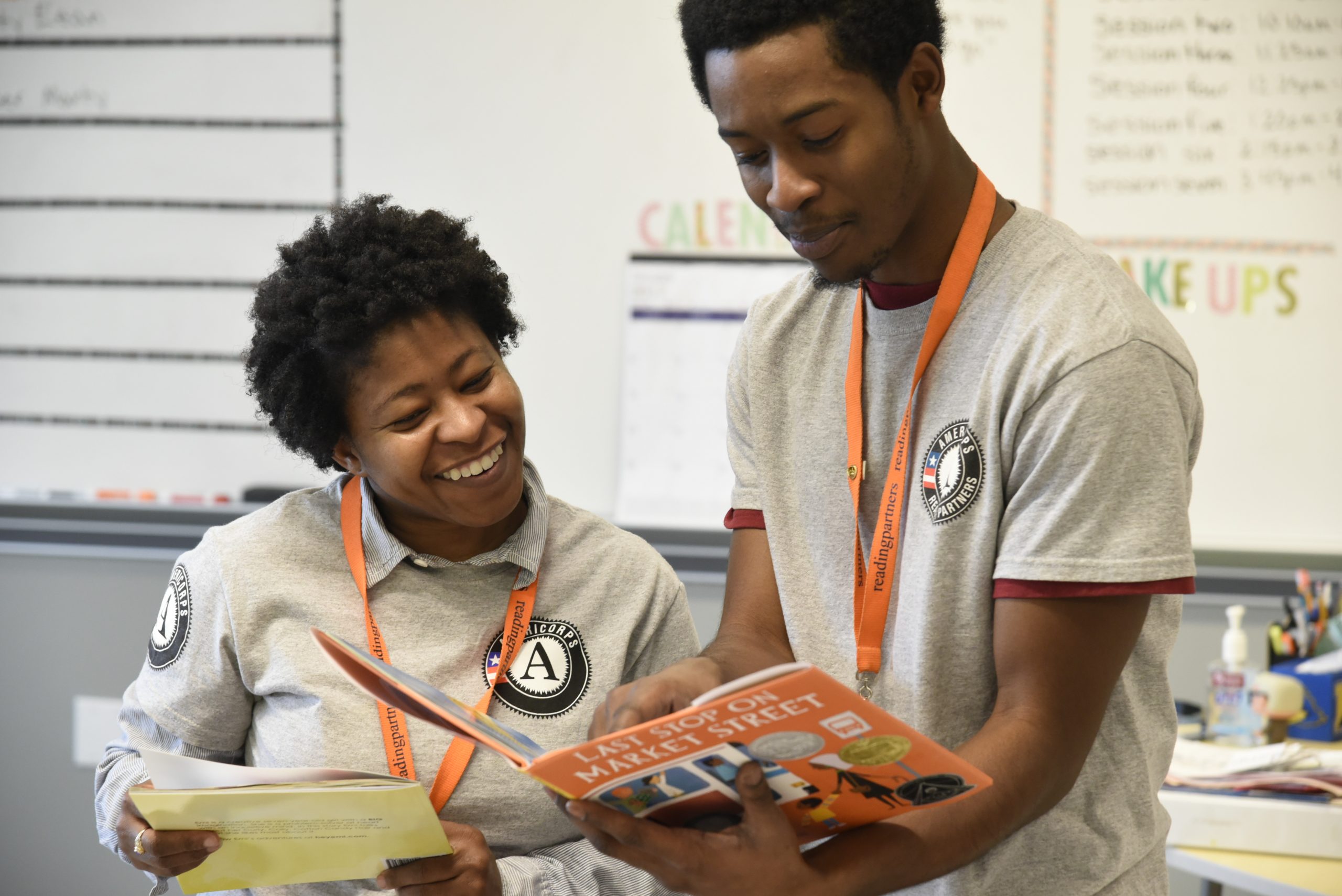 Since the start of the COVID-19 pandemic in March 2020, AmeriCorps members have shifted to new ways of working, tackling new challenges, and seizing new opportunities to support students as school campuses closed down and Reading Partners launched its new online tutoring program, Reading Partners Connects.
How would AmeriCorps members serving during the COVID-19 pandemic describe their service experience? We asked several current members and AmeriCorps alumni to illustrate their experience in just a few words. 
Andy, volunteer coordinator – Community, laughter, passion
"As an AmeriCorps member, you are part of a deeply connected, caring group of people. Reading Partners cares deeply about [the city] and especially about the students we serve. I was continuously impressed with the thoughtfulness and passion of the organization. As a volunteer coordinator, I loved meeting all of the volunteers and talking about their different experiences and paths to Reading Partners. Everyone has interesting stories and I loved making connections to folks across [our city]."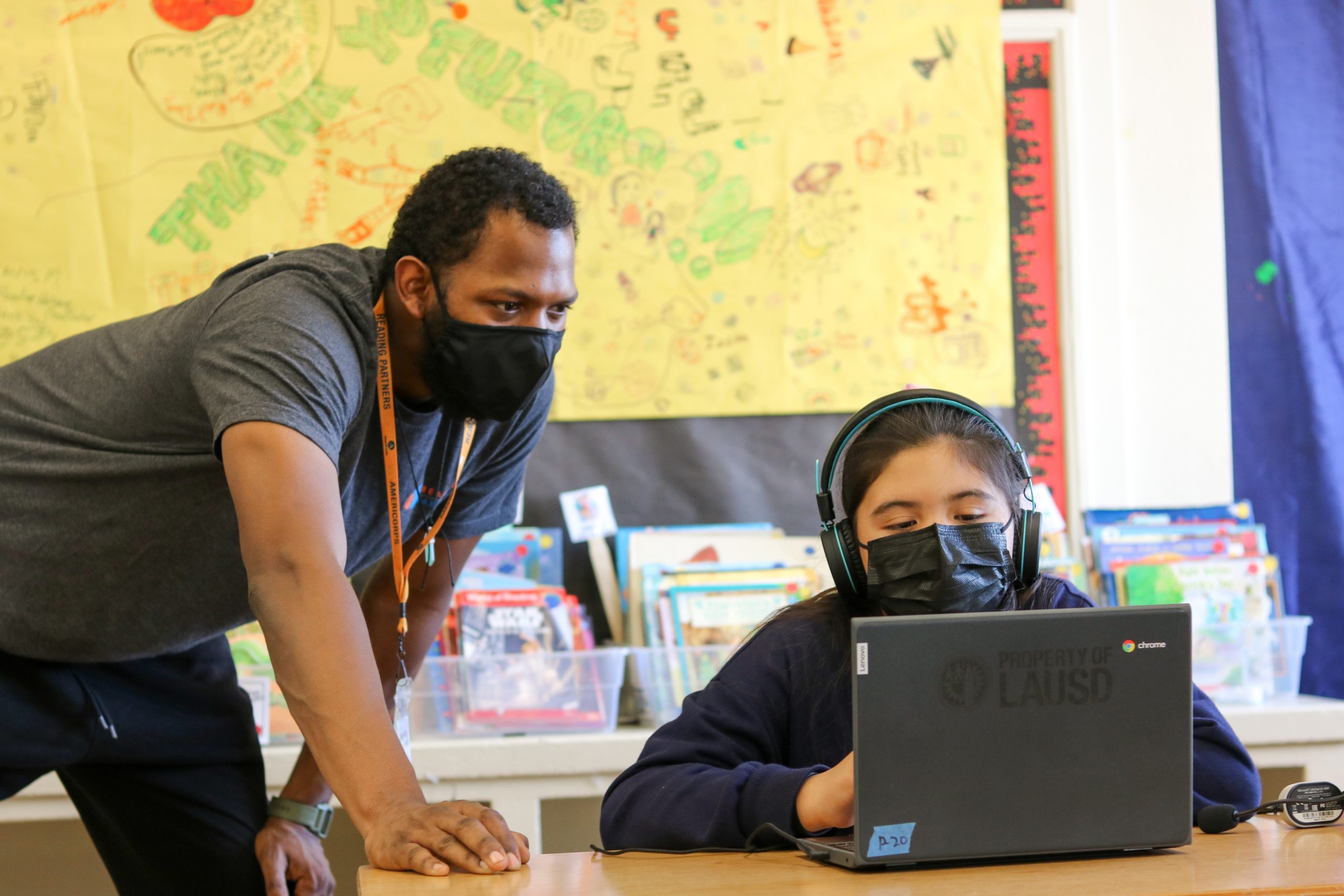 Natalya, program coordinator – Exciting, unpredictable, growth
"Going into my AmeriCorps experience, I initially thought that I would be more in a background position and not interacting with students as much as I do day-to-day. Being in the classroom, I've grown so much and now understand the importance of patience, excitement, and engagement in order to support our students [with online tutoring]. My students helped me realize they are all individuals with different strengths, interests, and needs—they helped me grow and learn how to be more creative." 
Steven, program coordinator – Organized chaos, email, fun
"The kids make everything so fun! Just seeing them be children and having fun in the reading center or online with their tutor makes me have fun too. I've also really learned the importance of emailing [as tutors use Reading Partners Connects] to make sure they have everything they need for a successful session. I now see email as a tool in a whole different way."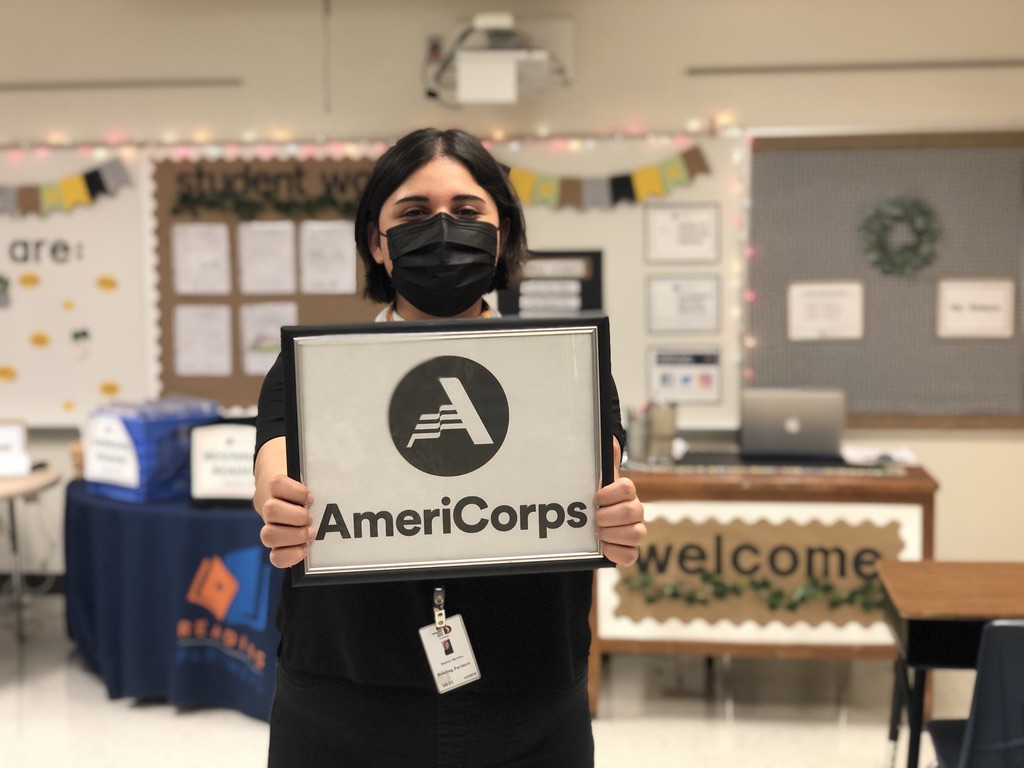 Julia, site coordinator – Engaging
"As an AmeriCorps member, I was engaging with people all day. From coaching tutors and helping them understand the progress their students made, to working with students and seeing their interest throughout lessons, even to collaborating with teachers about student progress, it was a great hands-on experience that I enjoyed."
What other words do AmeriCorps members use to describe their experience? While 'growth,' 'challenging,' and 'rewarding' were common adjectives to capture their service term, the words are ultimately as diverse as AmeriCorps members themselves:
Busy

Enriching

Interesting

Life-changing

Meaningful

Galvanizing

Challenging

Growth

Flexibility

Motivating

Exciting

Fulfilling

Draining

Rewarding
If you're interested in learning more about AmeriCorps service and serving students with the literacy support they deserve, click here.