Seattle
Our Team
Cassy Charyn

Executive Director

Cassy began her time at Reading Partners as the first full-time staff member in Seattle, and was responsible for launching the Seattle program in its founding year. Since then, she has been privileged to work in several different roles, first as community program manager, then as program director, and now as executive director.  Cassy previously taught middle school through Teach for America in Washington, DC and loved working with her amazing students there. While completing her undergraduate degree, she interned at the U.S. Department of Education and also worked as a teacher's assistant in an early childhood center and student-taught in an elementary school. Cassy received a bachelor's from Middlebury College and a master's in special education from George Mason University. She is passionate about expanding opportunities for students in the Seattle community.

Alexis Acciani

Community Engagement and Program Manager

Alexis is an accomplished academic as well as a seasoned tutor committed to an inclusive and integrity-rich approach to education. She received a presidential scholarship to study at San Francisco State University and graduated summa cum laude with a degree in humanities. After her undergraduate studies, she worked for an after school nonprofit as a tutor and coordinator for a weekly self-esteem group for girls. In 2011, she received an international scholarship to complete a master's in American studies in Norwich, UK, where she focused on children's literature and gift theory. After receiving her master's, she lived in Istanbul, teaching ESL to early learners, and then Seattle, where she began her relationship with Reading Partners. She's served two AmeriCorps service terms with Reading Partners in Seattle and Baltimore and now serves full-time in Seattle as the community engagement and program manager.
AmeriCorps
Tia Francis, Senior Regional Site Coordinator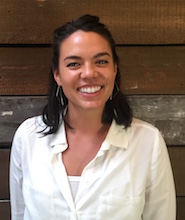 Tia is delighted to return to Reading Partners Seattle as the senior regional site coordinator. Tia has a bachelor's degree in art history from Western Washington University and recently earned a master's degree in branding from Goldsmiths, University of London. She has a diverse background in community outreach from serving as the Reading Partners Seattle volunteer coordinator last year and working with local theaters and museums in the Olympia and Bellingham areas. Tia has a love for education, the arts, and is passionate about helping students transport themselves through reading.
Taylor Gilliam, Volunteer Coordinator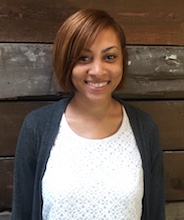 Taylor is new to the Seattle area and is looking forward to joining the Reading Partners team. Taylor most recently served through AmeriCorps for an organization that focuses on social and emotional development for elementary students in Atlanta, GA. Continuing her interest in youth development, Taylor joined Reading Partners Seattle as the volunteer coordinator. Taylor is passionate about community engagement, interfaith dialogue, and youth development. Taylor has a Bachelor of Arts in religious studies from Georgia State University and is pursuing a master's in nonprofit leadership.
Hallie Knox, Sanislo Elementary Site Coordinator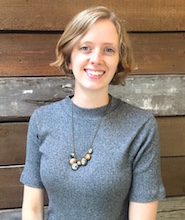 Hallie is excited to join the Seattle team at the school that won her heart during her years as a Reading Partners volunteer tutor. Raised by service-oriented parents whose work moved the family all over the world, Hallie deeply values cross-cultural communication. She put herself through school at Seattle Pacific University, where she graduated with a bachelor's in English literature in 2016, and for the past few years, the best part of her week has been her time spent with the kiddos of Sanislo! Hallie is passionate about literacy and its vital role in opening up worlds of imagination and opportunity and is herself an avid reader of everything from Kurt Vonnegut to M.F.K. Fisher to Chimamanda Ngozi Adichie. She loves cooking and learning languages, and she lives with her husband, who is a psych nurse, and her dog – and hopes to return to school for a graduate degree in speech-language pathology in the near future.
Maya Kraft, Madrona Elementary Site Coordinator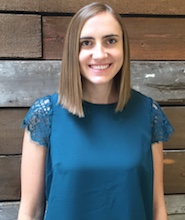 Maya is new to the Seattle area and is very excited to join the Reading Partners team as the site coordinator at Madrona Elementary School. Maya recently graduated from the University of Arizona with a Bachelor of Arts degree in French and global studies with an emphasis on human rights, justice, and social movements. She has extensive community service experience through her volunteer work for a variety of nonprofits local to Tucson, AZ. Her passion for working with children grew through her service as a support group facilitator for children experiencing grief and her role as a teacher's assistant in preschool French immersion classes. Maya hopes to pursue a graduate degree in social work in the near future. Maya loves music, learning languages, being outdoors, and reading. Through Reading Partners she is looking forward to building relationships with students and supporting them as they grow into lifelong readers.
Maya Sconiers, Beverly Park Elementary Site Coordinator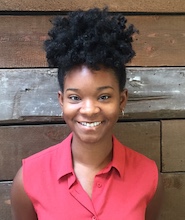 A California state native, Maya moved to Seattle two years ago. After completing two years of AmeriCorps service with education nonprofit City Year, she pinpointed her interests within the education space and aligned them with her future goals of becoming a speech language pathologist within a high needs public school district. She is beyond passionate about working with Reading Partners because of its heavy emphasis on individualized education, foundational learning, and community involvement. She looks forward to being an asset within her role as the Beverly Park Elementary School site coordinator and building more opportunity for her bright students. When Maya is not serving surrounding Seattle communities, she loves to exercise, make art (all mediums), and attend cultural festivals.
Tyler Wilch, Highland Park Elementary Site Coordinator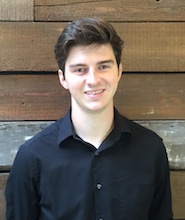 Tyler is thrilled to be joining the Reading Partners team as the site coordinator at Highland Park Elementary. While a part of Reading Partners, Tyler plans to utilize and build upon the skills and experiences he gained while working in the past at nonprofit organizations concerned with educational, food, economic, and racial justice. Tyler is a recent graduate of Vassar College where he studied political science, particularly focusing on social movement, postcolonial, and critical race theories. He is passionate about politics, music, and working with kids. Tyler's educators are among the most influential people in his life, so he cannot wait to begin working with and fostering positive relationships with Highland Park students!
---
Board
Judy Courshon, Wellspring Group CPAs
Brad Creswell, NCA Partners
Mark D'Agostino, DreamBox Learning
Ann Felton, Community Volunteer
Rebecca Graves, Perigee Fund
Natalie Hartkopf, HighTower Group
Tanya Phillips, Amazon
Allie & Chris Ruettgers, Ruettgers Family Charitable Foundation
J.R. Santos, Cloud Security Alliance
Helen Weyant, Community Volunteer