Seattle
Our Team
Soham Sengupta

Program manager

Soham Sengupta is a proud first-generation graduate of the University of Minnesota (Go Gophers!). He previously taught in the classroom as a Teach for America Corps Member and has taught 2nd, 3rd, and 4th grade in the Twin Cities. There, he got to work with some of the most incredible young people he's ever met and saw what is possible when students are held to high expectations. He has been in education ever since. Earlier this summer, he completed his Masters in Educational Leadership from the University of Washington (Go Dawgs!) and his work continues to fuel his passion for education, reading, and ensuring other English Language Learner students like him are afforded an excellent education. Given his passion for children's literature, he is in the process of publishing his first-ever children's book which is due to be released in early 2021. When he's not exploring the PNW one hike (or one meal) at a time, he can be found parked in front of a TV on weekends watching college and pro football.

Hannah Tyne

External relations manager

Hannah is thrilled to be rejoining the Reading Partners Seattle team. Hannah received her B.A in Sociology and Writing Studies from Seattle University in 2016. After teaching English in Spain for several years, Hannah moved back to Seattle and joined Reading Partners as the Volunteer Coordinator. She completed two terms of AmeriCorps service, during which she was deeply inspired by both Reading Partners' mission and the incredible team that made it a reality. She is excited to continue serving Seattle's amazing students in this role!

Elise Kopta

Special projects associate

Elise is thrilled to begin work at Reading Partners as Seattle's special projects associate. She is passionate about working within the field of education and incorporating a trauma-informed approach into her life professionally and personally. She just finished an AmeriCorps term working with the International Rescue Committee and is excited to continue to work with and support other AmeriCorps members. Outside of work she enjoys cooking, hiking, and trying (and failing) to rock climb.

Joyce Macek

Executive director, Seattle

Joyce's more than two decades in education have been centered around the belief that all young people deserve to be successful in their education and that a high-quality education is key to an equitable society. Joyce is honored to join Reading Partners as the executive director of our Seattle region and to lead an incredibly devoted and talented team. Most recently, Joyce served as the senior director of partnerships at an educational non-profit organization, Unbounded. As a founding team member, she led business development and school district partnerships for more than six years, significantly growing the organization's impact on the field every year. Before this, Joyce worked at the Regents Research Fund in New York State, guided by the vision of Former U.S. Secretary of Education, John King. Joyce began her career in education as a Teach For America corps member in St. John Parish, Louisiana teaching reading to high school students.

Joyce lives in Seattle with her family and has loved watching her daughter develop a love for and an understanding of how to read. In their free time, they love to travel, explore the Pacific Northwest, and settle in for Friday family movie nights.
AmeriCorps
Emma Cooper, Senior program coordinator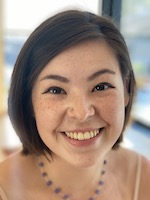 Emma is rejoining her hometown Seattle community after time in the Bay Area as a barista and private tutor. Having graduated from Whitman College in 2019 with a degree in both English Literature and Theatre, she strongly believes in the power of community and storytelling–and what a better way to manifest those beliefs than working with Reading Partners Seattle helping kids become avid readers and storytellers in turn. In addition to her passion for literature, Emma loves to cook and bake (and share!).
Vanesa Meneses, Program coordinator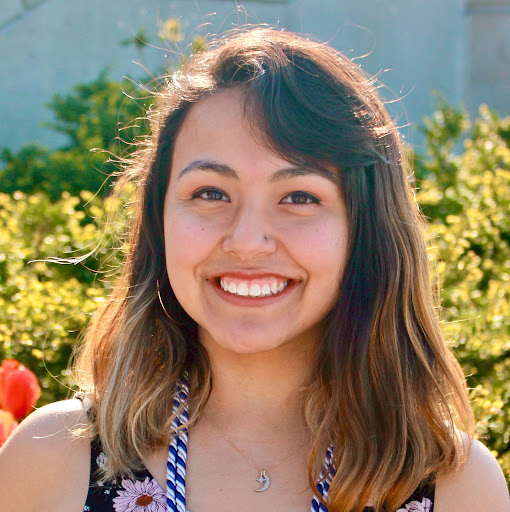 Vanesa is a proud daughter of immigrants who was born and raised near Madison, Wisconsin. She graduated from the University of Wisconsin – Madison in 2020 with a B.S. in Psychology and Neurobiology. Throughout undergrad, Vanesa worked with high school students in college readiness programs and even a local marching band! Upon graduating, she joined Partners in After School Success as an AmeriCorps member. There, she realized how fulfilling it is to help prepare today's children and youth for tomorrow. This realization, paired with a sense of adventure, led her to Reading Partners in Seattle, Washington. Vanesa wholeheartedly believes that reading not only provides space for our imagination to run wild but is crucial in developing lifelong skills in empathy and communication. She is grateful and thrilled for the opportunity to be part of children's journeys to discovering the joys of reading!
Maiya Mosteller, Senior program coordinator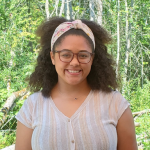 Maiya graduated from the University of Washington in 2020 with a bachelor's degree in Speech & Hearing Sciences. She has a passion for speech, language, education, and literacy and hopes to someday further her formal education in one of these areas. One day, she plans to have a career in education or as a speech-language pathologist, but ultimately just wants to have a positive impact on people no matter her field. During her undergrad, she spent some time volunteering at a skilled nursing facility where she read to residents on a weekly basis and saw first-hand the joy that books can bring to people's lives. She is incredibly excited to join the Reading Partners Seattle team and to inspire a love of books in the students she will serve!
Ethan Niyangoda, Volunteer coordinator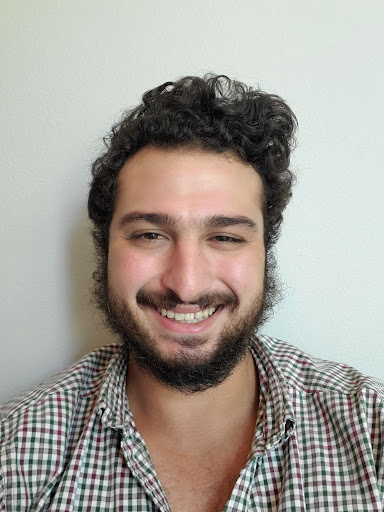 Raised in Massachusetts, Ethan Niyangoda moved to the Pacific Northwest to attend the University of Oregon. Passionate about science and the outdoors, he pursued a degree in Geology. His commitment to promoting equity and social justice encouraged him to join AmeriCorps, spending his first year serving in San Jose, CA. This inspired his adoration and advocacy for the public school system, which encouraged him to serve with Reading Partners Seattle. Ethan enjoys music, reading, listening to podcasts, history, and doing fun things outside.
Isis Passafiume, Program coordinator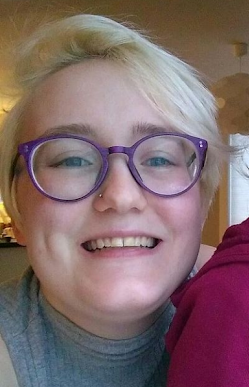 Isis is very excited to work with Reading Partners and puts great value on their previous experience working with Americorps. They graduated from the University of Washington in 2017 with a degree in Psychology, and have a strong passion for supporting the socio-emotional development of every child they meet. Their first job was through AmeriCorps working with Jumpstart, in which they went to preschools with a team and helped develop their vocabulary to prepare them for elementary school. It was one of the best experiences they've had and set them on the path they are now. After Jumpstart, they worked as a Flower Fairy, bringing joy to children while taking them on magical adventures and leading art projects.
Outside of work, they enjoy reading and art, and love drawing fairies and owls. They have recently become interested in miniatures, and are currently making a miniature greenhouse. Their favorite books are always mystery or fantasy, and they can devour a novel in a day. They adore hiking and camping, and want to do as many ghost town hikes as possible in the state. They love the Zelda series, though their favorite game of all time is Harvest Moon, a relaxing farming simulator. They also have an interest in cooking, and make amazing butternut squash ravioli from scratch!
Sara Rodriguez, Program coordinator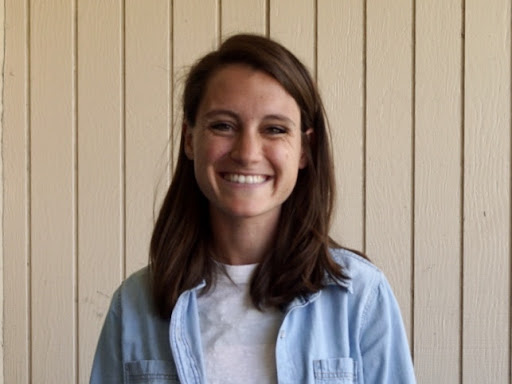 Sara Rodriguez is honored to be serving with the Reading Partners Seattle team. A Minnesota native, Sara graduated from Iowa State University in 2017. She double majored in Child, Adult & Family Services and World Languages & Cultures (Spanish). Immediately after graduating, Sara spent three years traveling and working as part of the education team for an international non-profit, Up with People. She then went on to work as a child/family educator at an early learning school in Denver, Colorado. Sara has a passion for empowering youth and is inspired by the work that Reading Partners does on a daily basis. She hopes to go on to get her master's in Social Work, and continue serving youth in schools. In her free time, Sara loves to be active outside and is excited to explore the Pacific Northwest!
---
Board
Helen Weyant, Chair
Judy Courshon, Bader Martin
Joshua Busacker, Thrivent Financial
Atinna Smith, Amazon
Annemarie Beliard, Adobe
Hazelmae Overturf, BECU
Gina Choi, Amazon
Natalie Hartkopf, Hightower Group
Chris and Allie Ruettgers, Founding Board Members