Seattle
Our Team
Cassy McKee

Executive director, Seattle

Cassy began her time at Reading Partners as the first full-time staff member in Seattle, and was responsible for launching the Seattle program in its founding year. Since then, she has been privileged to work in several different roles, first as community program manager, then as program director, and now as executive director.  Cassy previously taught middle school through Teach for America in Washington, DC and loved working with her amazing students there. While completing her undergraduate degree, she interned at the U.S. Department of Education and also worked as a teacher's assistant in an early childhood center and student-taught in an elementary school. Cassy received a bachelor's from Middlebury College and a master's in special education from George Mason University. She is passionate about expanding opportunities for students in the Seattle community.

Hannah Tyne

Special Projects Associate

Hannah is thrilled to be rejoining the Reading Partners Seattle team. Hannah received her B.A in Sociology and Writing Studies from Seattle University in 2016. After teaching English in Spain for several years, Hannah moved back to Seattle and joined Reading Partners as the Volunteer Coordinator. She completed two terms of AmeriCorps service, during which she was deeply inspired by both Reading Partners' mission and the incredible team that made it a reality. She is excited to continue serving Seattle's amazing students in this role!

Soham Sengupta

Program Manager

Soham Sengupta is a proud first-generation graduate of the University of Minnesota (Go Gophers!). He previously taught in the classroom as a Teach for America Corps Member and has taught 2nd, 3rd, and 4th grade in the Twin Cities. There, he got to work with some of the most incredible young people he's ever met and saw what is possible when students are held to high expectations. He has been in education ever since. Earlier this summer, he completed his Masters in Educational Leadership from the University of Washington (Go Dawgs!) and his work continues to fuel his passion for education, reading, and ensuring other English Language Learner students like him are afforded an excellent education. Given his passion for children's literature, he is in the process of publishing his first-ever children's book which is due to be released in early 2021. When he's not exploring the PNW one hike (or one meal) at a time, he can be found parked in front of a TV on weekends watching college and pro football.
AmeriCorps
Emma Cooper, Distance Tutoring Coordinator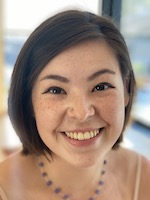 Emma is rejoining her hometown Seattle community after time in the Bay Area as a barista and private tutor. Having graduated from Whitman College in 2019 with a degree in both English Literature and Theatre, she strongly believes in the power of community and storytelling–and what a better way to manifest those beliefs than working with Reading Partners Seattle helping kids become avid readers and storytellers in turn. In addition to her passion for literature, Emma loves to cook and bake (and share!).
Nemanja Demic, Senior Volunteer Coordinator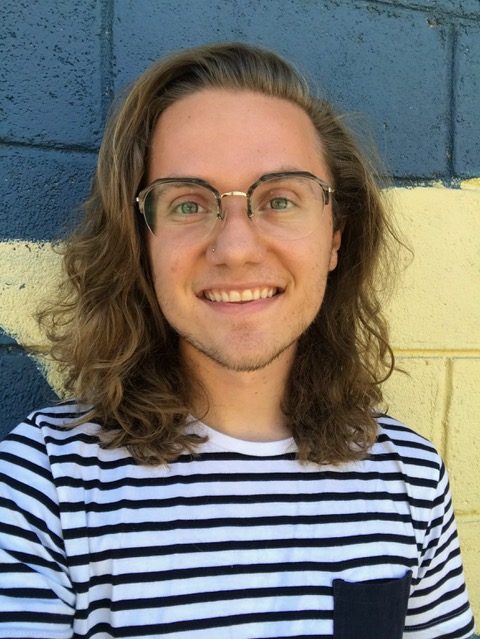 Nemanja is extremely excited to continue serving with Reading Partners Seattle as the Sr. Volunteer Coordinator. Nemanja received his B.A. in Political Science from Northern Arizona University in 2017 and is currently working on his M.A. in Social Justice and Human Rights with Arizona State University. He has spent the last 3 years dedicating his time to service, both nationally and internationally. He first served as an English teacher at a bilingual school in Honduras and then served with the AmeriCorps program CityYear Chicago, before beginning his journey with Reading Partners Seattle. In his second year of service with Reading Partners, he is excited to continue engaging communities throughout the city to support students in becoming lifelong readers! 
Lydia Denney, Senior Distance Tutoring Coordinator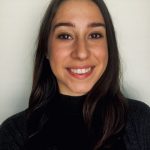 Lydia is very excited to return for a second year of service with Reading Partners for the 2020-21 school year! A Washington native, she graduated in 2018 from Western Washington University. During her time at Western, she volunteered as a mentor in a middle school through the Compass 2 Campus program where she grew her passion for working with students. She graduated with a degree in English Literature with a secondary education endorsement and plans to stay in the field of education after serving with Reading Partners. This year, she looks forward to continuing to work with her students and tutors. In her free time, Lydia enjoys reading, writing, being outdoors, and spending time with friends and family.

Cecilia Herrera, Senior Distancing Tutoring Coordinator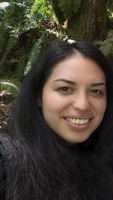 Cecilia is very happy to rejoin the Seattle region's Reading Partners team for a second year. She graduated from the University of California, Riverside with a bachelor's degree in English. Cecilia has worked in several public and private school districts as well as in international schools at the preschool and elementary school levels.  She is passionate about education and literacy and is in the process of earning her master's degree in Literacy Education from Arizona State University. She is also passionate about multicultural and multilingual/bilingual literature. Her current languages are English, Spanish, German and Mandarin Chinese.

Maiya Mosteller, Distance Tutoring Coordinator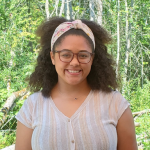 Maiya graduated from the University of Washington in 2020 with a bachelor's degree in Speech & Hearing Sciences. She has a passion for speech, language, education, and literacy and hopes to someday further her formal education in one of these areas. One day, she plans to have a career in education or as a speech-language pathologist, but ultimately just wants to have a positive impact on people no matter her field. During her undergrad, she spent some time volunteering at a skilled nursing facility where she read to residents on a weekly basis and saw first-hand the joy that books can bring to people's lives. She is incredibly excited to join the Reading Partners Seattle team and to inspire a love of books in the students she will serve!
Claire Star, Senior Distance Tutoring Coordinator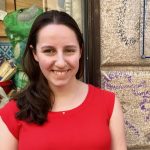 Claire received her bachelor's degree in Interdisciplinary Liberal Studies, with honors, from Seattle University. At Seattle University, Claire focused on psychology, education, community studies, and social justice and published research on middle school service learning. She also holds a certificate in teaching English as a Second Language from the International TEFL Academy and has led English conversation classes for Madrona's international parents group. For three years, Claire worked as a lead academic mentor at Washington Middle School, supporting students in humanities classrooms, through after school programming, and via one on one mentoring. In 2017, Claire won a grant from the U.S. State Department to create an after school literacy program for middle school students, using novels to explore themes of social justices and foster community within Washington Middle School. During her gap year, she completed an eight-week internship at Circle Scotland, a social work nonprofit supporting vulnerable families and children. Since 2015, Claire has served on the leadership team of the St. Patrick's Sister Parish Committee, fostering a 25+ year sistering relationship with Nueva Trinidad, El Salvador. This is Claire's third AmeriCorps term with Reading Partners.

---
Board
Natalie Hartkopf, Chair
Helen Weyant, Community Volunteer
Judy Courshon, Bader Martin
Marisa Gilmore, Facebook
Leslie Larson, Larson Marketing and Communications LLC
Maria Kildall, Wells Fargo
Annemarie Beliard, Adobe
Hazelmae Overturf, BECU
Gina Choi, Amazon
Faith Deutschle, Brand Marketing Consultant
Chris and Allie Ruettgers, Founding Board Members