Seattle
Our Team
Cassy McKee

Executive Director

Cassy began her time at Reading Partners as the first full-time staff member in Seattle, and was responsible for launching the Seattle program in its founding year. Since then, she has been privileged to work in several different roles, first as community program manager, then as program director, and now as executive director.  Cassy previously taught middle school through Teach for America in Washington, DC and loved working with her amazing students there. While completing her undergraduate degree, she interned at the U.S. Department of Education and also worked as a teacher's assistant in an early childhood center and student-taught in an elementary school. Cassy received a bachelor's from Middlebury College and a master's in special education from George Mason University. She is passionate about expanding opportunities for students in the Seattle community.

Maya Festinger

Program Manager

Maya is extremely excited to return to the Reading Partners Seattle as a Program Manager. Maya served two AmeriCorps terms as a Reading Partners Site Coordinator in the Seattle region, and is extremely grateful to the inspiring community of volunteers and educators who fostered her start in Seattle's education landscape. Having received her bachelors degree in Spanish literature from the University of Chicago, Maya is an avid reader in Spanish and English. As a proud graduate of the Los Angeles Unified School District, she considers her high school teachers to be her personal heroes. Maya is currently pursuing a masters in teaching with the Seattle Teacher Residency at the University of Washington.

Hannah Tyne

Special Projects Associate

Hannah is thrilled to be rejoining the Reading Partners Seattle team. Hannah received her B.A in Sociology and Writing Studies from Seattle University in 2016. After teaching English in Spain for several years, Hannah moved back to Seattle and joined Reading Partners as the Volunteer Coordinator. She completed two terms of AmeriCorps service, during which she was deeply inspired by both Reading Partners' mission and the incredible team that made it a reality. She is excited to continue serving Seattle's amazing students in this role!
AmeriCorps
Nemanja Demic, Senior Volunteer Coordinator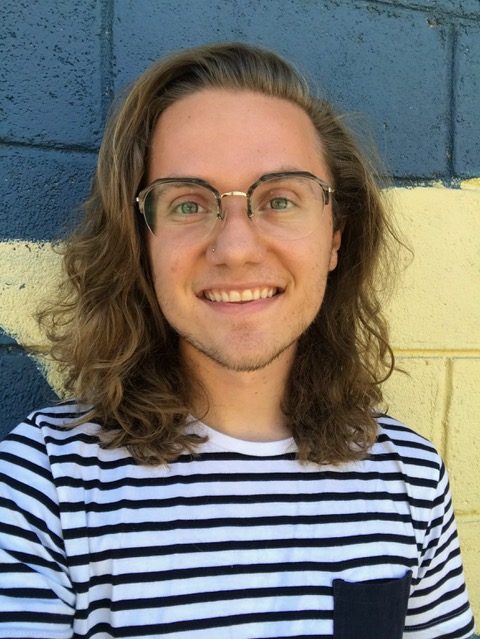 Nemanja is extremely excited to join the Reading Partners Seattle team as a Site Coordinator. Nemanja graduated from Northern Arizona University in 2017 with a bachelor's degree in Political Science. Following graduation, Nemanja relocated to Cofradia, Honduras where he served as a first-grade English teacher with Bilingual Education for Central America (BECA). Once his time with BECA came to a close, Nemanja moved to Chicago where he served as a Student Success Coach with the AmeriCorps program City Year. City Year allowed Nemanja to serve in a low-resource school as a reading and math interventionist for a class of rambunctious 3rd graders. Most recently, Nemanja returned to Honduras to serve as the Summer Camp Director for BECA, a role that allowed him to teach, play, and smile every day. With a passion for travel, and uplifting the voices of young people, Nemanja is excited for all that Reading Partners has in store for him.
Lydia Denney, Senior Distance Tutoring Coordinator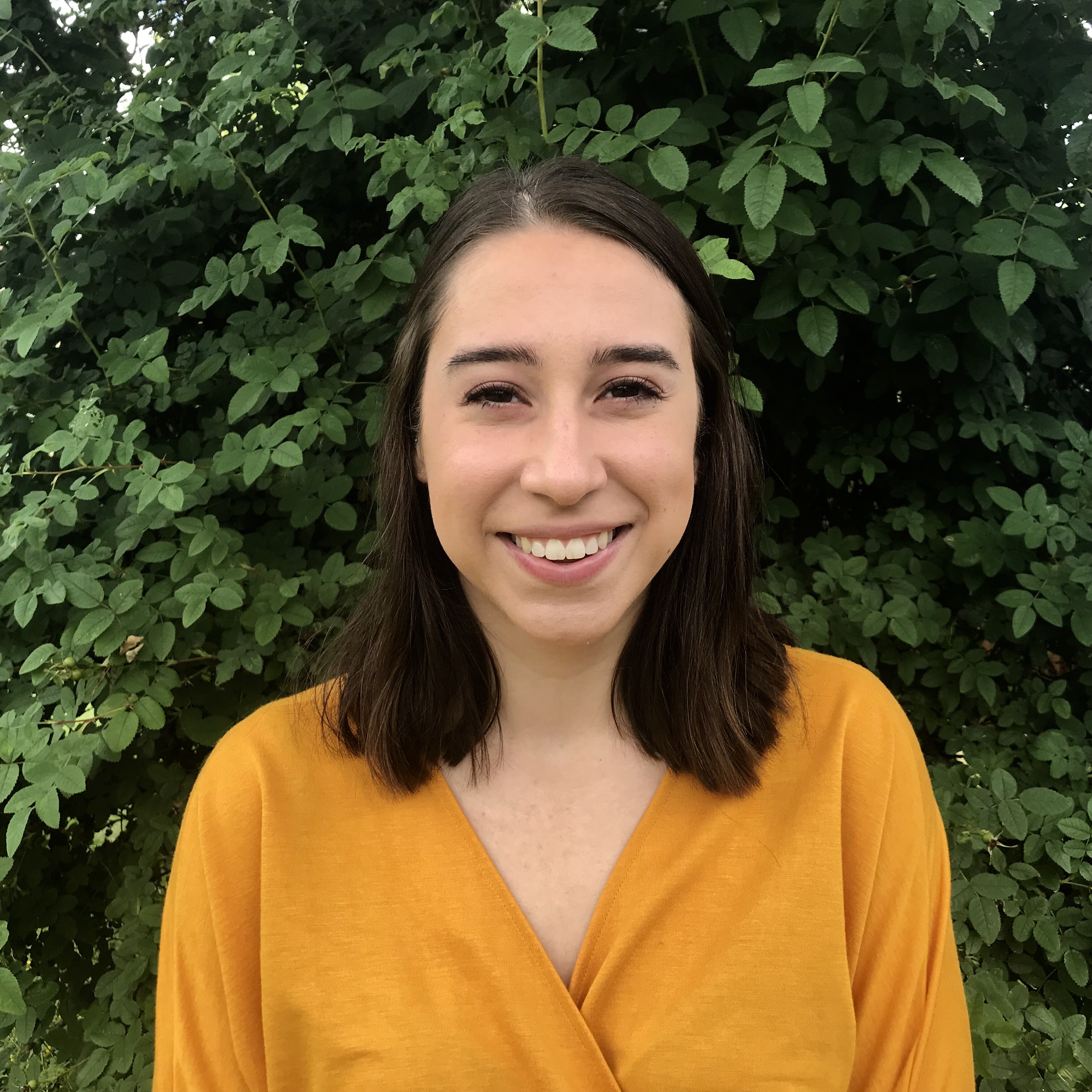 Lydia is very excited to serve a new community as she joins the Reading Partners team for the 2019-20 school year. A Washington native, she chose to stay in-state for school and graduated in 2018 from Western Washington University. She graduated with a degree in English Literature with a secondary education endorsement and plans to earn a graduate degree in education so that she can teach middle school English. During her time at Western, she volunteered as a mentor in a middle school through the Compass 2 Campus program where her passion for working with students grew. Over the past few years, Lydia has also volunteered through children's programs at her church and has coached volleyball teams for middle school girls. She looks forward to engaging students' interest in new books and encouraging a love for reading. In her free time, Lydia enjoys reading, writing, hiking and spending time with friends and family.
Cecilia Herrera, Senior Distancing Tutoring Coordinator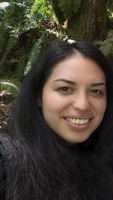 Cecilia received her Bachelor's degree in English and German from the University of California, Riverside. She is originally from Southern California but has lived all along the West Coast and taught, as well as studied abroad, in Germany and China. Cecilia is passionate about literacy and education for adults and children. She has volunteered in a non-profit adult literacy program and was a literacy intervention tutor with Reading Partners in San Francisco. She has continued to make it her mission to engage little ones in preschool and kindergarten to be interested in books and stories. Cecilia is passionate about language acquisition and can speak English, Spanish, German and Mandarin at different levels. She would like to eventually work with ESL programs and help adults and children be confident in speaking, reading, and writing English so they can build the skills needed to achieve their personal goals. Cecilia is excited to continue her career with Reading Partners in Seattle!
Claire Star, Senior Distance Tutoring Coordinator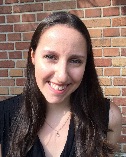 Claire received her bachelor's in interdisciplinary liberal studies, with honors, from Seattle University. At Seattle University, Claire focused on psychology, education, community studies, and social justice and published research on middle school service learning. For three years, Claire worked as a lead academic mentor at Washington Middle School, supporting students in humanities classrooms, through after school programming, and via one on one mentoring. In 2017, Claire was awarded a grant from the U.S. State Department to create an after school literacy program for middle school students, using novels to explore themes of social justices and foster community within Washington Middle School. During her gap year, she completed an 8 week internship at Circle Scotland, a social work nonprofit supporting vulnerable families and children. Since 2015, Claire has served on the leadership team of the St. Patrick's Sister Parish Committee, fostering a 25+ year sistering relationship with Nueva Trinidad, El Salvador.
---
Board
Annemarie Beliard, Adobe
Judy Courshon, Wellspring Group CPAs
Ann Felton, community volunteer
Marisa Gilmore, Facebook
Natalie Hartkopf, Regional Board Chair, HighTower Group
Maria Kildall, Wells Fargo
Leslie Larson, Larson Marketing and Communications LLC
Allie & Chris Ruettgers, Ruettgers Family Charitable Foundation
Helen Weyant, community volunteer