December 16, 2019
Alaska Airlines volunteer day with Reading Partners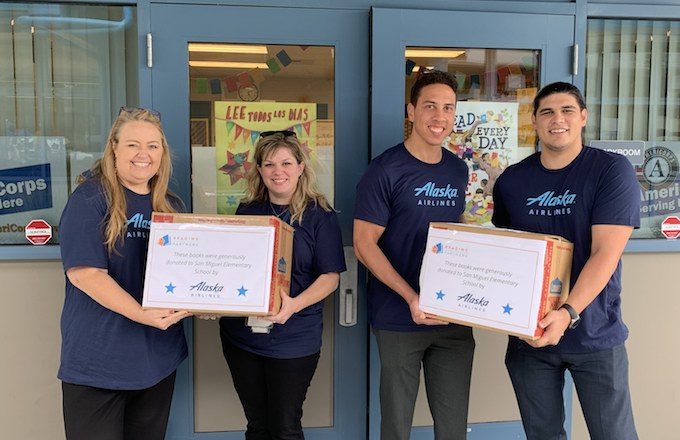 On October 16, 2019, 28 Alaska Airlines employees came together from around the Bay to support Reading Partners' mission of empowering students with the power of literacy.
As the team learned, literacy is the key to unlocking a student's potential and a key part of Reading Partners' efforts is our Take Reading Home program. Through this program, students are able to take books home to keep and develop their love of reading with their friends and loved ones.
In total, the Alaska Airlines team generously collected and donated 3,000 books so our students will be able to find stories that capture their imagination and practice their skills with stories they enjoy.