March 28, 2018
AmeriCorps Week 2018: A reflection by Marissa Santarella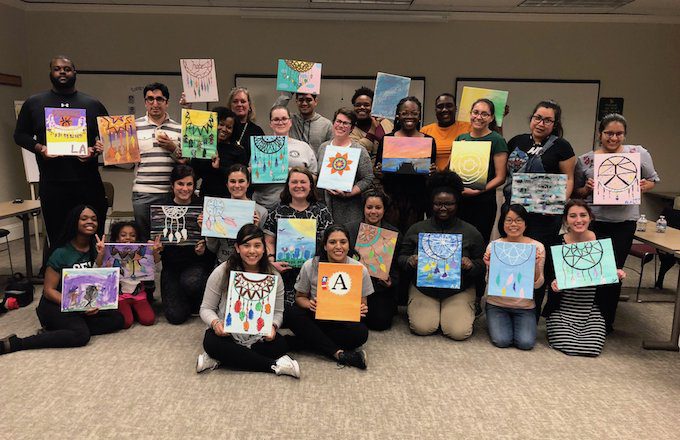 Marisa Santarella serves as an AmeriCorps literacy lead for Reading Partners in North Texas during the 2017-18 program year.
As the week before Spring Break came to an end I received many questions from students and teachers alike asking what my plans were for the upcoming week off. Sheepishly, I would let them know that as AmeriCorps members we do not have the week off during spring break since we need to keep on track to complete our 1,700 service hours by June 22. Even though we did not have the week officially off, in the traditional sense, we did have a week full of enriching professional development opportunities to practice self-care and complete a meaningful day of service.
Social emotional learning seminar
To start off the week, Dallas Afterschool hosted a two-day Social Emotional Learning (SEL) training. During the training we learned new strategies to help students name and regulate their emotions. One of the most enjoyable parts of the SEL training was the reflection and hands on learning that took place. Rather than just telling us ways to support students, Dallas Afterschool taught us techniques and then allowed us to try putting the techniques into action.  The training was grounded in reflection and finding ways to better serve our students.
I was personally very excited to receive more training on SEL because it is something I am deeply passionate about. Last year, during my service year with City Year, another AmeriCorps program, I worked in a school that utilized many of the same SEL techniques to support students. Through that experience, I was able to see first hand the positive effects of intentional SEL practices. Thus, I was very excited to revisit many of the same practices and continue to learn strategies to become a better interventionist for my students.
Restorative self care
Later in the week, we had the opportunity participate in restorative and relaxing self-care activities. As Reading Partners AmeriCorps members, we often work long and demanding days. Thus, making time for self-care can be challenging. However, self-care is imperative so we can continue to serve our students and operate reading centers to our best abilities. On Monday, two fellow AmeriCorps members taught an hour-long yoga class. The yoga class was a great way for us all to give some love to our minds, bodies, and souls. Another AmeriCorps member lead a guided painting project, allowing us to connect with our creativity.
Volunteering at the North Texas Food Bank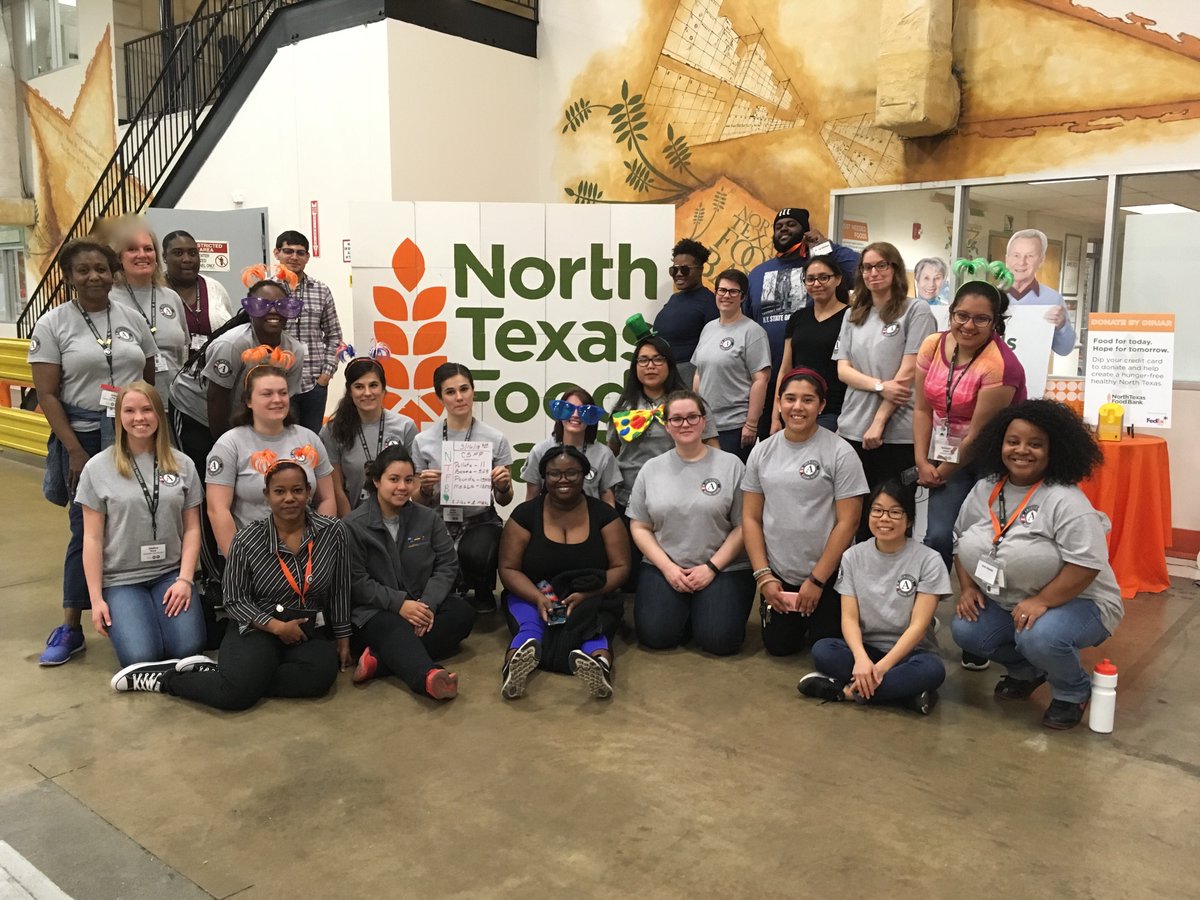 To round out the week, we had the opportunity to volunteer at the North Texas Food Bank for a morning of service. At the Food Bank, our AmeriCorps team and a few other members from the community were assigned to preparing and packaging People and Nutrition (PAN) Boxes. The program provides low-income senior citizens monthly packages filled with various food items. Each box contains the same items and is suppose to supplement the recipients food, ensuring the have access to some healthy items in their diet.
I was on the assembly line and in charge of ensuring that every box had a bag of powdered milk. I had a great time working alongside my fellow AmeriCorps members, laughing and working to get as many as boxes done as possible. While we were working I was also reminded of one of my favorite quotes from anthropologist Margaret Mead,
Never doubt that a small group of thoughtful, committed citizens can change the world; indeed, it's the only thing that ever has.
While we are 30 individuals, during the PAN boxes we were one team. About half-way through the service I took a step back for one moment and was so impressed to see everyone working hard to ensure that their job was done so that the final product of the PAN boxes was possible. I felt proud to be part of a dedicated and hard working group of individuals.
At the end of the project, we had filled 11 full pallets consisting of 528 boxes of food which will be distributed to senior citizens across the North Texas region, providing 12,833 meals!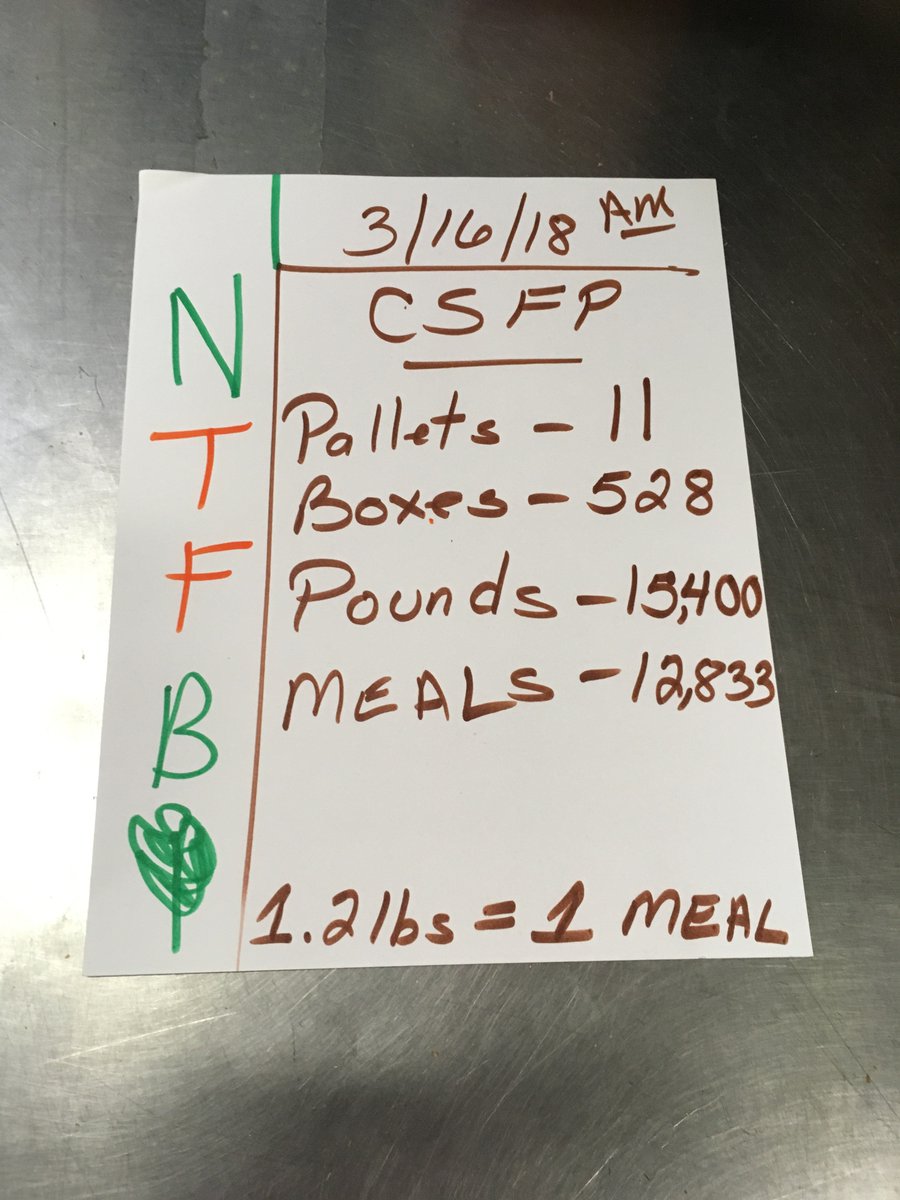 Overall, I am very thankful for all of the experiences I gained over spring break. We had the opportunity to grow ourselves as practitioners through SEL trainings, re-center through self-care, and work together to serve our community at the North Texas Food Bank. Ultimately, the break reminded me how truly thankful I am for all of the individuals I get to work alongside everyday with Reading Partners. Even if we are at different schools sites, I know that we are all doing our best everyday to serve and support students in their pursuit of reading proficiency.
---
To learn more about AmeriCorps Week and the impact of AmeriCorps members across Reading Partners read our blog post.
If you are interested in applying for AmeriCorps service or learning more about serving with Reading Partners, click here.