February 4, 2021
Reading Partners DC featured on MHCDO's Be Informed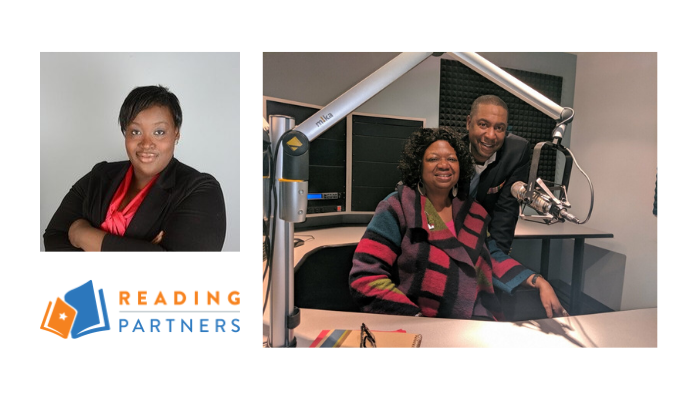 Last week, the hosts of Be Informed welcomed Reading Partners DC's executive director, Shukurat Adamoh-Faniyan onto their radio show. In this 15-minute segment, she gave an overview of Reading Partners' work here in DC as well as highlighted how you can tutor with us.
Be Informed is hosted by D.C. natives Beverly Mann and Furard Tate. Beverly Mann has a passion for teaching young people and solving problems. At an early age, Beverly developed a love of radio stations where she worked with on-air personalities to develop promos, jingles, and provide on-air commentary. Beverly is excited to continue doing what she loves – helping others – and "Be Informed" is an avenue where she can do that. She believes knowledge is power and she wants to assist DC residents to be empowered in every area of their lives.
Furard Tate is the owner of Inspire Hospitality Group. Since 2001, Tate, has trained thousands of returning citizens, veterans, and unemployed youth. Currently, he serves as a Capstone Advisor at Georgetown University, School of Continuing Studies; Co-founder of DMV Black Restaurant Week; Business Coach at Dreaming Out Loud Inc and at Life Assets, where he assisted with awarding over 1,000 small business microloans from 2018-2019. Tate has spoken and trained at both civic and business engagements to diverse communities nationally and globally.