May 25, 2021
Book drive to support literacy in honor of Cynthia Graham Hurd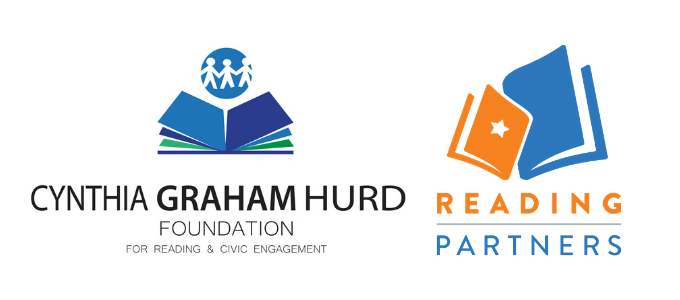 In partnership with The Cynthia Graham Hurd Foundation, Reading Partners South Carolina is hosting a book drive to collect new and gently used children's books during the entire month of June. These books will be distributed through the Reading Partners' network to young readers attending local Title I schools in need of additional literacy resources. Over the course of the last six years, the book drive has generated over 38,000 books that have been distributed to area elementary school students.
Each week, Reading Partners students choose one book from their reading center's Take Reading With You library and began to build a book collection of their very own. The students collect over twenty books throughout the school year that allow them to practice their reading skills at home using age- and skill-appropriate material. The organization is specifically interested in collecting books with diverse characters and themes this year to reflect the diversity of the students who are being served. The Cynthia Graham Hurd Foundation works to continue Hurd's work as a county librarian for 31 years and a passionate reader and teacher.

How to get involved
Donate, donate, donate! Residents are urged to drop off new or gently used children's books for students in kindergarten through fifth grade at six Charleston County Public Library, three Berkeley County Library System, or two Mellow Mushroom locations.
Drop off points at six Charleston County Public Library's branch libraries:
Dorchester Road Regional Library – 6325 Dorchester Road, North Charleston
Main Library – 68 Calhoun Street, Charleston
Baxter Patrick/James Island – 1858 Grimball Road, Charleston
Wando/Mt. Pleasant – 1400 Carolina Park Blvd., Mt. Pleasant
Bees Ferry/West Ashley – 3035 Sanders Road, Charleston
John Dart – 1067 King Street, Charleston
Drop off points at three Mellow Mushroom locations:
Mellow Mushroom North Charleston – 4855 Tanger Outlet Blvd., North Charleston
Mellow Mushroom West Ashley – 19 Magnolia Rd., Charleston
Drop off points at three Berkeley County Library locations:
Daniel Island Library, 2301 Daniel Island Dr., Daniel Island
Hanahan Library, 1216 Old Murray Dr., Hanahan
Goose Creek Library, 325 Old Moncks Corner Rd, Goose Creek
About the Cynthia Graham Hurd Foundation
Cynthia Graham Hurd was one of the Mother Emanuel Nine – the church members killed during a prayer service in June 2015. Cynthia was also a lifelong Charleston resident and 31-year librarian with Charleston County Public Library. The Cynthia Graham Hurd Foundation for Literacy and Civic Engagement was established to continue Cynthia's work and legacy of engaging the community through her love and appreciation for reading. As a librarian, Cynthia stirred a passion for reading across generations and literary genres. The Foundation works the way Cynthia lived her life by advocating for the expansion of literacy and the availability of books to everyone.
About Reading Partners
Reading Partners empowers students to succeed in reading and in life by engaging community volunteers to provide one-on-one tutoring. Thanks to the dedication of thousands of volunteers in Charleston and across the nation, the national non-profit Reading Partners organization provides one-on-one tutoring to more than 10,000 students to help bring them up to their reading level – making an important shift from learning to read to reading to learn. Reading Partners has a proven track record of success. For more information, visit readingpartners.org, or connect via LinkedIn, Twitter, or Facebook.
The book drive is being held in partnership with Charleston County Public Library, Berkeley County Public Library, Live5 News and Mellow Mushroom.
Reading Partners Charleston, SC
Christine Messick, Community Engagement Director
843-830-3230
christine.messick@readingpartners.org