September 1, 2016
Foundation donates to FCSD3 for literacy program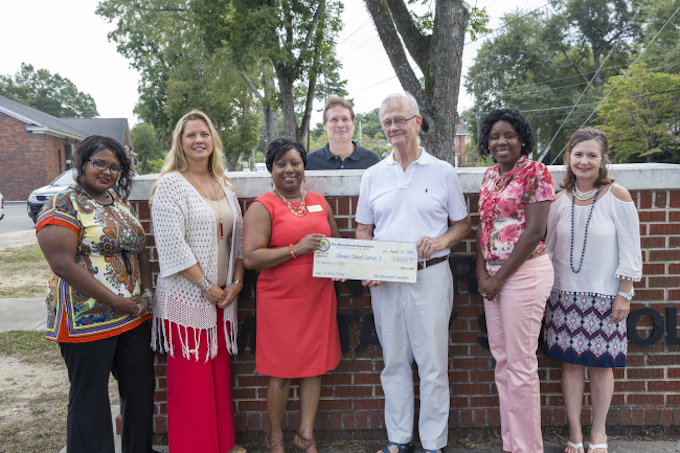 Originally published by WBTW News 13.
By Nicole Boone
LAKE CITY, SC – The Educational Foundation of Lower Florence County presented a $5,000 check to Florence County School District Three Tuesday to support the district's partnership with Reading Partners and to improve literacy among early childhood and elementary students.
Reading Partners connects volunteers with struggling readers for one-on-one tutoring to help students build strong literacy skills, gain confidence, and discover a passion for reading. Reading Partner volunteers meet with students for 45-minute tutoring session twice a week. Reading Partners has been operating in FCSD3 for three years and serves students at Lake City Early Childhood Center and Main Street Elementary School.
"Florence County School District Three's mission is to ensure all our students are college and/or career ready," said Laura Hickson, FCSD3 superintendent. "Literacy is one of the cornerstones for our students' success. We are extremely appreciative that the Educational Foundation of Lower Florence County is working hand in hand with us in support of our mission."