November 16, 2015
Join us for our fourth annual Celebrity Spelling Bee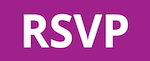 Join Reading Partners North Texas for our fourth annual Celebrity Spelling Bee!
This year's Celebrity Spelling Bee combines corporate support
and community engagement with a splash of celebrity sizzle in
support of Reading Partners' proven literacy intervention program.
The evening features prominent Dallas celebrities, corporate and
community leaders on stage for a night of competition
and celebration!
WHEN:
Thursday, February 25, 2016
WHERE:
City Performance Hall
2520 Flora St.
Dallas, TX
For a complete overview of sponsorship and host committee opportunities, please click here or contact Kelly Bush at kelly.bush@readingpartners.org