February 26, 2019
One-on-one tutoring proves successful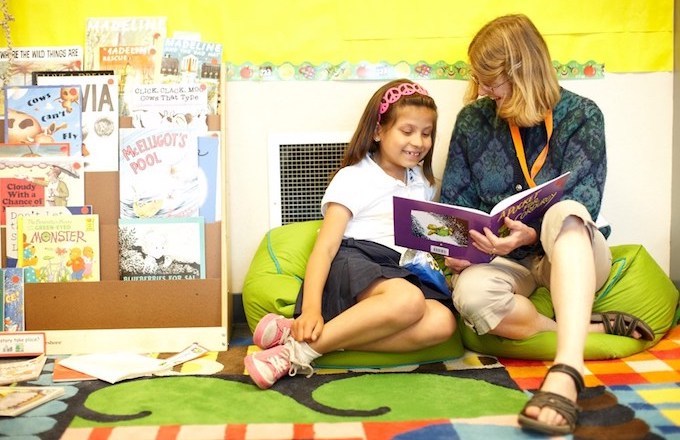 Originally published by Lisa Bracken on White Rock Lake Weekly.
In celebration of its 20th anniversary, Reading Partners is doubling down on its mission by having all staff and AmeriCorps members across the country take part in an organization-wide day of tutoring to help ensure that students receive as many individualized tutoring sessions as possible.
The 2018-19 school year marks the 20th anniversary of Reading Partners, a national literacy organization working to help struggling readers in under-resourced schools by providing essential evidence-based one-on-one early literacy tutoring that empowers students to succeed in school and beyond. Reading Partners is currently mobilizing nearly 14,000 community volunteers across the country to support 11,000 students in 14 metro areas across the nation. "Reading Partners teams from coast to coast put all other work on hold in order to deliver a wave of tutoring sessions for the students we serve," says Karine Apollon, CEO of Reading Partners. 
This is an important moment to immerse ourselves in the essence of our 20th anniversary, creating a tangible surge of impact across the country in an effort to empower students to succeed in school and beyond.
For 20 years, Reading Partners has empowered students to succeed in reading and in life by engaging community volunteers to provide one-on-one tutoring. 
Since its founding, the national nonprofit organization has mobilized nearly 55,000 community volunteers to provide proven, individualized literacy tutoring to more than 50,000 elementary school students in under-resourced schools across 10 states and the District of Columbia. 
Visit readingpartners.org to learn more.