January 3, 2020
Reading Rally with the Oakland Athletics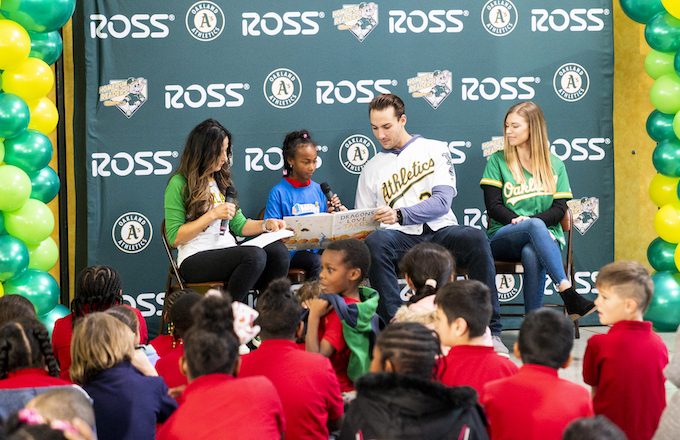 On December 3, 2019, Reading Partners, Ross Dress for Less, and Oakland Athletics came together for a reading rally at Vincent Academy in Oakland. 
Athletics' First Baseman Matt Olson and his girlfriend Nicole were in attendance to read the book Dragons Love Tacos by Adam Rubin. Matt and Nicole were accompanied by emcee Ruby Lopez, Stomper, and a few of our very own Reading Partners' students!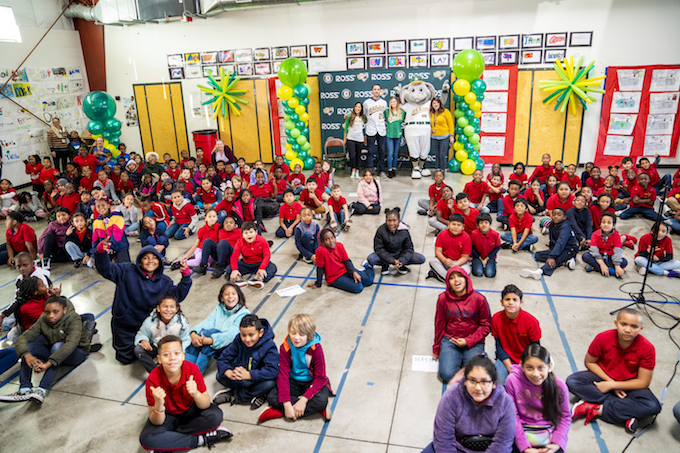 Reading Partners students were called up one by one to accompany Matt in reading the story, and other Vincent students were called upon to answer questions and win prizes courtesy of the Athletics. As the assembly drew to a close, Ruby led the students in a reading pledge and the school took a group photo. Each classroom received a holiday-themed Athletics pennant signed by Matt, and students received their own to take home. 
When asked about the event, Reading Partners student Roy said,
I liked when everybody was supporting me, and it was a fun time.
All in all, the event was a huge success with the students! Thank you to the Oakland Athletics, Ross Dress for Less, Matt, Nicole, Ruby, and Stomper for helping us pull off a great event!