July 21, 2016
South Carolina Commission on National and Community Service announces $3.9 million in AmeriCorps funding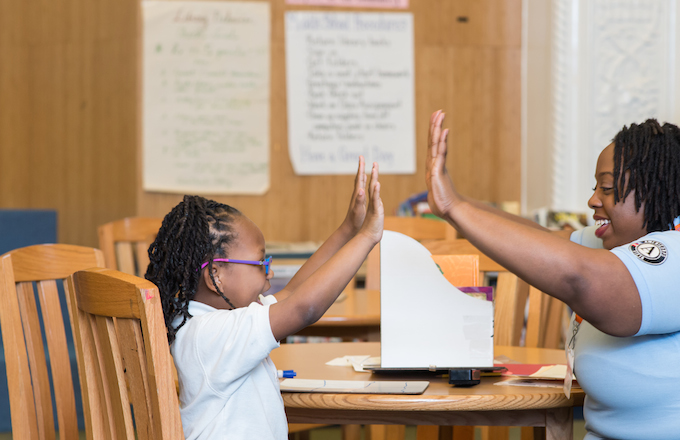 New funding will support 501 AmeriCorps members to meet local needs
FOR IMMEDIATE RELEASE
July 20, 2016
Contact:
Natasha Jenkins
803.638.3289
natasha.jenkins@uwasc.org
Columbia, SC – Today, Missy Santorum, Chair of the South Carolina Commission on National and Community Service, announced that South Carolina has received $3,972,227 in AmeriCorps funding from the Corporation for National and Community Service (CNCS). The Governor-appointed state service commission will award grants to nonprofit organizations and public agencies across the state.  The law creating AmeriCorps gave a key role to states in determining how national service resources are used and promoting service and volunteering to meet community needs.
In South Carolina, these funds will support 16 AmeriCorps programs meeting community needs in the areas of economic opportunity, education, veterans and military families, environmental stewardship and disaster services. In order to achieve the goals of the awarded grants, up to 501 individuals will commit to a year of service as AmeriCorps Members. Various levels of service commitments are available throughout the state. Those interested in learning more about becoming an AmeriCorps Member or programs in South Carolina can visit www.uwasc.org/AmeriCorpsPrograms.
"National service is an essential part of the solution to many of the challenges facing our state," said Santorum.  "These AmeriCorps members will meet pressing local needs and strengthen communities as they develop civic and leadership skills to last a lifetime.  I congratulate these outstanding organizations and thank all those who serve their communities through AmeriCorps."
"AmeriCorps members make a powerful impact on the toughest challenges facing our nation," said Wendy Spencer, CEO of the Corporation for National and Community Service, the federal agency that administers AmeriCorps.  "Building on South Carolina's strong tradition of neighbor helping neighbor, AmeriCorps members will improve lives and strengthen communities across the state.  As they serve others, AmeriCorps members will also expand opportunity for themselves – gaining skills and experience to jumpstart their careers. We congratulate all the South Carolina organizations who received funding this year, and thank all AmeriCorps members for their service."
The current year's AmeriCorps grant cycle was highly competitive, due to the strong demand by organizations seeking AmeriCorps resources. Below is a listing of 2016 AmeriCorps grants in South Carolina.
Black River United Way – $192,817

City Year – $268,936

Claflin University Saturday Academy – $175,274

Communities in Schools of the Midlands – $103,026

Palmetto Conservation Foundation – $170,348

Reading Partners – $442,225

St. Bernard Project (SBP) – $229,649

Teach for America – $180,000

The Sustainability Institute – $119,996

Trident United Way – $195,887

United Way of Anderson County – $131,837

United Way of Greenville County – $376,040

United Way of Sumter, Clarendon and Lee Counties – $156,415

United Way of the Lowcountry – $136,158

University of South Carolina Aiken Saturday Academy – $191,254
AmeriCorps engages more than 75,000 members in intensive service annually to serve through nonprofit, faith-based, and community organizations at more than 21,000 locations across the country. These members help communities tackle pressing problems while mobilizing millions of volunteers for the organizations they serve.
Since 1994, 980,000 AmeriCorps members have given more than 1.3 billion hours of service to their country, earning more than $3 billion in education scholarships. Later this year, the one millionth AmeriCorps member will take the AmeriCorps pledge, committing to "get things done" for America. In South Carolina, more than 10,000 AmeriCorps members have served 12 million hours and earned more than $24,650,000 in education awards.
###
United Way Association of South Carolina serves as the South Carolina State Service Commission to improve South Carolina communities through volunteerism and national service programs. The Commission promotes and increases: (1) an ethic of service and volunteerism in the state of South Carolina, (2) the capacity of faith-based and community organizations within the state to better compete for funding opportunities and (3) the collaboration among communities and organizations that are trying to meet the greatest needs of the Palmetto State. The SC Service Commission receives funding from the Corporation for National and Community Service for AmeriCorps programming. UWASC's mission is to create long-lasting opportunities to advance the common good for all in the areas of education, financial stability, and health. For more information, visit www.UWASC.org.
AmeriCorps is administered by the Corporation for National and Community Service, a federal agency that engages millions of Americans in service through AmeriCorps, Senior Corps, the Social Innovation Fund, and the Volunteer Generation Fund, and leads the President's national call to service initiative, United We Serve. For more information, visit www.NationalService.gov .
— end —