June 9, 2015
Summertime at Reading Partners Tulsa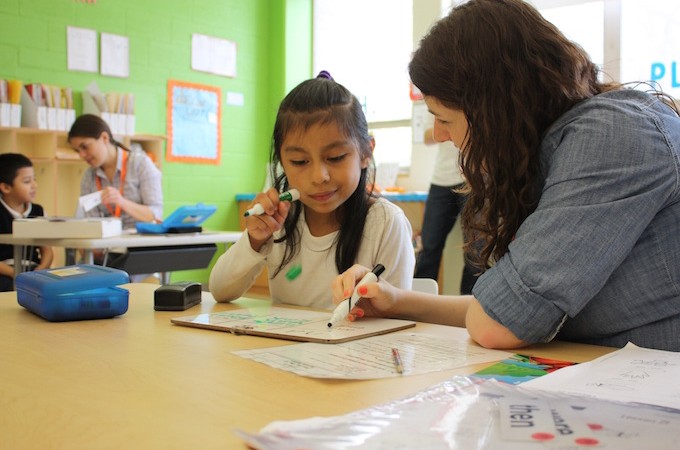 Reading Partners is thrilled to partner with two amazing nonprofits to continue to serve Tulsa students this summer. Project Transformation and Crossover Impact are summer camp programs that provide students with additional educational support and many enrichment opportunities. This unique partnership will allow us to provide students with a well-rounded summer experience and jump-start learning for the new school year.
As always, materials are provided and there is a full-time site coordinator to answer any questions and offer support. We ask that you're able to commit consistently to at least one hour per week for the summer school term.
Summer school begins June 1-July 23. If you are interested in learning more about summer school, please email us at volunteerTUL@readingpartners.org.
Become a reading partner this fall
Our tentative start date for the 2015-16 school year is September 1.
For returning tutors, a member of our team will be in touch before the new school year, to get you started again. If you are a first time tutor, please sign up online and we'll get back to you within the next few weeks to get you started.
In the meantime, please consider joining us for one of the following informational sessions to learn more about Reading Partners, the state of literacy in Tulsa, and the volunteer experience. Sign up for an informational session that works for you!