April 4, 2019
Support our After the Bell campaign, April 22-26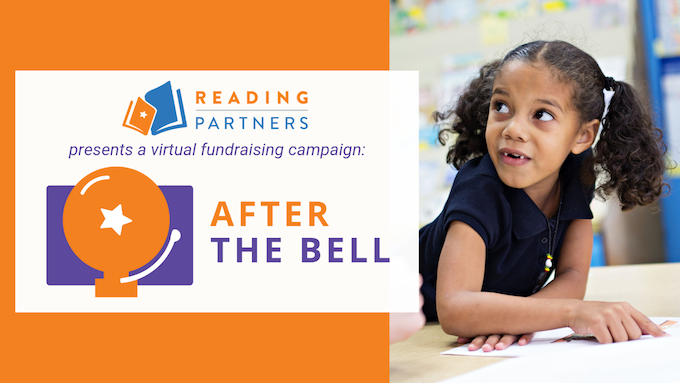 Reading Partners Colorado is proud to announce a brand new fundraising event this year: After the Bell. Our After the Bell virtual fundraising campaign will be held from April 22-26. Funds raised through this campaign will support end-of-year and summer program costs, including student celebrations, program evaluations, volunteer and AmeriCorps recruitment and training, and preparing for next school year.
A portion of funds raised will be used to purchase summer reading backpacks for every Reading Partners student to take home at the end of the school year. The backpacks will include high-quality books and summer reading resources for students to share with their families. We are excited to provide these resources to help students and their families stay engaged with literacy over the summer!

To learn more about the campaign, please visit our site, here.
Donations can be made through the website, by dropping off a check at the reading center, or mailing to…
1600 Downing Street, Suite 700,
Denver, CO 80218
(Attn: Amber Meade).
For any questions about the After the Bell campaign or to make your pledge early, please contact Amber Meade at amber.meade@readingpartners.org or 720-409-9909.