May 24, 2021
The Literacy Impact of Covid-19 on LA Students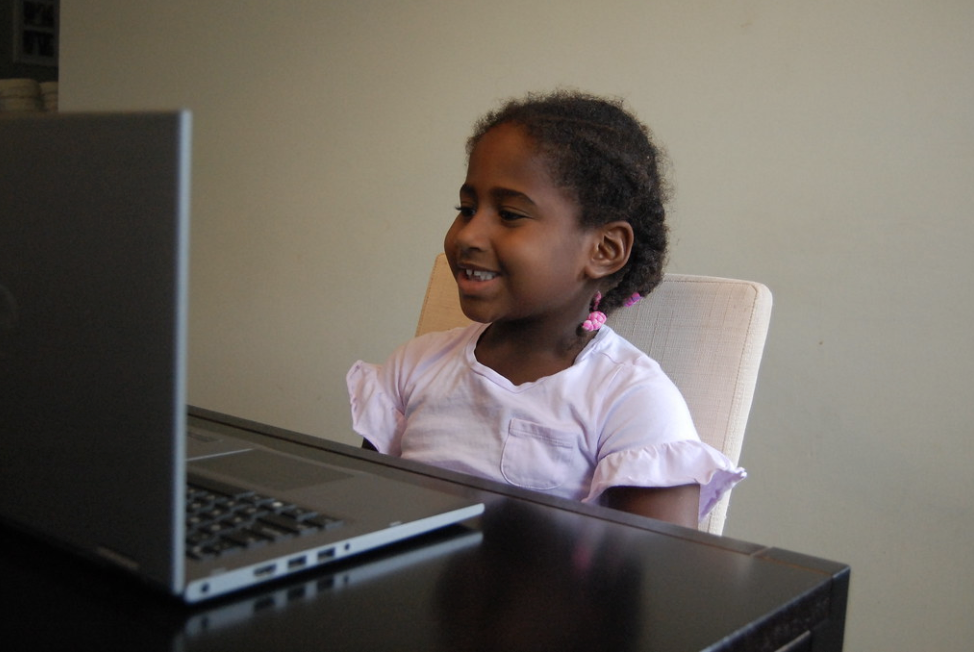 FOR IMMEDIATE RELEASE
CONTACT:  
Chloe Oliveras, Executive Director
chloe.oliveras@readingpartners.org | 954-798-3915
Reading Partners innovates to meet the moment
(Los Angeles, CA) May 24, 2020
As Los Angeles students are now in the midst of returning to classrooms, there is no doubt that the COVID-19 pandemic exposed disrupted instruction in underserved communities as one of the biggest challenges our community faces right now. Yet one organization has been trying to address these challenges before and throughout the pandemic. Despite school closures, Reading Partners and their community volunteers have been able to make a difference by:
Tutoring over 400 students with more than 400 community volunteers

Delivering 8,000 individual tutoring sessions since the pandemic school year began.

Serving a student base that encompasses 70% dual language learners, and 95% children of color – the groups hardest hit by the pandemic.

Partnering directly with 12 Title I partner schools in Los Angeles
The results speak for themselves. On average, these students advance one to two grade levels during a usual semester and Reading Partners maintained this progress even with virtual tutoring over Zoom.
Reading Partners is based on a traditional one-to-one in-person community volunteer tutoring model. When the pandemic hit, Reading Partners was able to quickly pivot from the in-person model to a virtual model where tutoring happens online, yet with the same one-on-one model that has worked so effectively in the past. Watch this video to see how we work Our Story.
There are so many great stories to tell about Reading Partners and to highlight how this organization cuts across age, income and socioeconomic lines with schools, parents, volunteer tutors and students all working together to help children become better, more confident readers. Three potential story angles include:
Raising awareness of our summer Rise Up for Reading Campaign: To continue our efforts over the coming months and to help prevent the dreaded summer slide, we are in the midst of a $40,000 Rise Up for Reading campaign to provide backpacks with books and other learning materials.

Human interest story on interaction between volunteers and students: Interview students and volunteers (along with parents and administrators) to hear first-hand how Reading Partners students were continually provided with literacy skills as well as meaningful social and emotional connections that were missed during the pandemic.

Overall awareness campaign: Help raise overall awareness of Reading Partners and its impact before, during, and after the pandemic. Focus could be on the need for volunteers or fundraising, as like many other non-profits during the pandemic, our budget and fundraising have been challenged.
Please contact Los Angeles Executive Director, Chloe Oliveras, to learn more about Reading Partners. She can be reached at chloe.oliveras@readingpartners.org.
###
About Reading Partners
For over 20 years, Reading Partners has empowered students to succeed in reading and in life by engaging community volunteers to provide one-on-one tutoring. Since its founding, the national nonprofit organization has mobilized nearly 70,000 community volunteers to provide proven, individualized literacy tutoring to more than 65,000 elementary school students in nearly 450 under-resourced schools across ten states and the District of Columbia. Visit readingpartners.org to learn more about our program impact, or connect with us on Facebook, LinkedIn, Twitter, and Instagram. Reading Partners is a proud AmeriCorps service partner.